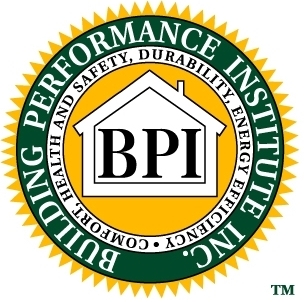 As we mentioned back in our Updates & Happenings at SLS Construction, we were pursuing Certification from both BPI & RESNET for Energy Auditing & Consulting Services that we are adding. Well, on Saturday the 2nd we finally received one of the two certifications from BPI that we are currently pursuing. For a recap of the BPI Building Analyst training provided & testing requirements, we encourage you to check out our section on Continuing Education.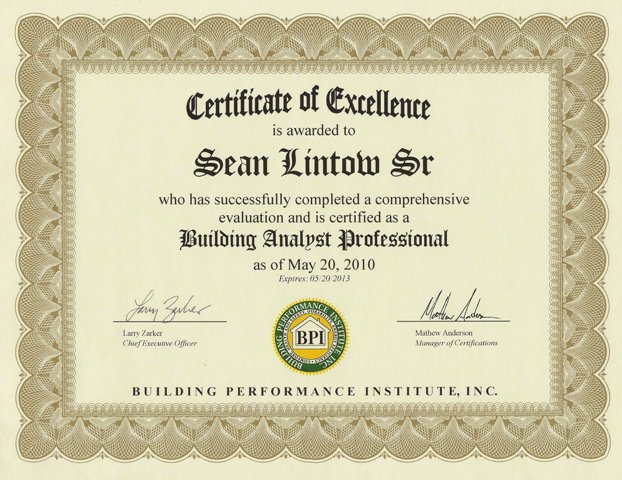 I do love how it takes them almost 5 weeks to get back your final test result, but they backdate the 3-year certificate to the date that you took the written test. Currently while this certificate only applies to an individual, once an individual in a company holds a second speciality certificate (in our case the Building Shell & Envelope Professional Certificate), we can apply for a Company Certification (for an additional fee of course). While we were originally planning on doing this, we may actually skip this step. Even if we do skip this step, that does not mean that you will not still receive the same great service that many of you have come to expect, nor would there be a diffrence in services offered.  
For those of you considering getting into this field, let me leave you with a few words of advice – DO NOT use Clean Edison unless you happen to live in the North East. They cannot fill a class in the South apparently for anything, cannot live up to guarantees, & still have yet to refund the money*** for the second class which I cancelled after their last guarantee fell flat – Can anyone say Strike 3 (or was that 5)? Here's hoping that EverBlue Energy Training can deliver, so I can finally get to the Building Shell & Envelope Professional Certificate.
*** Quick Update: The check finally arrived on July 10th along with an apology. As a quick word of advice to you and other companies, most people can understand a check getting held up, etc… and an issue like this would never be mentioned in my blog or others. However, when you ignore 2 diffrent emails, and 2 voicemails you can almost guarnantee that you will be getting some unwanted press.