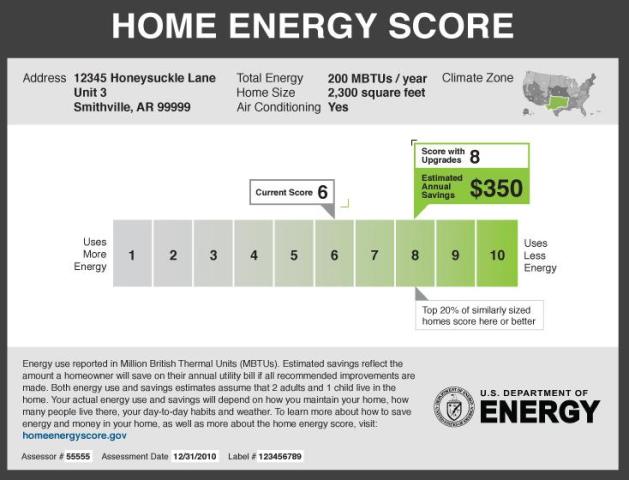 If you have been following the news, the blogs & the tweets this week, I am sure you have seen all the announcements coming out, talking about this Energy Efficiency nirvana. Unfortunately, for the nirvana crowd, it seems almost everyone pulled a copy & paste & did not really dig into it these programs. Before I get into that, I would like to point out one of the most overlooked announcements this week.
USGBC / LEED:
Count'em folks, there are five new draft ratings open for public comment:
BD&C – Building Design & Construction (Schools, Retail, Hospitality, Data Centers, Warehouse & Distribution Centers)
ID&C – Interior Design & Construction (Retail & Hospitality)
EB:O&M – Existing Buildings: Operations & Maintenance (Schools, Retail, Data Centers, & Hospitality)
LEED for Homes
LEED for Neighborhood Development
I would like to send a personal shout-out to Carl Seville aka the Green Curmudgeon for this article in the Green Building Advisor: LEED-H and Retrofit Guidelines Released for Public Comment.  In this article, he delves into the new LEED for Homes draft, and not only gives us some of the good, but shows some of the items that still need work. While I have not had a chance to read the entire draft yet – I have to say the points he made are spot on. I recommend that everyone at least take a good look at the points he made, review the draft, and send your comments to LEED. This opportunity only comes around once every three years – so if you would like to see any of these programs improved – here is your chance. (Comments accepted until Dec. 31)
The Recovery through Retrofit Program:
I am from the government and here to help… On Tuesday, Vice President Biden announced the Recovery through Retrofit program, which they have been working on for about a year. In it, they are aiming to correct three main issues they see; reliable information, consumer financing & access to skilled workers.  In this program, they are utilizing some new software for auditors to easily show people how much they can save, offer low-cost financing to help people pay for said improvements and set new guidelines for contractors to assure the public the work is done right. Well, as the saying goes – the devil is in the details & might I add, it truly shows that they really have no clue.
The new Home Energy Score label:
Seriously – consumers need reliable home retrofitting information to make informed decisions & there is no standard? First, let's stop lying to everyone – yes there is one already, and it is called a HERS Score (Home Energy Rating System) which can be applied to any house. In fact, it is actually already used by the Federal Government for the existing ENERGY STAR program and recognized by the mortgage industry and numerous others. Secondly, per a study released in September "Driving Demand for Home Energy Improvements" and a webinar put on by the same agency not an hour after the announcement; trying to sell "energy efficiency" does not work that way. Please do not get me wrong, a walk-through survey can help some consumers (generally for quick tips, tricks, and ways to conserve) but not for what they are promoting.
Ok fine, but what about this new "Home Energy Scorecard / Home MPG by LBL?" While this Energy Survey requires a certified RESNET or BPI Auditor to complete; it is just a simple web based survey that does not require a blower door or duct testing & bases its numbers off regional averages.  As I mentioned & showed in the "RESNET's new standards for Energy Auditor's," the numbers done using a similar LBL program also called the HES & HESPro, are off by more than 25% to 50%. I think this paragraph from RESNET's news release sums it up pretty well:
The Home Energy Score is not a Home Energy Rating.  It is rather a tool for a home energy inspector to provide a quick and simple overall assessment of a home's energy efficiency.  Such a tool is perfect for a RESNET Home Energy Survey Professional (HESP).  A HESP undertakes a basic energy survey of the home that does not include a whole building analysis.   
Financing:
Personally, I do not see that many issues with financing around here, just a lack of knowledge for consumers about what can be done, and apathy from many of the utilities and agencies around here. (Hmmm, I wonder if that is why Alabama is tied for 48th place?) That said there are plenty of others that do have an issue getting financing, and it might be an issue if more people realized that the services are out there & some of them are legit.
Shortage of a skilled work force?
Seriously, is there a shortage of skilled workers, or is there just a shortage of "certified" jack-of-all trade companies, or not enough "union workers"? If we have a shortage of skilled workers, why are you simply, "developing two keystone documents pertaining to quality and health considerations in residential energy efficiency retrofits. These documents are being developed in conjunction with one another and are complementary and mutually supportive."
While I have not had a chance to fully read all 632 pages of the Standard Work Specifications for Energy Efficiency Residential Retrofits – I have previously addressed it in this article on "Are you ready for this… National Residential Retrofit Guideline?" Unfortunately, none of the issues addressed in that article was addressed & a few more have popped up:
Pre-work and post-work verification/test-out – not listed as safety but energy efficiency?
Boiler & other gas appliance maintenance – not listed under safety or health only comfort & energy efficient
While I agree that Unvented space heaters should not be used, they are listed for full removal on all properties, under the WAP program replacement of HVAC systems is not a given due to spending caps
Please note this is just a few that jumped out at me and when I get the appropriate time to read all of it, I am sure there will be another article addressing some of those also.
Fortunately, these two documents are open to Public Comment & I highly recommend you read through them & comment on them. While both of these documents are listed as "voluntary" (thus bypassing the Federal Registrar restrictions), they are already slated to become the new standard for all Weatherization Programs & will be rolled into most other "federally supported" energy efficiency measures. I can easily envision where these documents would soon become mandatory in many states, and quite possibly apply to all remodeling and renovation projects.  
The EPA's Healthy Indoor Environment Protocols for Home Energy Upgrades:
The stated goals & 22 page draft are open for public comment until December 9th by using the appropriate Comment Form to [email protected]  or by fax to (202) 566-1741 (Attn: Docket ID No. EPA-HQ-OAR-2010-0712) (Our Public Comments & Thoughts)
DOE's website for the Public Comments & a link to their documents – comments accepted until January 7th. (Our Public Comments & Thoughts)