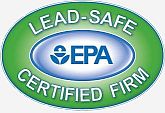 Can you believe that today marks 943 days since the RRP went into effect? It only took them 119 days to come up with enforcement guidelines, and over 531 days to actually bring their first enforcement action? Well last week, (937 days later) the EPA released the names & details of 16 more contractors that have been deemed to be out of compliance (for a total of 19). I know – so what, & does that really impact me?
The Seven Deadly Sins:
Basically there are seven common items that apply to all of the 19 with the exception of the training provider. Here are the basic items followed up by the range amount of the fines based on EPA's Penalty Guidelines.
Failure to Comply or Implement Work Practice Standards ($2,840 – $37,500)
Failure to Distribute or Document Delivery of Pamphlet ($580 – $16,000)
Failure to Ensure All Individuals Performing the Renovation Were Certified or Trained ($7,500 – $37,500)
Failure to Ensure that a Certified Renovator was Assigned ($4,500 – $22,500)
Failure to Establish &/or Maintain Records ($600 – $22,500)
Failure to Obtain Firm Certification ($4,500 – $22,500)
Wait for it…
Complaint vs. Settlement:
Out of the 16 listed, 13 settled & 3 are still listed as complaints (to see the actual complaints & settlements). Basically the following three disagreed & said we shall see you in court. Here is a quick look at the complaints & what the charges & proposed fines are:
PZ Painting Complaint – $23,800 for 2 violations total on 1 exterior project (June 2012)

Failure to Obtain Firm Certification & Distribute the Pamphlet

Kachina Contractor Solutions – $60,000 for 4 violations (May & July 2010)

Failure to Comply with Hands-on Training Requirements X 2
Failure to Provide Timely Post-Training Notification X 2

Collegiate Entrepreneurs – $3.8 Million for 101 violations on 82 properties (May 09 – July 2010)

Failure to Distribute the Pamphlet X 75
Failure to Maintain Records x 26
It will be interesting to see how these shake out in court, especially for Collegiate Entrepreneurs who based on the EPA's guidelines should only be looking at a fine ranging from $59,100 to $1.8 Million in total. As an FYI & to answer a question I saw – while Massachusetts now runs the program now, they did not start doing that until July 9th, 2010 so that is why the EPA can still go after them. Now onto the settlements;
Kindred Painting – $2,730 (Firm Certification, Training & Work Practices)
Universal Remodeling and Building – $1,600 (Firm Certification, Training & Work Practices)
DiGiorgi Roofing and Siding – $23,600 (6 projects – Pamphlet & Maintain Records)
Exterior Images – $1,408  (Pamphlet & 3 Practices)
Dasa Properties – $1,800 (Property Mgmt – 4 units Firm Cert, Pamphlet, Records)
Leanza Painting Contractors – $1,480 (Firm Cert, 2 training, Pamphlet)
Mac Stringer Painting and Staining – $5,000 (3 projects – Pamphlet, Records)
Hometown Painting – $0 (1 Project w/ child under 6 – Pamphlet, Practices, Records /// also no firm cert & training listed in comments)
Alliance Contracting & Design – $5,558 (Firm Cert, Pamphlet, Records)
Scheffler Painting – $1,108 (Firm Cert, Pamphlet, Practices, Records)
Spartan Painting – $2,330 (Firm Cert, Practices, Records)
Wildwood Apartments – $3,000 (Common Area renovation of 36 units – Firm Cert, Training, Practices, Records)
Sunshine Home Improvement – $4,508 (7 Pre-RRP Pamphlet & Record keeping)
Yeah, what a difference. As mentioned in our explainer & as shown above, just because a fine may be listed as X does not mean that is what one will pay. In many of the cases above they listed reasons from a business pulling in less than $300k, expedited settlement, to the one firm being unable to pay anything. While it should come as no surprise, most of the items listed are paperwork issues with only 7 firms being mentioned for work practices (i.e. someone called in & complained / took pictures)
Quick Thoughts / Lessons:
This brings us to our 7th deadly sin & that is believing that the EPA doesn't care to go after you or that the deck is stacked in your favor. Sure this might be day 934 but just remember they have 3 years from the completion of a project to go after you & they have just gotten started. As Mark Paskell & Shawn McCadden have stated, as of this spring they had over 700 leads they were pursuing & now that the election is over… Just remember, if there is anything that the EPA is good at, it is combing paperwork from real estate transactions to permits and it appears that is what they are doing with gusto now.
If you are fully certified & do everything right, make sure your paperwork is in order as almost everyone above was nailed for some version of that or could have been.
For those that are flipping houses, renting out apartments, etc… make sure you get certified if you are doing any work & you have or use a certified renovator. This should be a lot clearer as a property Management firm & an apartment complex got nailed above. While the RRP fines might not scare you, if they pop into your contracts & don't see that you have been handing out that little blue book also – well, that will get expensive real quick.
NARI released the following press release calling for more enforcement & training as only 20% of the firms are certified & they feel that this lack of enforcement has led to an underground economy. As many of us well know, there is one & the RRP has just made it worse. While nothing will ever eliminate those that don't work with permits, licenses or insurance – hopefully this will help. Of course if they are like the one company above that didn't get fined at all – it might not help at all.