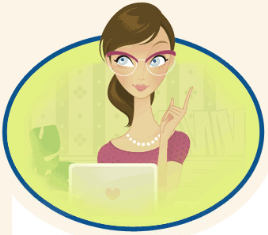 Love cars; from exotic to sporty? How about decorating advice that actually fits your lifestyle & allows for you to not fret about putting your drink down? How about both in one location? Well you can actually get your fix of both by checking out Lisa M. Smith's (aka The Decor Girl) blog aptly entitled Decor Girl. This week I was honored to be asked by Lisa to write a piece specific to homeowners on some of the common issues they run into or inadvertently create themselves.
For those who may not know Lisa, she owns & runs Interior Design Factory which is based in Ohio. Her work & projects take her all over the country to places like Charlotte, Naples, Key West, & Manhattan to name a few. She specializes in traditional, transitional, and contemporary styles to help you get the design you want done right from the start. For those of you thinking I am kidding about the cars, that is one of her passions & her travels allow her to not only see these cars but bring them to you.
So with no further ado & a big thanks to Lisa for inviting us to post be sure to check out our post; 5 Tips for a Successful Remodeling Project & peruse the rest of her great blog.