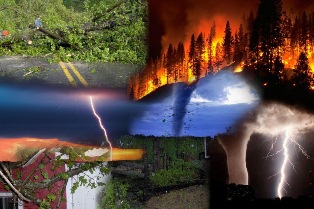 Wow, the last 30 days have been a whirlwind with Sandy, the election & numerous other items that have impacted everyone, especially in our industry.  Many of these items are too small by themselves & easily overlooked, so we thought it might be good to do a quick recap of these items in case you might have overlooked them. While we slanted this mostly towards "storm recovery," much of it affects everyone.
RRP / Pre 78 Housing: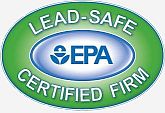 As we mentioned yesterday the EPA has finally started to seriously enforce the RRP & indications are the cha-ching sound you hear will start coming fast & furious. For those working on Sandy – no you do not need to be a Certified Firm or Renovator to perform certain activities, but be sure to read & understand those provisions carefully. Per the EPA;
Under the emergency provision of the RRP – 40 CFR 745.82(b) – contractors performing activities that are immediately necessary to protect personal property and public health need not be RRP trained or certified and are exempt from the following RRP Rule requirements: information distribution, posting warning signs at the renovation site, containment of dust, and waste handling. Firms are NOT exempt from the RRP Rule's requirements related to cleaning, cleaning verification, and recordkeeping. Further, the exemption applies only to the extent necessary to respond to the emergency.
Material Cost Increases:
As we all know prices for building materials spike after a storm like Sandy due to supply & a huge demand. For example, when hurricane Katrina hit prices for drywall in Arizona went from $6 a sheet up to $25 which was not pretty. You may wish to keep this in mind & talk to your lawyer about a price escalation clause in your contracts. Remember in most cases for them to be valid you have to list the price in the contract documents.
For those using Xactimate or remodel, XactWare has not seen anything worthy of doing an interim price list update. With that said they "strongly suggest users verify and modify pricing within their estimates as they see fit." If you are working on a claim & the price does go up after the "settlement" all you need to do is submit the difference to the agent or homeowner based on the line item and it should be dealt with. (For more on the program & using it properly: HTRC: Tools of the Trade – Estimating with XactWare)
More XactWare – Estimating Changes:

Speaking of XactWare, they are also doing away with the dreaded Base Service Charges which has caused a huge amount of consternation between some adjusters & contractors in the past. They are moving towards an integrated labor minimum into the pricing structure. (For more: XactWare Labor Minimum)
The Codes & Energy Efficiency: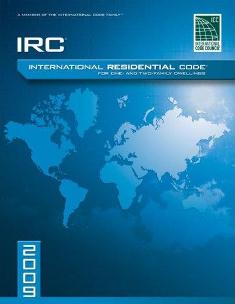 After the tornados rolled through here, many municipalities jumped on the 2009 code bandwagon to help prevent future storms from doing as much damage. Depending on when the insurance company "settled" & which code was in effect at that moment you were locked in and it was fun getting them to budge.  Fortunately for everyone affected by Sandy, you are all under the 2009 or 2012 IRC already which means and rebuilding or renovations must be done to that standard.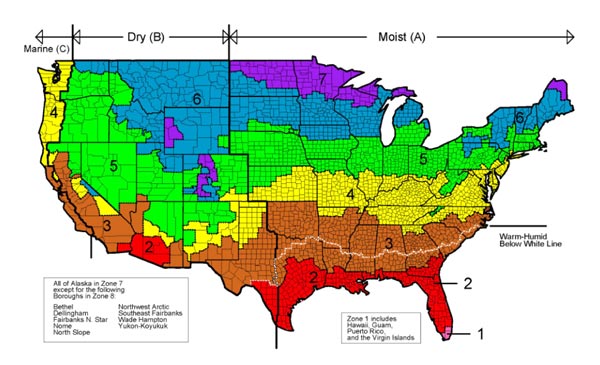 For example, let's say the wind knocked a tree over & the rain damaged the ceiling which originally had no or very little insulation. Ok roof repair check, ceiling check, insulation to proper levels – check. But how, aren't they only supposed to restore things to the way they were before? Yes & no – what happens if you had some knob & tube wiring up there that got damaged? It's not like they can repair it as not only is not available any more, but it is against code. All the adjuster needs is a letter or note from the building department that X, Y & Z is required. (Yes folks, they are helpful & skipping the permit or inspection process is a bad thing)
RESNET / HERS & the Codes: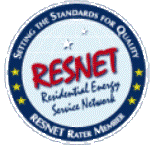 Within days of the storm, the following 9 towns in New York / Long Island adopted the HERS rating into the codes; Brookhaven, Babylon, Hempstead, Huntington, Islip, North Hempstead, Oyster Bay, Riverhead, & Southampton. For many this means that a rating will now be required for all new construction (which includes complete rebuilds) & it must be at a certain number or below. For more on this & links to the 121 municipalities in Maryland & elsewhere that have adopted this approach – RESNET's Website.
Additional Help & Financing:
As with any disaster, there are numerous agencies (FEMA, SBA, etc…) out there to provide some help & assistance. LIHEAP or the Low Income Housing Energy Assistance Program has been given more funds to distribute to low income families that might not be able to afford all the repairs. For those that don't qualify one can always look to Energy Efficient Mortgages & the 203K programs to either help upgrade some components or get the necessary funding to rebuild.