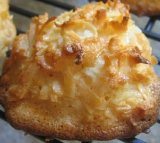 You know when I saw the topic of this week's Let's Blog Off was on cookies I couldn't help but laugh & wonder if the Cookie Monster managed to sneak in & post this topic… After that nice little laugh and thinking that I didn't really have anything to add to the topic (much less fit it in my schedule), I simply decided I would probably end up skipping it. Once I had decided that I completely forgot about it until I started seeing the tweets coming in. Well after reading the great piece by Ginny on "A Baker & Candlestick Maker", and drooling over Julie's Spicy Oatmeal recipe I just knew I had to jump in.
Full disclosure: I really do not like baking as I prefer cooking and experimenting with different spices and techniques. Fortunately though I am a pretty good teacher & have had plenty of experience helping 4 of our kids learn how to make & bake cookies. As I am sure you can imagine teaching 4 kids to bake can be quite a challenge and has resulted in some unique results so here are some of the lessons learned, followed up by one of their favorite recipes and one of my favorite ones that is tough to master.
Baking is very different than cooking – the proportions & directions called for need to be followed exactly as written (this does not mean though that you can't add some nuts or something else to it, though you are generally better off by cutting down on another item)
Read the recipe completely before starting (or better yet asking) – make sure you have everything you need before starting. While you can occasionally do some substitutions the results are rarely the same.
Make sure you understand what the steps called for – some recipes call for room temperature butter (75°) which can be an issue if you forgot to pull it out ahead of time and have already mixed together the other liquids. (One trick is to use a cheese grater or cut it into real small squares – it should warm up enough within 10 minutes instead of you tossing everything and waiting an hour)
Unlike cooking, baking is the only time that you definitely have to preheat the oven
If you add to much flour, you are probably going to end up with rock hard cookies so it is best to weigh it out if possible. If it isn't possible simply use a spoon & spoon the flour into the measuring cup & level it off with a spatula or knife by dragging it straight across. You do not want to just scoop the flour out using the measuring cup as you are packing more into the cup than is called for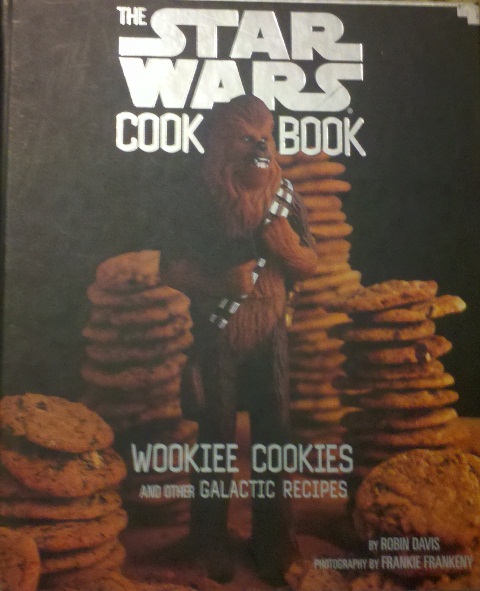 What can I say, I love Star Wars & the kids loved making the cookies as it calls for chocolate chips. This recipe is not for someone just starting to learn, but was great when it became time to move past the basics. In this recipe we occasionally would offset some of the chocolate amount with nuts. Another trick we would occasionally do to make them more "grown up" is use only ½ the vanilla extract called for & substituted in some rum extract. In case you would like your own Star Wars Cook Book (like the one I got) & try some other recipes like "Force Fruit Fun," "Ewok Eats, "Han-burgers", etc… click the link above. Shoot the book is worth it just for the photography.

Macaroon Cookies: tough to master, but oh so good
Ingredients:
1 pound sweetened coconut (flakes / shredded)
1-1/4 cups sweetened condensed milk
1-1/2 tablespoons pure almond extract or Grand Marnier
2 large egg whites
Just a pinch of salt (so much for an "exact" recipe)
Directions:
Preheat the oven to 350°F & line a cookie sheet with parchment paper
Mix the coconut, condensed milk, & almond extract together trying to keep the coconut as fluffy as possible
Whisk the egg whites and salt until soft peaks form & then fold the egg whites into the coconut mixture
Using an ice cream scoop #20 (? – not sure if that is the proper size – basically you want 1.5" balls) place each scoop on the sheet leaving a 1" space. Make sure you handle the batter carefully a quick rinse with cold water can help cut down on the stickiness.
Bake approx. 18 to 20 minutes- when they are a light golden brown color they are done – give them a minute or two to cool & then get them off the parchment paper & onto a cooling rack (as shown above) before they fuse themselves to the paper
For some more "COOKIES" be sure to check out the other contributors for today's Let's Blog Off.