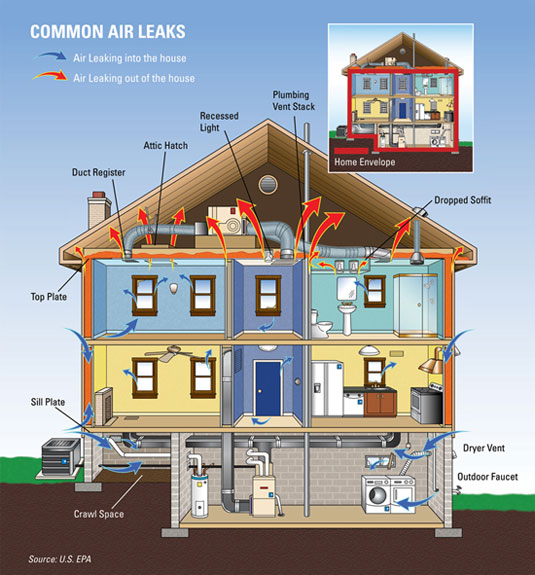 Based on a few requests & comments, we are proud to provide you with two new checklists. The first one is for those moving into a new house. The second one is a shortened & condensed version of our regular Monthly Maintenance Checklists which we still encourage you to check out and come up with a maintenance plan that works for you & your house.
Moving In:
#1 Move In Book or Packet: Review the "packet" which should include all warranties, maintenance & troubleshooting sheets, etc… If the builder does not provide you with one, ask for one or a list of all items in the house with serial numbers to review on-line
Ceramic Tile Floors: Verify that your builder applied grout sealer or if you need to, to help protect the grout from spills and stains
Electric Shut Off: Locate the main circuit breaker and show family members how to turn it off in case of emergency.
Emergency Numbers: A copy of all emergency numbers should be placed in a visible place by the phone: Local Police Department, 911, Doctor's office, Hospital, Poison Control, and work numbers
Emergency Plans / ICE: Plan and post evacuation routes in case of fire, what to do in case of a tornado & meet at locations. For those with cell phones, consider adding emergency numbers to them & one labeled ICE (In Case of Emergency) which a paramedic or doctor can reach someone.
Fire Extinguisher: If you don't have one already, you should purchase at least one general purpose fire extinguisher and teach each responsible family member the PASS system in case of an emergency.
First Aid Kit: If you don't have one already, you should also purchase and keep stocked a first aid kit and a book on first aid procedures in an accessible location.
Flooring Protection: Attach furniture protectors underneath furniture legs to protect floor finishes
Household Tools: Acquiring some basic hand tools will help you with your normal home maintenance chores and keeping the house running smoothly: pliers, adjustable wrench, flat-blade and Phillips screwdrivers, claw hammer, tape measure, caulk and caulking gun, putty knife, paint roller and brush, assorted nails, brads, screws, nuts, bolts, sandpaper, utility knife, toilet plunger, flashlight and batteries
Water Shut Off: Locate the main water shut-off valve and all the individual plumbing fixture valves and show all family members how to close them in case of a water leak
Monthly
Fire Extinguisher, First Aid Kits: Check fire extinguishers and first aid kits to ensure that they are still operational & stocked.
HVAC System: Vacuum the return grills and check the air filters to see if they need to be cleaned or replaced.
Range Hood Vent Filter: Check to see if it requires cleaning or replacement
Smoke & CO Detectors: Test smoke detectors.
Every Six Months
Appliances: Pull & clean out around the refrigerator. Clean all appliances (especially around the gaskets and check for any damage. (Close the refrigerator door on a dollar bill – if you can easily pull it out you may need to replace the gasket)
Cabinets & wood furniture: Clean & apply a light coat of wax to wood finish cabinets, also check that the handles are tight & everything operates smoothly.
Caulking: Check all areas originally caulked by the builder, especially around windows, doors & plumbing fixtures.
Doorknobs: Grab the knob and slightly give it a pull in an upward & downward direction – if the knob feels loose or moves check the screws & tighten as necessary.
Door hinges & tracks: Clean & lubricate hinges & tracks as necessary using either a silicone lubricant or soap bar
Electrical: Test and reset all GFCI (Ground Fault Circuit Interrupter) & ARC Fault breakers &/or outlets
ERV / HRV Systems: Vacuum the grills, the unit & clean the air filters per the manufacturer's directions.
Exterior Finishes: Check for cracks & openings around penetrations – caulk as required.
Faucet Aerators: Clean out faucet aerators, spray nozzles, shower heads and check drains for buildup of hair, shaving cream, etc…
Plumbing: Check all water supply lines, drains, & valves for leaks – tighten or repair as needed (Replace washing machine lines every 5 years)
Roofing & Gutters: Visually inspect roof & gutters for damage while also clearing out any buildup of leaves
Smoke & CO Detectors: Pull the detector down, vacuum the outside of the detector, test, and change the battery as required. (Make sure you place a date on the inside of it when it was installed & replace every five years)
Windows & Doors: Check the weather stripping and confirm they close tightly – replace weather stripping as necessary. (An easy way to check the doors is to do it at night, turn out the lights and have someone shine a light on the outside of the door – if you see light it needs help)
Window Screens & Storms: Inspect window screens & storms for damage – repair or replace as necessary
Annually
Attic, Basements, & Crawl Spaces: Check for any signs of leaks, moisture, rodent issues, etc…
Exterior Cleaning: Clean exterior siding, decking and other structures – touching up or repainting/staining any areas needed.
Hot Water Heater: Turn off the power & or gas and drain the hot water heater as directed by manufacturer.
HVAC System: Have a licensed HVAC Contractor perform an annual maintenance check-up which should include cleaning the coil, testing safety devices and checking any combustion devices.