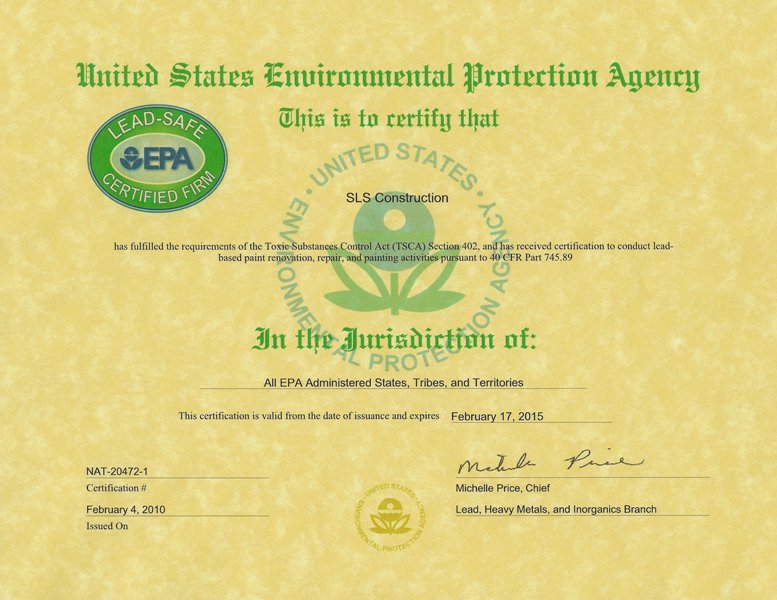 Ahhh finally, it's time for the proverbial rubber to hit the road and to turn ones dream project into reality… yes, it is time to hire a contractor. One of the biggest things to remember is that remodeling is not a commodity based solely on price, but rather a complicated service. The Rationale for Getting 3 Bids?
As your home is probably your biggest investment one might think that the questions asked might be somewhat like those asked during a job interview, but the two most common ones most people ask simply revolve around cost & time frames. For some first timers who have done some research or maybe for a few that have been through the remodeling process the questions might go something like this:
How long have you been in business?
Are you licensed, bonded & insured?
Can you give me three references?
Do we need a permit for this?
What type of warranty do you offer?
While there is nothing wrong with these questions per se, these really are not the best questions to ask. For example, the first question doesn't tell you how many times that individual might have had to change the company name due to complaints. The next three are basically a conman's dream as you have pretty much told them, hey I haven't gone through this before nor done much research. So with that in mind, here are our 10 questions that can help you find a qualified & competent contractor to actually bid on your project.

One of the biggest items to remember, is it's not just the answers that will help you judge the candidate before you, but it is the way they answer them. Were they easy to talk with, appear to know what they were talking about, answer the questions easily or did they try to change the topic?

If you find it difficult to communicate with them now, what do you think it might be like later with your house all torn apart? If they were evasive now, what might they try hiding later or not saying now? On the flip side, I know some really good contractors are not at their best when it comes to interview situations while salesmen & con-men can really shine… so like many things in life – use your gut & while it is great to Trust, one should always still Verify.
The Basics:
1. Can you tell me a little about your company & yourself?
Many companies utilize salesmen while in other situations, you maybe dealing directly with the owner. By knowing who you are talking to, you can tweak the questions to fit. For example it would be unlikely that a salesman would be running the job but they may still be your main point of contact and know quite a lot about the process while some may not.
How many years has the company been in business – while longevity doesn't guarantee success,  it is an indication that this isn't their first rodeo & if something does go wrong they will be around to fix it.
If the "owner" has been doing this for twenty years but the company is new, what is the reason – is it because they shut down older ones due to issues & started afresh, or is it because they just moved into the area…
Is this a big company with numerous ongoing projects, or a one man band – there are pros & cons to both types
You may wish to ask if they have had any legal actions or bankruptcies in the last few years
Be careful of the collective "we" have X years of experience as this can be very misleading.
2. Which licenses & trade certifications do you (or the company) currently hold?
As many states do not require licensing, or have different types required based on what they do, this can help you sort out the "yes I am licensed" i.e. "I have a driver's license" or "city tax license" from those that are fully certified & licensed to do the work legally.
Always, always, always verify that any license number or name they give you is legit. Make sure that the company / owners name, address & phone number match with the license – I know this was a big issue in Arizona where people would verify that a license was good (i.e. not suspended), but they never noticed that none of the names matched & the con-men simply walked away after collecting their initial payment.
Asking them about trade certifications might show that they strive to do things better, believe in continuing education, etc…
3. What types of insurance do you carry & at what are the limits?
While some areas do not require a contractor to carry General Liability Insurance I can't think of any reason why a legitimate contractor would not. Though I must point out, as we have covered in some articles it might not cover everything you think it does; HTRC / Guest Post
The next item they should be mentioning is "Workman Comp" & if they don't this is one you should ask about.
This is another item you need to verify by checking with the actual agent that the policy(s) is still in effect – now it doesn't need to be now, but before you do sign on that bottom line…
4. How do you handle the pulling of the permits required?
This one is great for turning up a major red flag – if the "contractor" starts talking about you pulling the permits, run far & fast
Granted in some area's permits are not required (for example

only 117 municipalities out of a 1,000+ in Alabama require permits to be pulled

) but this is one area you should definitely verify if your contractor says that one isn't required
5. Who will be doing &/or handling the work on this project?
While a pretty innocuous question, the answer to this helps set the stage for some more advanced questions
If the owner or salesmen alludes to a project manager being used, you might consider asking if you will be able to meet with them before the contract is signed.

In many cases, you might not need to ask these questions as the information may already be freely available on their site. With that in mind try asking a few questions showing that you have done your research as the entire process is a two-way street. Not only are you interviewing the contractor, but in many cases the contractor is interviewing you also to make sure you & your project is a good fit for their company.
The Advanced:
6. Do you do all your own work or do you also use subcontractors?
Will this be handled by all in house employees, some in house, or will everything be subbed out? If in house, do they have all the required licenses (plumbing, electrical, HVAC, etc…) for the work they will be performing, how about the subs?
If it is all subbed out is this just simply to avoid paying taxes or are these "subs" fully licensed & insured also?
7. How many projects have you done similar to mine?
If this is their first basement project, do you think you might want to know that beforehand? While everyone does have to start somewhere, you might want to probe a little further to make sure they can handle this challenge.
Do they have pics of similar projects? If so, make a note of those pictures & what you did like. If you do decide to go forward & want to check references – ask for the names & numbers of those customers.
8. Can you tell me about your normal process & what I should expect while the project is happening?
Is the crew going to be showing up at 6 AM & working till 5?
How do they handle clean up, how will the site be left each day?
Do they use dumpsters or just leave the mess in a pile?
Do they normally use Port-a-potty's or want to use your bathroom?
How will they handle keeping the dust in the area they are working in – or are you going to find drywall dust all over the house?
9. How do you handle issues that may arise during or after the work is completed?
Do they offer a written warranty?
How do they deal with change orders?
One way of verifying that they deliver on their promises & can handle issues that come up is by checking with the BBB. While a clean record might be nice, that can be tough even for the best of them out there (as there are some customers that no one can seemingly please). If there was an issue, has it been dealt with – what happened, what did they learn from it
10. Is the price you quote just an estimate or a fixed quote?
While one might assume the number they are seeing is a fixed price, some contractor's treat their proposals as estimates meaning the total could end up being a lot higher.
While the contract & final quote maybe a ways down the line, be wary of allowances where the numbers are based on the lowest price one can find, or not having the full scope of items listed. One way to see if this could be an issue is to ask to see a sample proposal.
Specific / Special Considerations:
Pre-78 home: Anyone contracting to work on a pre-78 home must be a certified firm unless certain exclusions are met. If your house was built before 1978 you should ask how they handle the EPA's RRP regulation. If they have no clue about it, you should quite simply move on & point them to the information. Be wary of those that require testing be done as a pre-requisite as this may not be in your best interest.
If you have pets or children: Let me first off quite simply state, contractors are not pet or baby sitters. With that if you have pets or children they should be aware of this & it is wise to ask if there is any special considerations you should make & what additional steps they will be taking to ensure there are no issues. In some cases some animals need to be removed from the house while work is going on.
Chemically Sensitive: Are you sensitive to chemicals or worried about them, then this is definitely something to bring up early in the process. The questions here are endless, but you might want to know about how they plan on ventilating the space, what type of materials they plan on using, how much more time this may add, have they dealt with something like this before, etc…
Green / Energy Efficient / Sustainable: If this is important to you, don't you also think you might want to know what your contractor thinks about it? Are they open to new ideas, or installing XYZ product instead of what they normally use?
DIY / Can I assist?: Speaking of loathing, many contractors do have issues with this for very good reasons. With that not all of them do so if this is something you do want to do, make sure you address this with them. With that said if you agree to do X, you need to make sure you can keep your promise.

This article was inspired by a past client of ours that had some work done by another "contractor" & quite simply got hosed. Was he licensed – sort of as he held a State Business License but not a "Home Builders License" or even the Non-Structural variant. As that project was less than 10k & he was not licensed by that board there was nothing that they could do.While this city does require a building permit to be pulled & he stated he had pulled one, he had not. As the work was already completed the City Inspection Department couldn't do anything about it. Big Hint – permits are supposed to be posted on the job site while work is ongoing.

Insurance claim – while he claimed he was insured, he wasn't. Of course even if he was most policies do not cover poor workmanship… Sue him – the lawyers didn't care to get involved as it would have cost more to go after him, than they felt they could probably get…