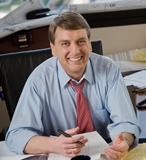 This week I would like to welcome Mr. Christopher Hill whom I have had the pleasure of meeting via Twitter approx. 4 years ago. I have always been impressed by Chris's take and advice on legal and policy issues that affect construction professionals, especially as it relates to "green" building. This was ratcheted up a few years ago, when he made a big leap & went solo so he could specialize in this arena even more. One of the other things that he does that is different is that he opens up his Construction Law Musings blog every Friday to other professionals. I have had the pleasure to write three pieces so far & am honored that Chris agreed to me flipping the table on him & doing one for us. So with no further ado, the official bio & article…
Christopher G. Hill, LEED AP is Virginia Supreme Court certified mediator, lawyer and owner of the Richmond, VA firm, The Law Office of Christopher G. Hill, PC.  Chris has been nominated and elected by his peers to Virginia's Legal Elite in the Construction Law category on multiple occasions and is a member of the Virginia Super Lawyers "Rising Stars" for 2011 and 2012. He specializes in mechanic's liens, contract review and consulting, occupational safety issues (VOSH and OSHA), and risk management for construction professionals.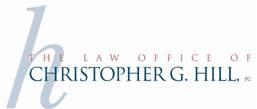 First of all, I wish to thank Sean for the opportunity to post here. I would also like to invite you to check out his latest Guest Post Friday post at my Construction Law Musings blog for a great read.
This week Sean has asked me to "muse" on the topic of construction defect claims from the homeowner's or building owner's perspective. While these types of claims are generally discussed separately from breach of contract claims both involve some form of poor or non-compliant construction by the general contractor or one of its down line subs. However, the two types of claims are separated by one key factor from a practical perspective: Insurance.
Most contractor commercial general liability (CGL) policies do not cover standard breach of contract claims, leaving the Owner without an insurance company to pursue for any monetary loss. This limits any recovery possibilities to the assets of the general contractor. On the other hand a "construction defect" claim for damage which includes other parts of the home or commercial building allows (with some exceptions beyond the scope of this post) for recovery against a (hopefully solvent) insurance carrier.  This can be a key factor because, particularly in the residential context and in this economy, the general contractor may or may not have the monetary or physical assets to satisfy any judgment or other claim.
Additionally, being able to claim a "construction defect" for damage to other parts of the building caused by the poor construction performed by the general and subcontractors opens up the possibility of additional non-monetary damages under certain circumstances and potentially opens up the insurance coverage of all of those contractors that performed work.  As is always the case with construction claims, the more pockets an owner has to collect from, the better.
In order to avoid being limited to a breach of contract claim, an Owner generally must have damage to other parts of the building or home that are not a part of the contractor's specific scope of work.  This is for two reasons.  The first is that the poor construction itself will likely be viewed as a breach of contract and nothing more.  The second is that most (if not all) CGL policies specifically exclude from coverage damage to the work of the contractor or subcontractor that allegedly caused the damage through its poor performance (the "your work" exclusion).
Therefore, a typical construction defect claim would need damage to other parts of the home or commercial building for the key insurance coverage to kick in.  For example, poorly installed and leaky piping that causes damage to the drywall and causes mold to grow would lead to a possible construction defect claim that brings in all insurance coverage's that would apply to pay for that damage.
From an operational perspective, and Owner must notify the General Contractor of any possible defects immediately.  The Owner should do so in the manner required by the contract if possible, but certainly do so in writing.  CGL policies have claim timing requirements (i. e. notification within x days of knowledge of defect), so the faster the General Contractor and its carrier are notified the less likely that any claim will be excluded from coverage for a timing reason.
The Owner should also do what it can to avoid further damage so as to avoid a fight over whether the Owner did anything that could have made the issue worse.  The Owner should do those repairs that will stop the damage while documenting what the issues were so that when the claim is made, the proof is there.
Of course, all of this very general discussion is subject to state law and the specific exclusions found in the policies themselves.  I also highly recommend that any owner consult with a construction attorney in its jurisdiction to discuss the various avenues of recovery when faced with such a situation.
Thanks again to Sean for the opportunity to post and I look forward to hearing any comments on this discussion.