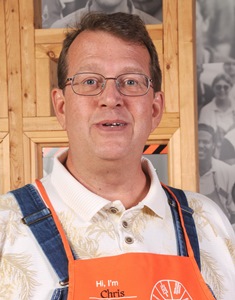 Having lived in numerous areas, that statement definitely has a ring of truth to it. Even if you happen to have great neighbors now, nothing says that you always will or they won't get some new pet that just loves digging up your yard. It can be difficult for many homeowners to sort through the options & find out what works for them with their budget.
With that we have a guest article & pictures from Chris Long, who not only used to install & repair said fences but now helps DIYers & Pro's at a Home Depot in Illinois. Not only has he been as a long-time store associate but he also likes to write for the Home Depot blog on everything lumber related, including the good ole picket fence. So with no further ado…

So you've decided to finally build a fence in the backyard. Maybe you're concerned about the kids playing unsupervised on summer afternoons, or you want to keep pets in and wild animals out. Or, perhaps you are interested in making the yard look nicer and increasing the value of your home.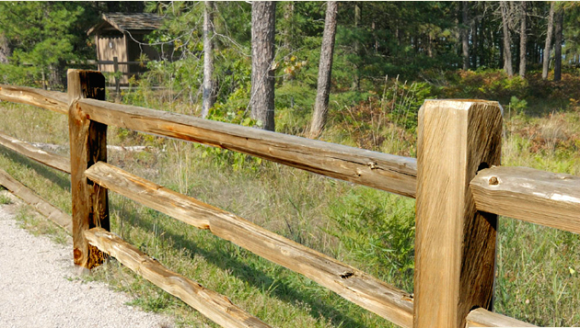 Regardless of why you feel a fence should be a part of your updated backyard, you'll have several choices to make before the real work begins.
What material should the fence be made of?
How high should it be?
And, possibly the most important decision, how much do you want to spend?
The three most well known types of fencing used in backyards: Wood; Chain link; Vinyl.
Knock on Wood
Wood fences come in several different styles and sizes. Wood privacy fences, usually made of pine or cedar, are generally around 6 feet tall or more, if your aim is to block the view of your yard from the street or from your neighbors' yards. However, in many cases, zoning regulations determine the maximum height a fence can be, so check with your town, city, county or homeowners' association – or all of them – before you start burying fence posts in concrete.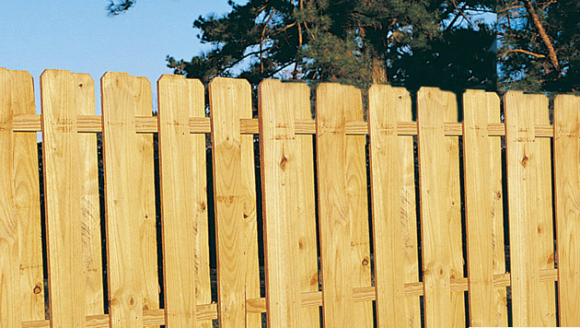 You can nail the pickets to the cross pieces one at a time, or you can purchase entire sections of fence, usually eight feet long, with the pickets already in place, and nail them to the posts.
The advantages of a wood privacy fence are:
The fence is solid; your neighbors can't see through it;
The material is reasonably easy to cut and fit in the area that needs to be fenced;
You can paint or stain the fence to help protect it or to turn loose your creativity.
There are disadvantages, however:
Wood eventually warps, fades, cracks and rots;
You can replace pickets that crack or warp, but they won't be the same color as the originals;
The pickets show on one side of the fence, while the other is posts and rails. This could be an issue if you and your next door neighbor share the cost and labor of building the fence. Who gets to look at which side?
Linking Up
If all you seek is a way to keep kids and pets in your backyard and wild animals and intruders out, a chain link fence will be your most economical option. The fence wire is available in a variety of thicknesses, from 12.5 gauge, the thinnest available, to heavy-duty 6-gauge. Vinyl-coated wire mesh, which comes in several colors, will help protect the metal from the weather. Chain link fences are usually around 4 feet tall, though they can be taller or even shorter.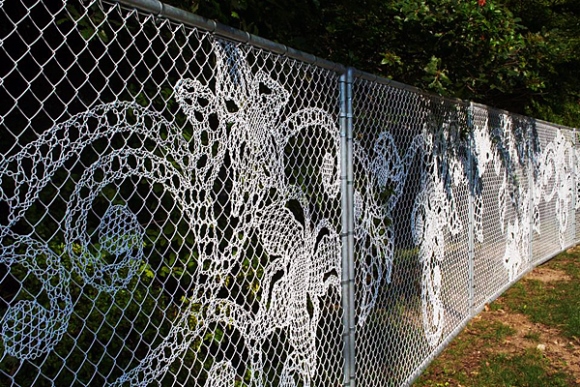 Here are the advantages of installing a chain link fence:
They cost less than wood or vinyl;
They are easier to install than wood or vinyl;
The fence doesn't need to be painted or stained.
There are disadvantages, however:
It won't do much to enhance your privacy; your neighbors and others can see right through the fence. You can grow vines on it, but it can take years to cover the fence completely;
Chain link fences are usually short enough to allow potential intruders to jump over them to get into your yard;
They are not as aesthetically pleasing as wood or vinyl fences.
An Alternative to Wood: Vinyl
Vinyl fencing is manufactured to look like wood, but it lasts longer, requires little maintenance and doesn't rot. Made of sturdy polyvinyl chloride, it is available in a variety of colors. There's no need to use sealant or paint on vinyl fences; rain and snow won't damage them and they are easy to clean.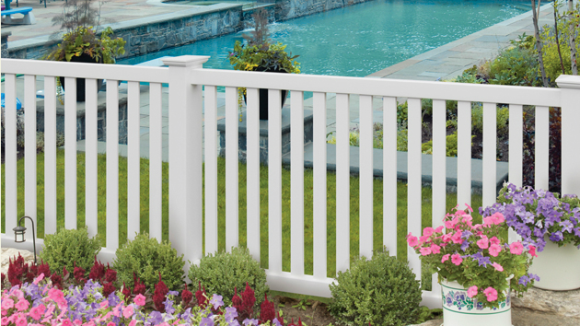 The advantages of a vinyl fence are:
They look like wood but last a lot longer;
They are easy to maintain; all you need to do is wash them occasionally with a hose;
They come in white, black, red, tan, gray and many other colors; you can even choose a shade that looks like wood or metal.
There are disadvantages, however:
Vinyl fences are more expensive than wood fences;
If vinyl fences are damaged, they can be difficult to repair;
Vinyl fences can become brittle when they are exposed to sunlight for a prolonged period of time.

The Price of Privacy
If wood, vinyl and chain link don't work for you, there are other options. Wrought iron fences, with their intricate designs, look great, but they provide little privacy, and they also are the most expensive option for fencing your yard. Fences made of brick or stone offer privacy and more efficient sound-proofing than wood or vinyl, and virtually maintenance-free beauty, but they also can be much more costly.