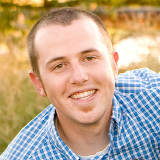 This week we have a guest article from Garret Stembridge of Extra Space Storage of Brighton MA. As part of their focus on optimizing the customer's experience in finding and using self storage units, they have implemented many conservation initiatives like solar power, implementing energy efficient lighting systems and daylight harvesting. As part of this process he offers us his take on some of newest programmable thermostats out there. So with no further ado…
It's easy to raise our eyebrows when old-timers talk about how they grew up without the luxuries of home heating and cooling systems. Yet, when the time comes to pay the power bill, a glass of lemonade and a fan suddenly seems like a fair deal.
Fortunately, a new crop of modern, energy-saving thermostats have come to our rescue. These innovative devices are not only programmable from remote places (often, you can use your smart phone!) they can also save money on power bills and create a healthier environment. With real-time control of your home's temperature, from anywhere, you can arrive home to comfort without wasting energy all day long.
Choosing the WiFi programmable thermostat that is right for your family's home is simple; just make sure to know your facts first.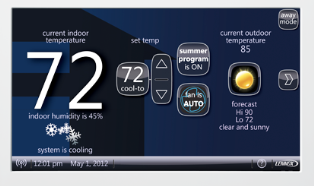 One of the newest thermostats on the scene, the Lennox iComfort is known for its long list of features.
Remote Programming: The iComfort is programmable from your computer or from your smart phone via a handy phone app or their website.
Adjustments and Temperature: The iComfort can adjust itself automatically to your preferred settings throughout the day, and can respond to control humidity levels in your home.
Appearance: The device is popular because of the option to cover it with skins and make it blend into the wall of your home. Or, you can put digital photos on the screen and use it as a "frame."
Energy Savings: The iComfort website declares that 56% of power bills derive from heating and cooling. Intelligent control of your system will help drive that cost down.
Pros & Cons: Yes, this thermostat has a lot of cool features and is compatible with many third-party heating and cooling systems. But in order to use the iComfort's to its full capabilities, you must have a Lennox system.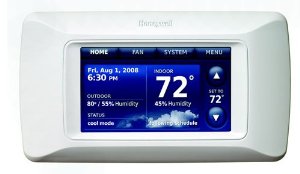 The Honeywell Prestige is quickly gaining popularity for having a snazzy, hi-definition digital screen, plus a slew of other features.
Remote Programming: You can program the Prestige from any room of your home with the remote control that comes with the device (provided that it doesn't get confused with your television and Wii remotes), but not via smartphone.
Adjustments and Temperature: Automatically adjusts according to the settings you input for up to seven days. The Prestige remote also allows you to change the humidity of rooms in your home.
Appearance: Available in hi-definition color or black and white.
Energy Savings: According to the product website, the Prestige claims to save up to 33% on energy bills when used properly.
Pros & Cons: Obviously, the con to the Prestige is not being able to change the system from outside of the home. But for a less active family on a budget, this may be a suitable choice.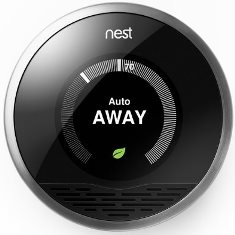 A lot of people immediately think of the Nest when they hear "programmable thermostats" and with good reason. As one of the first on the market, the Nest has plenty to offer.
Remote Programming: The Nest offers programming from your computer or smart phone. It can make changes in real time, miles away from the device.
Adjustments and temperature: Nest can automatically sense when you've left the house so it will turn itself off. Like the Prestige and the iComfort, the Nest adjusts itself to your home's needs. Nest can also sense whether your home needs to be humidified or dehumidified.
Appearance: Thanks to its sleek, modern design, many homeowners like the Nest.
Energy Savings: The Nest "Leaf" shows up and lets you know when the thermostat has found a setting that saves you energy.
Pros & Cons: The Nest has a solid reputation, thanks to being on the radar for a while. However, its cost is higher than some other choices.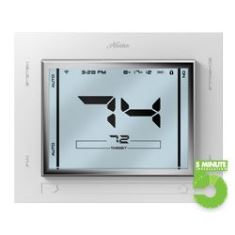 The Hunter website proudly proclaims that this choice costs less than its competitors, but offers the same features.
Remote programming: From your computer or smart phone you can program this device with multiple schedules, according to the Hunter website. You can also set "privileges," which is a fun idea if you have a housemate who thinks spring is just as cold as winter.
Adjustments and Temperature: The Hunter thermostat adjusts to weather and also has vacation and away settings, just as its competitors do. Like its competitors, you can change the humidity levels in your house with Hunter.
Appearance: A large display and block numerals make this device easy to read.
Energy Savings: The website does not give any numbers about money saved during the year, but talks about "managing energy costs from anywhere."
Pros & Cons: This device may cost less than some others but some reviewers claimed its performance isn't as efficient.
Remember, whichever programmable thermostat you try out, you are likely to save money in the long run. Each of these models (and others out there) could mean the difference in a high power bill and cutting costs with a smarter system.
I would first off like to thank Garret Stembridge again for his insights & this article. With that, I would like to quickly point out that any talk off savings actually depends on you and how you use the system. There are also certain times a programmable thermostat may not be a good option like Radiant Floor Systems, etc… Please also don't forget that the biggest savings will come from a properly installed system that is maintained.