For many of us that have worked in the commercial arena we all know that sinking feeling when we see an OSHA officer just show up &/or you get a notice of an upcoming inspection. Well that sinking feeling is being felt by more & more residential builders as OSHA has now set its eyes firmly on this market.
For this Safety Sunday article we are turning it over to Wade Myer who says that "Although the inspection process can be uncomfortable and nerve-racking, there are ways to avoid piling up the fines." Wade has worked as a grunt, framer, grunt again, light equipment operator, and building inspector. Now he's writing about his experiences on behalf of Steiner Homes. So with no further ado, here is his list of things to keep in mind as they can be easily overlooked leading to OSHA citations…
Personal Protective Equipment (PPE):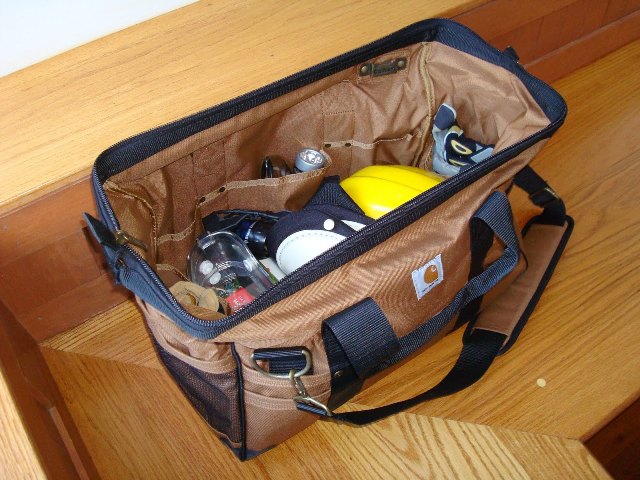 While this is the most basic of violations, it is also one of the most common. This is easily overlooked as it could be something as simple as an employee forgetting to put their gloves back on. Also, it is important to be aware of potential PPE infractions as a company can be fined for multiple violations. Thus; if you have five employees that do not have the proper PPE, rather than receive one PPE citation, you will receive five. As you can imagine, these types of fines can add up quickly and it is good to keep PPE safety at the forefront of your mind.
Machine Guarding: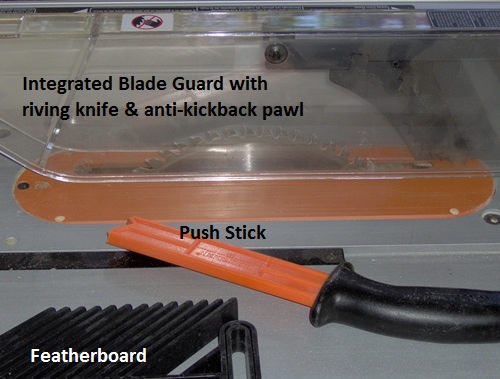 This is one of the easiest aspects of OSHA's safety requirements to overlook. There are many different ways you can get cited for machine guarding infractions. It is hard to keep an eye on every machine that is being used on a site, so it is imperative that you stress using the equipment safely and properly to your employees during training. Employees will often forego the safety mechanisms in place regarding a particular machine to expedite the work process.
One time I personally got burned by OSHA was over a circular saw. My employees discovered that they could complete jobs with the saw much quicker if they used a pencil to lock the blade guards back, so that they were open, which made it easier and faster to saw. However, OSHA felt that this also made it much more dangerous and I was hit with fines for each employee using the saws in this manner.
Fall Protection: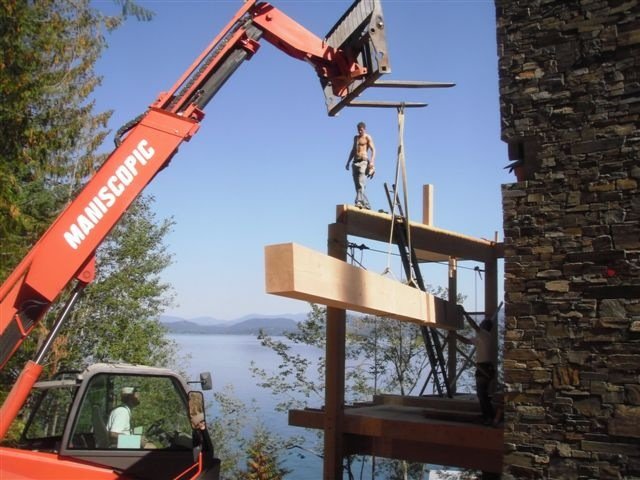 Consistently at, or near, the top of OSHA's most frequently cited violations list; fall protection is certainly something to keep an eye on and be mindful of before someone from OSHA shows up. OSHA requires that fall protection be provided at any elevations six feet or higher. It is important to keep this height requirement in mind as it is not very tall and makes it easy to overlook situations where fall protection is needed. One of the most common mistakes made, is not guarding holes properly. It is important to remember that OSHA requires proper protection against falls on ANY hole or elevated opening that an employee could potentially walk or fall through.
General Electrical Requirements: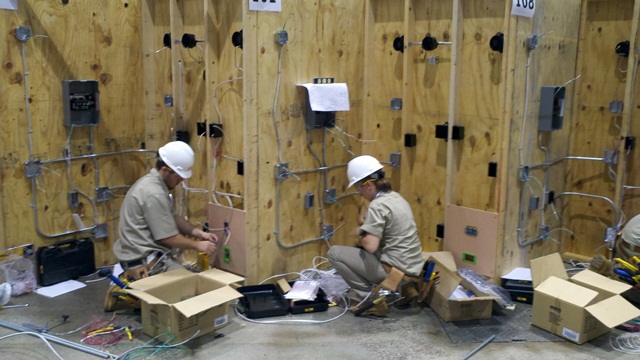 Another violation from OSHA's Most Frequently Cited Standards list is general electrical requirements. This is a rather broad segment of OSHA's safety standards and includes many small violations that can easily be overlooked. One such violation is not securing electrical equipment to its mount properly. Although this seems simple, it is easy to overlook as OSHA has very specific requirements regarding the mounting of electrical equipment. Some other typical mistakes that lead to citations are leaving doors to rooms with exposed wires unlocked or not posting proper signage that gives warning of dangerous voltage.
Ladders: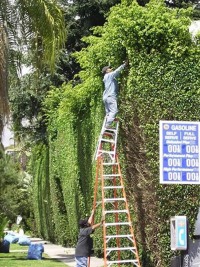 Last, but definitely not least, we have ladders which provide numerous opportunities for citation. These are some of the most commonly overlooked violations because they are so simple. For instance, OSHA can (and most likely will) cite you for something as trivial as an employee using the top step of a stepladder. Other subtle infractions that you might not notice, but could lead to fines include; employees climbing up/down on the ladder facing the wrong way or not keeping one hand on the ladder at all times. It is also important that you remind your employees to put locking mechanisms in place on any open ladder as this is another common infraction that you may not notice, but during an inspection OSHA will.
While there are countless violations that OSHA could possibly cite you for, if you are continuously considering the safety hazards and potential fineable risks you give yourself a good chance of avoiding costly citations while also helping protect you employees. The infractions mentioned in this article are some of the most frequently cited violations by OSHA each year. This is partly due to the fact that they are easily overlooked and forgotten. While keeping OSHA in mind is a good practice to protect against hefty fines, it is also important to promote general safety on a work site. Any steps you take towards improving the overall safety of your site are always steps in the right direction.

I would like to once again thank Wade Meyer for his time & writing this piece . As I mentioned earlier OSHA is now turning it's attention more & more to Residential Remodelers & Builders. Fortunately though many Workman Comp. companies have been offering safety classes, tips & inspections that can help not only improve job site safety but make sure you are as ready as you can be if OSHA does show up.I know here in Alabama, the "self-insured" fund run by the Home Builders Association will come out to your site to help you prepare but can also be there if OSHA does show up. You may also with to connect with a local lawyer that represents &/or specializes in OSHA law. Not only can they advise you on your rights, but many also offer cheat sheets or checklists based on certain activities like the one Christopher Hill's law site.