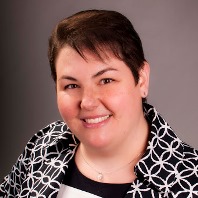 This week we have a guest post from Michelle LaRowe who has "over 20 years of experience in the nanny world as an award-winning nanny, agency director, parenting author, and considered a leading industry expert. A mom herself, she loves to educate parents and nannies on the importance of quality in-home childcare. You can find out more about her & other great tips by visiting @eNannySource on Twitter. 
Whether you're renting out a home for a couple years or settling into a starter home with plans on expanding into a forever home in the future, making a home kid-friendly can mean the difference between enjoying your space or hating it. But, kid-friendly additions don't always translate into added real estate value like kitchen upgrades and bathroom renovations do. Sometimes they can even decrease property values and pigeon hole the home for future potential buyers. Rather than ignoring property values to focus on the kids or creating a rigid home with no kid-friendly amenities, compromise with these renovations that kids love and potential buyers find additional value in:
Create Good Fences: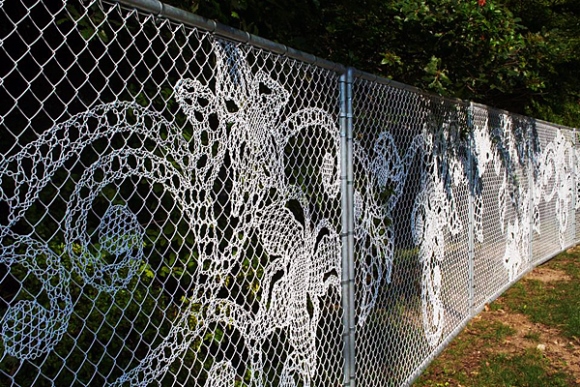 Building a fence around your property not only adds property value but allows a safe area for children to play. Fences frame a yard and give the property structure. Especially in neighborhoods where most houses have fences already installed, the lack of fence can negatively impact property value.
For children, a fence provides a supervised place to play. While suburban communities may be fine for children to play in nearby cul-de-sacs or ride bikes around the neighborhood, for parents living in cities or by busy roads, fenced in yards are the perfect ways to add property value and increase child safety. The easiest way to increase safety and add property value in an unfenced lot is to construct a sturdy and elegant fence.
Dual Duty Play Houses:
While most kids dream of forts and castles in their backyard, the truth is that permanent structures designed for children drastically decrease the resale value of your house. While you may love the rustic fort in the tree, the next family may see it as a potential danger. A playground may be a great attraction to families with children but those families without children may only see the dollar amount required to dig the area up and convert it to something for adults.
A good solution to this is to create a dual duty play house. Storage units are an attractive addition to any home. They provide added space for lawnmowers and outdoor supplies. They, like fences, also create a layout in a yard by defining property boundaries. Building a playhouse that can be easily converted back into a storage area creates a space for children to play and a useable area for future homeowners.
Remodel the Basement:
Unfinished basements are a waste of space and add lots of real estate value for homeowners willing to renovate that space into a useable living area. Converting your unfinished or semi-finished basement into a children's play space can provide the extra room needed for growing families to sprawl while not plummeting future selling price.
To maximize the benefits for kids and future buyers, create an open floor plan to encompass as much of the basement as possible. If you have the necessary funds, an additional bathroom can keep kids comfortable downstairs longer and create a new amenity for future homeowners.
Rip out the Carpets:
Carpets are not only a hassle for parents to clean but they don't do much for property value. Rather than isolating foods and drinks to the kitchen or insisting your son or daughter drink out of a sippy cup until adulthood, cut the stress and install hardwood or laminate flooring. Wood flooring provides easier cleaning for parents and can take more damage without wear from children.
While families moving into their 'forever' home can afford to specialize areas of the house for children, many more families buy or rent with an eye to the future. These families can't afford to lose valuable time, money, and resources on converting and reverting a space specifically for their children's wants and needs. Rather than see the need to move in the future as a problem, view it as a way to creatively fix the house for resale and entertainment value.
In closing I would like to thank Michelle LaRowe for taking her time & contributing this guest article. I would offer one word of caution though & that revolves around the last subject of ripping out carpets & just blindly selecting a "hardwood floor." While carpets may stain, they can be more forgiving to life's little falls & tumbles. The second point is not all hardwoods are the same as some will scratch easier than others so it is well worth weighing your options accordingly, especially if you have pets.