This is the full video of the Toll Brothers townhome development located in North Carolina that was taken by Ed Braz of Ed Braz Wildlife Photography who wrote about the experience here.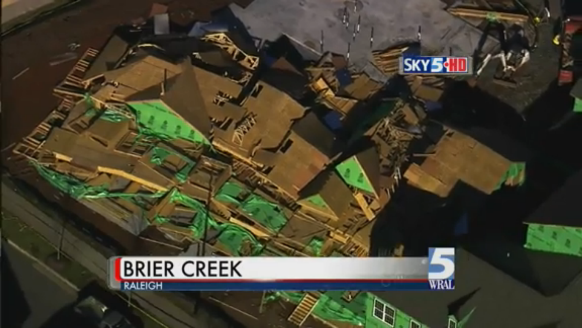 This is a follow up picture taken WRAL which had a few statements from the builder & inspection department. Unfortunately it appears that there will be no big investigation into the exact cause. The building department officials that did investigate, simply stated that it appeared that all the bracing & sheathing wasn't fully up before the storm hit.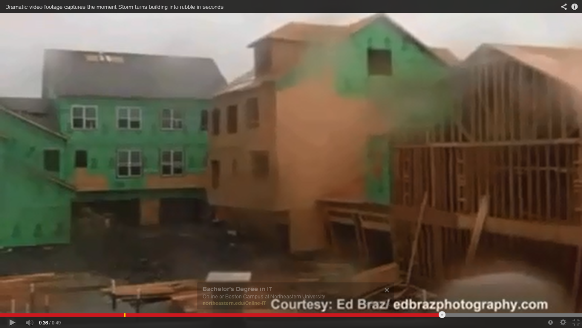 Interestingly Toll Brothers blames the entire issue on not having windows installed, metal framing & other structural supports. "Structures that are in such an early phase of construction…are not capable of withstanding the extreme (80+ mph) winds that were encountered on Saturday."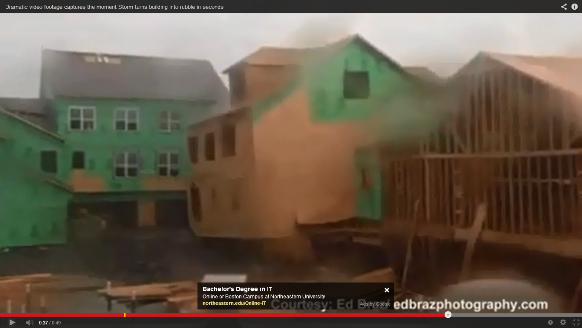 To some extent they are correct on buildings in there early phases, but not having structural supports or required bracing up at the phase it is at… Based on the video, trying to blame a lack of sheathing was not an issue as the building that started the whole deck of cards from falling was the fully sheathed portion.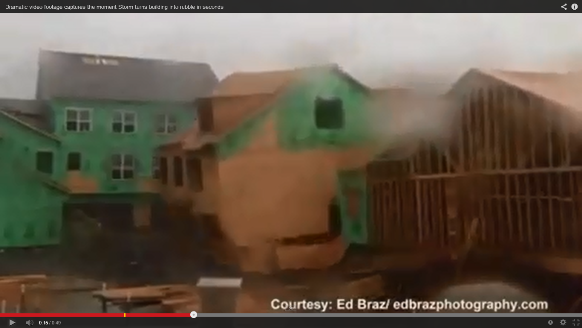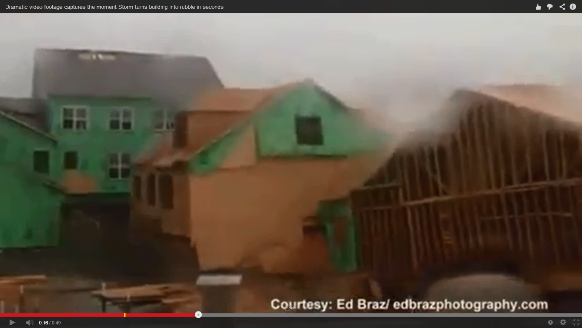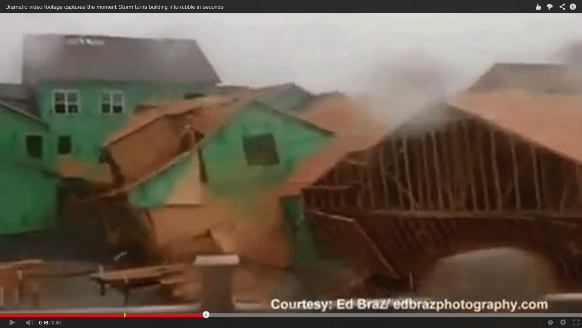 Of note though, one has to wonder just how well nailed the sheathing was based on the next few images: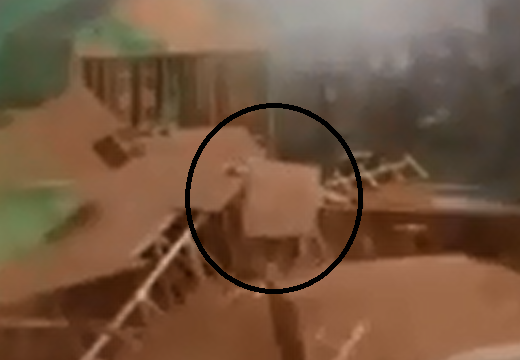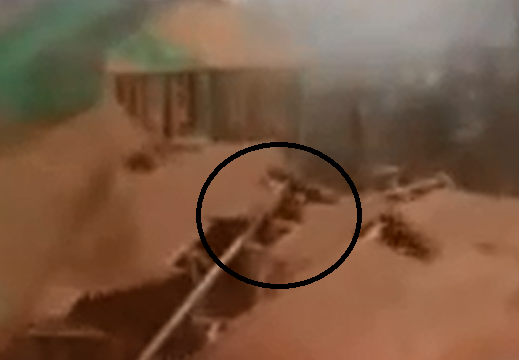 Notice the full piece of sheathing – while this & some of the other pictures are doable based on wind blowing & pulling on the structure (yes it can rip sheathing off in full sheets) it really does make me wonder even more if they did follow the proper nailing schedule & maybe when they rebuild if they may consider using some adhesives in conjunction with nails. As a reminder nails are superior when it comes to shear, but not to pull out forces.
On the good news front, it is a good thing that no-one was around, especially work crews. Secondly, as stated by WRAL "Although there were six other units in a different portion of the same building further along in construction which did not sustain a loss, Toll is retaining an engineer to confirm that their structural integrity was not compromised by this recent storm." After seeing this, I sure would want a few items checked.