A couple of weekends ago we arranged a mini-vacation up to Galena, Illinois. As part of this mini vacation we took a trip to Blaum Brothers Distillery for one of there tours. Like many other similar tours there is the obligatory pallets of hops, barley, &/or corn…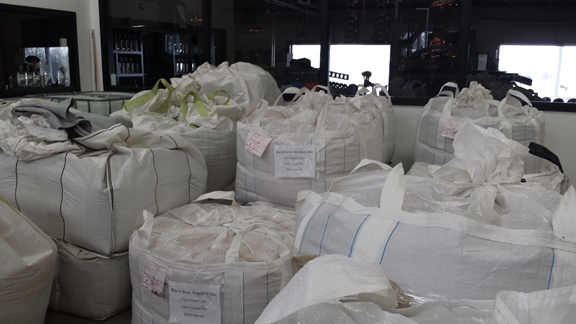 The smiling tour guide & the nice shiny equipment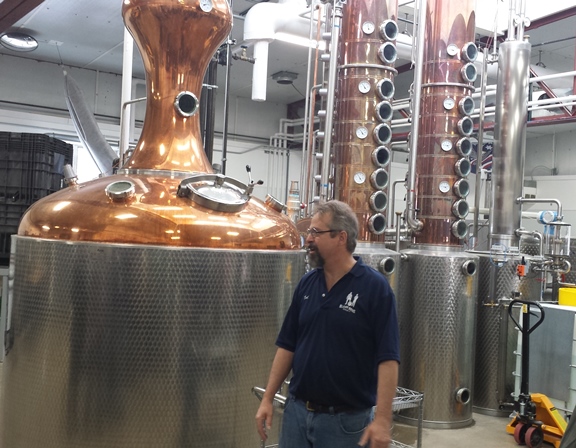 & wow – a working flux capacitor powered by plutonium – I guess it not only can help one go "Back in Time" but also make some great vodka. To bad they can't use it to jump to the future & bring back a few barrels of properly aged bourbon, well and maybe a Mr. Fusion.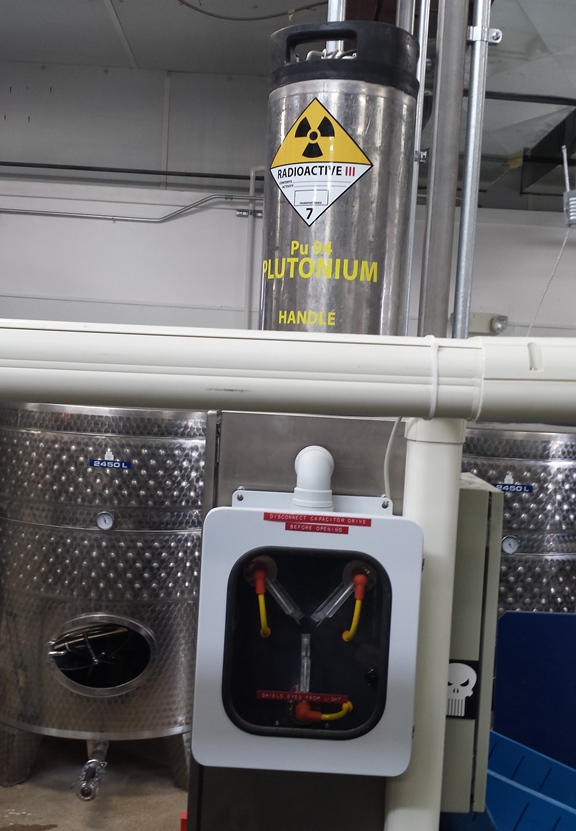 Why no bourbon yet, well bourbon requires time to age properly and while Galena has plenty of wineries, it didn't have a distillery until this last December. If you get a chance, I recommend not only taking the tour but asking about the why did you move up from Plainfield – it is pretty cool how sometimes in life the pieces just fall into place.
Ok for the few that didn't get the Back to the Future references (or even if you did), here are a few more shots taken in Galena – this is of Downtown Galena a mix of historic & new buildings.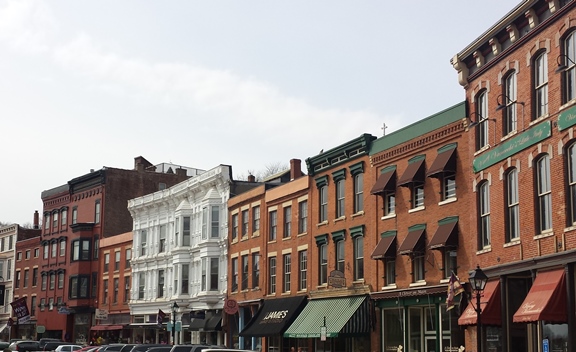 Needless to say there are numerous shops, but the one product that caught my eye in the "no they flipping didn't" category was… (and almost fitting of a separate Wacky Weds piece)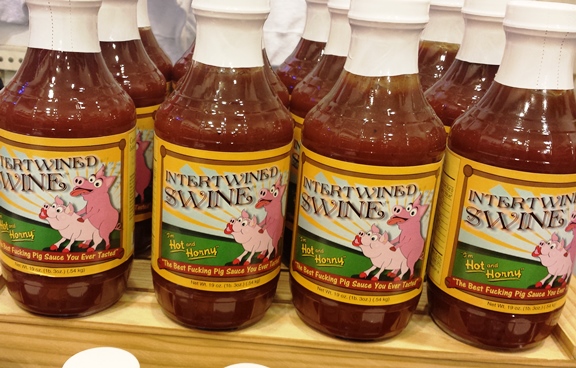 If you happen to go up to Galena, you might want to check out the Grant's & Galena History Museum – it is pretty cool & you can actually see an actual mine shaft that was used for mining lead. Gobbie's in the downtown area is a great place to grab a lunch – while the pizza was really good (though it didn't pass my it's great to eat cold test), be forewarned that what actually stole the show were the Beer Nuggets & the dressing used on their salad (which comes with the pizza). As for a place to stay, I got to say while it is a bit off the beaten path, LeFevre Inn was a very nice choice.