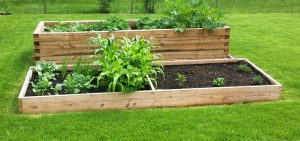 This condensed checklist is derived from Monthly Home & Garden Maintenance checklists much like our Condensed Home Maintenance checklist. The catch as many know is that there are 15 "planting zones" in the US & our checklist was for Zone 4. In order to combat that issue we broke this up into specific zones – like pre & planting time. While the checklist is pretty long, don't let the size worry you – just spending a few minutes here & there will probably surprise you on how much you can accomplish.
Wintertime:
For many of us there isn't much to do during the winter besides looking at seed catalogs, waiting for the snow to melt & the sun to come out. Granted we can (and should) look back at our prior years efforts & review what worked, what didn't and plan for the upcoming season. With that, there are a few things to take care of:
For all the plants and herbs brought inside, make sure you keep them watered
In warmer areas – Watch out for frost & hard freeze warnings – make sure you cover any plants, shrubs, or crops that may be damaged & cut back any damaged ones
Trim back any limbs damaged by winter storms so they can heal properly
If you grow plants from seeds and need to order some, it is time to start getting your spring flowers and vegetables ordered – you might want to see if your friends & neighbors are also planning orders to get discounts and save on shipping
A few weeks before planting season:
A few minutes here, a few minutes there can result in amazing benefits – aka don't burn yourself out waiting to the last minute. Get out & enjoy the warm weather & spend a few minutes getting ready for the time you can plant – shoot you will probably be better prepared & get to enjoy the results that much more.
Continue to keep any inside plants & herbs watered – when the nights start warming up it will be time to start getting the plants used to the outside again
Bulbs – if a warm snap happens, your bulbs that you planted earlier might start growing a little too early – if so make sure that you cover any growth with a new layer of mulch to protect them from the rest of the cold winter
For early / cold season crops – many seeds should be started 6 to 8 weeks before the last frost (This can be done inside or outside in greenhouses or cold boxes)
Many plants are now dormant which makes this the best time to plant new ones &/or trim existing ones (if in doubt check with your local Cooperative Extension)
If you have a compost pile, now would be a good time to turn it or start one if you haven't
Speaking of turning over, if you are using cover crops, the ideal time to turn them over is approx. 3 weeks before you wish to plant. This leaves enough time for the to start breaking down & releasing those nutrients back into the ground
Start cleaning up your flowerbeds, garden beds, and edging around them as required – if you want to create raised planting beds, this is a great time to create one
Consider how you are going to keep things watered – a drip irrigation system can help ensure that your crops receive the water needed (even when you are on vacation)
Planting Time:
If you haven't earlier, work up your gardening plan, for what goes where – install the necessary trellises or arbors before you start planting
Watch out for frost & hard freeze warnings – make sure you cover any plants, shrubs, newly planted seeds or crops that may be damaged & cut back any frost damaged ones
Plant your seeds & or transplant your seedlings you started
For new seeds & transplanted trees, make sure you water them adequately to ensure they take. After they do take go back to a regular schedule where you do occasional deep watering's.
Running out of room to plant, consider going up – you can plant and grow squash, melons, peas & cucumbers to grow up instead of spreading out. As for the squash plants and melons, gravity will always win unless you add a ledge for support. One popular method is to use old nylons tied to the trellis for support instead of a ledge.
Summertime:
Besides the keeping things watered, the gardens free of weeds and insects the summer time is time to let nature do its job and possibly even start harvesting some of the results.
Depending on your area you maybe also looking at 3 different plantings so make sure you refer to your schedule & it take into account hard dates & timelines

For example: Pumpkins take anywhere from 100 to 140 days to mature – if you wait to July 1st then Halloween is only 122 days away which puts you in the 50% chance that your pumpkins won't be ready

Bugs – consider companion planting instead of sprays or using other non-toxic means of controlling them. Also make sure you remove dead leaves & items from the beds
Watering & Weeds – once the plants start taking hold place a bunch of mulch around them to not only hold water in but also to help prevent weeds from growing
Keep your tools clean – make sure you spray them off after using them – not only will this help them last longer but also prevent spreading weeds
Harvest Time:
First off congrats & may your harvest be bountiful
For left over cornstalks, plant material, etc… pull promptly & add to your compost pile. If you can shred them down it will help aid in the process
Getting ready for winter:
Just like your lawn equipment, now is a good time to clean & oil your tools – one trick is to have a 5 gallon bucket with playground sand / or pea gravel with oil in it (left over from a fryer?) and push them in & out a few times.
Plant a cover crop, place landscape fabric, or add mulch to the top of the garden beds
Consider bringing your fresh herbs inside and placing them by a sunny window