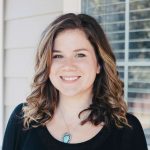 This week we have a guest piece from Bryn Huntpalmer who lives in Austin, Texas where she currently works as editor-in-chief of Modernize.com. Their goal is to empower homeowners with expert guidance and educational tools that they need to take on big home projects with confidence. So with a quick word of thanks and no further ado:
How to Choose the Best Windows for Your Home
Though windows can completely change how a home looks and feels, they aren't usually what first grabs our attention. Yet once you glance past the paint color and materials a home is made of, the style and size of the windows becomes glaringly important. Of course, when choosing windows, homeowners want to keep more than just looks in mind. At Modernize, we take notice of efficiency and effectiveness as well as style. Here are some attributes to keep in mind when choosing windows for your home.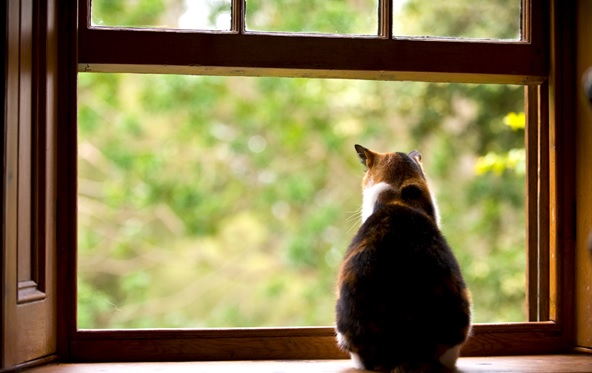 Wait, Do You Love What You Have?
If you're remodeling an older home, completely replacing the windows isn't necessarily the most environmentally conscious or attractive choice. Many homes gain their personality from the original windows, and some cities have laws to encourage homeowners to keep their historical windows. The solution in this case may be to add caulking, weather-stripping or screens/storm windows.
Get to Know Your Materials
If existing windows pose a safety threat or appear beyond saving, it's time to learn about new materials, starting with the frame. Vinyl window frames can provide a tight seal for a relatively low cost. Wood is a respectable choice, as it transfers less heat or cold to the inside of the home. Though in areas prone to humidity, rot can occur. Wood-clad frames pose less of a deterioration threat since they are covered in a vinyl or aluminum exterior. Composite frames look like wood, but the use of resin eliminates the threat of rot. Lastly, if you're in a high wind area or might be impacted by a hurricane, aluminum is a strong choice to battle storms.

HTRC note(s): Don't like vinyl & not sure of wood – you might want to check out fiberglass. Unlike vinyl which expands & contracts quite a lot, fiberglass doesn't & is essentially the most durable option. That is one reason why Marvin Windows doesn't even offer a vinyl option and is many professionals first choice generally followed up by Pella or Anderson. Trust me they are all great windows, what really matters is how they are installed.

Be wary of "aluminum" only & vinyl wrapped wood combinations. First, unless you live on the coast of Florida or the Gulf of Mexico you will end up with condensation issues (and even then you still might). As for vinyl wrapped wood – stay far away, the materials expand & contract differently which can result in big issues. Speaking of being forewarned, check out manufacturers warranties on finishes especially on vinyl, fiberglass or other composites.
Styles of windows include casement, awning, hopper, fixed, sliding, single and double-hung, each of which differ in appearance and usefulness. Fixed windows can't be opened, like many hotel-room windows. If you're looking for ventilation, these three windows are a more airtight choice than typical sliding windows:
Casement windows, which crank open from the sides
Awning windows, which open outward while hinged at the top
Hopper windows, which open inward while hinged at the bottom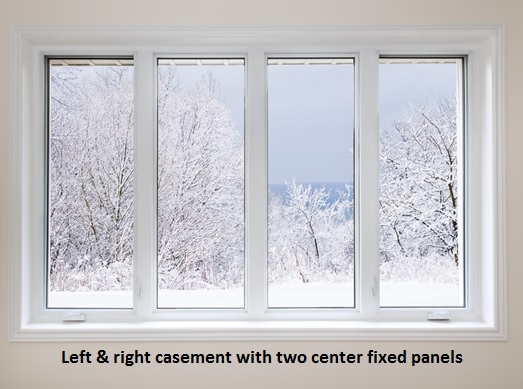 Casement windows often have less air leakage than other styles of windows since they have a single sash that hinges out. Sashes are the movable parts of the window. It's worth noting that since these windows have panes that open outwards, they're not desirable for areas where you would have furniture or foot traffic outside.
Awning windows are a type of casement since they open outwards. Because they open upwards as well, they keep water away from the home. Awnings are normally only preferred when windows are much wider than they are tall, as it would be heavy and awkward to have a tall window crank out and up.
Hopper windows are the opposite of awning since they open at the top and lean into the home at the top. They are particularly a good airtight choice for basement windows.
There's another choice when it comes to windows and that's deciding between sliding style windows which include gliders, (single sash that slides either left or right over another) or single and double-hung type windows (slide up & down). Single-hung windows are cheaper and have less ventilation due to only one sash being movable. Since the top sash does not open, it makes them more difficult to clean, especially when on a second story. Double-hung windows are much easier to clean from inside the home since both sashes can move and tilt.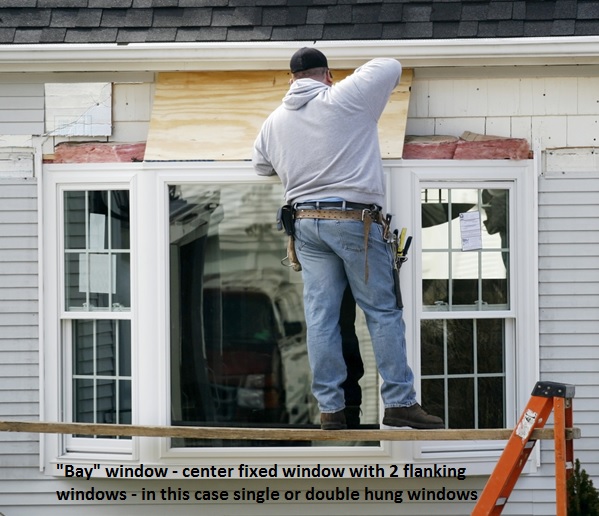 The Eyes of the Home
Windows brighten up homes with wonderful natural light, but the sun's heat isn't always wanted indoors. In order to maintain a cool home in the warm months and a cozy abode in the cold seasons, researching window materials in your area is extremely worthwhile. Checking out the energy performance ratings online is vital, too, right along with making sure the style will create a pleasant environment for you and your family.