Ever wonder why some vinyl siding looks really wavy? Besides the oops I shouldn't have used my grill so close to the siding, one of the biggest issue is shown below…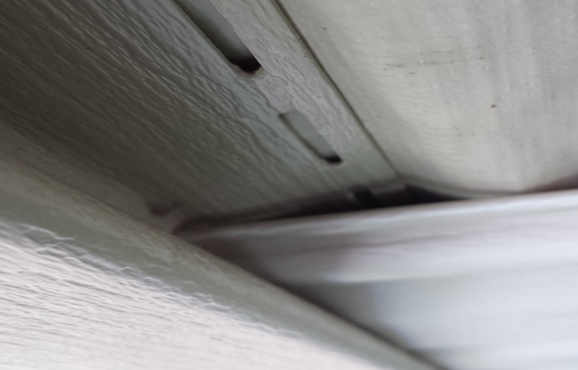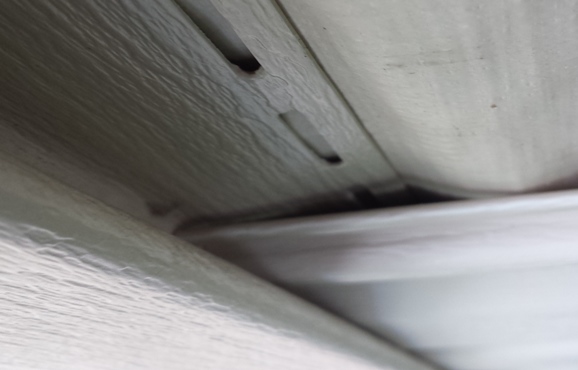 The issue, there is no room for the vinyl to expand so it starts bowing out. Just as a reminder, all materials do expand & contract – the amount depends on the material & temperature / moisture changes. How much of a gap – check with the manufacturer, but as a general rule of thumb is a real warm day there should be a 1/4″ gap while on cold days a 1/2″ gap.
2 Bonus reminders – see the slot below, the nail should be placed in the center of the slot & not driven so hard that the vinyl can't move. Just remember vinyl siding is designed to float because it expands & contracts a lot.