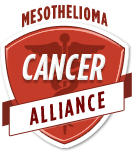 For this weeks Safety Sunday, we turn to Charles MacGregor, who is a health advocate that specializes in mesothelioma with the Mesothelioma Cancer Alliance, a rare disease affecting 3,000 people in the U.S. each year. He works to spread awareness about the disease and push for an asbestos ban in the United States. This will actually be their second post, while the first focused mostly on DIY / homeowner projects, this one focuses more on the trade professionals and some of the general OSHA requirements.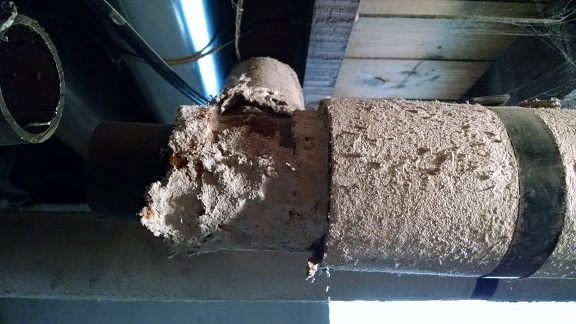 When it comes to renovation projects, homeowners are usually pretty particular about what they want and how they want it done. Whether it's opening up a previously closed off space to allow more flow from room to room or enhancing the look of a bedroom to create the luxurious and grand space they've always wanted, carpenters and contractors alike need to be ready to make those dreams come true.
But when a team is working on older homes where lead paint or asbestos might be lurking, what safety measures do employers need to have in place to protect workers and others from accidental exposure to dust, chemicals and other substances? Employers have an obligation to make sure their employees are working in a safe space. That includes the possibility of coming into contact with products containing materials long out of use or have become heavily regulated since the home was built or last renovated.
Both the Occupational Safety and Health Administration and the Environmental Protection Agency suggest there is no safe amount of asbestos exposure, though OSHA suggests the Permissible Exposure Limit for asbestos is 0.1 fiber per cubic centimeter of air as an eight-hour time weighted average. Asbestos, a mineral once used in everything from pipe and duct insulation and floor tiles to tar paper and even siding, (list of items) has been heavily regulated since Congress passed the Toxic Substances Control Act in 1976. Today, newly-manufactured products are only allowed to contain up to one percent asbestos but older homes are still at risk of containing products with much higher concentrations. If those asbestos-containing materials become damaged and crumble, which causes asbestos fibers to become airborne, the risk to employees working with or removing those items rises.
When working in areas where asbestos is known to be, the National Institute for Occupational Safety and Health, or NIOSH, recommends taking several precautions to limit exposure and maintain a healthy work environment. When working around asbestos, employees are encouraged to wear proper respiratory equipment, in most cases a full-face respirator with an N100, R100 or P100 filter and protective clothing, including coveralls, gloves, and feet and head coverings. If you're doing your own laundry, be aware that when preparing to move clothes out of a changing room to launder them, they should be kept in impermeable and sealed containers that have been marked to prevent tampering or possible accidental exposure.
Proper protection is necessary when working around asbestos because once inhaled or ingested the mineral can remain latent in your lungs for 10-50 years before any symptoms develop. In most cases, workers may have come into contact with the mineral twenty, thirty or even forty years ago without taking the right precautions to mitigate exposure. If those fibers enter into the lungs, they settle at the bottom and could eventually reach the lining of the lungs. Once there, the irritated areas may develop tumors leading to mesothelioma. In rarer cases, fibers will travel through the lymph system to other parts of the body, including the abdomen or heart.
While workers need to stay vigilant when dealing with asbestos-containing materials in homes and businesses, there's a few common sense things employees should try to keep in mind while at the site. First, don't eat, drink or smoke near where you're working. If there are loose fibers floating around in the air you risk letting them in. Make sure to wash your hands and face to remove dust and prevent exposure through ingestion. You also shouldn't use power tools around asbestos or try to cut or break the products, because you could accidentally generate a lot of dust. Lastly, it should probably go without saying, but do not drop or throw asbestos sheets. Try to lay them flat and in whole pieces if you can.
To reduce exposure, there are plenty of measures construction workers and renovators can take to help prevent asbestos fibers from becoming airborne. For example, make sure the product is wet when removing or working with asbestos. Wet asbestos-containing materials pose a lower risk of creating dust. In addition, construction workers should never attempt to sand a floor that contains asbestos because it poses a major dust hazard. They should instead find a way to remove the flooring with as little disruption of the product as possible. Anything removed from a home or building needs to be put into an airtight container with a warning sign to prevent exposing others to the asbestos inside.
Even with a wide range of precautions and general safety measures in place, there are still cases where a worker is accidentally exposed to asbestos dust. In cases like that, employers do have certain responsibilities to protect the health and well being of employees who may have been overexposed while performing their day-to-day work. Any employees exposed to asbestos higher than the permissible exposure limit must be included in a medical surveillance program under the supervision of a doctor. Any examinations or procedures that might be needed should be offered at no cost to the employee. Whenever any employee has been overexposed to the mineral, employers should also try to mitigate or eliminate additional exposure to reduce the chances of long-term damage taking place.
The important thing to remember is despite what some might believe, asbestos is still a real issue and may be lurking almost anywhere in a house, whether it's the siding on the outside or insulation on the inside. From floor to ceiling and wall to wall, all of the asbestos-containing products workers might come across on a daily basis are a reminder of the once massive role the substance played in our lives. Although asbestos can still be found in very small amounts in a variety of products today, they're heavily regulated by the EPA. Regardless of the amount, it's fair to say that safety is paramount; not only for you but for those around you as well.