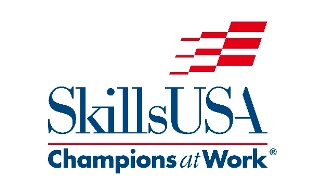 This marks my 5th year attending the SkillsUSA National Championships and once again I have been blown away by not only the talent of some of these up & coming tradesmen & women but how well they act and carry themselves. Just think, out of the 6000+ competitors I would estimate that over 2/3rd's of them are high school students.
While the bulk of my time is spent on the TeamWorks event (just 1 out of the 100 taking place), I do make sometime to get out & see some of the other competitions being held. With that here are the pictures that came out (yeah I need a new phone or real camera…)
Custom Welding & Design:
Here are 11 that really caught my eye in no particular order & yes some of these were done by high school students… (if you see a 100 number that is High School while a 500 number is Secondary Trade School)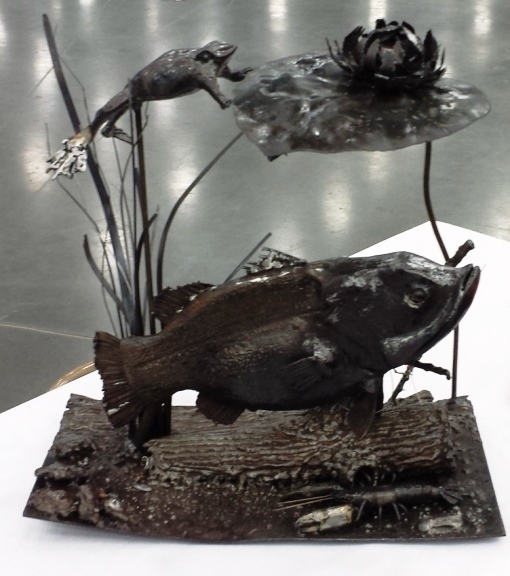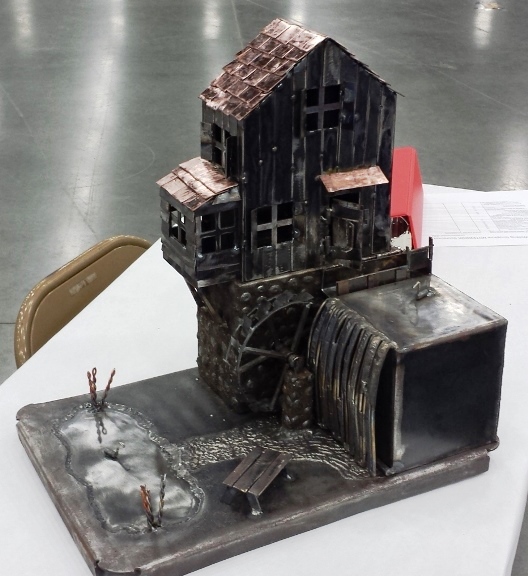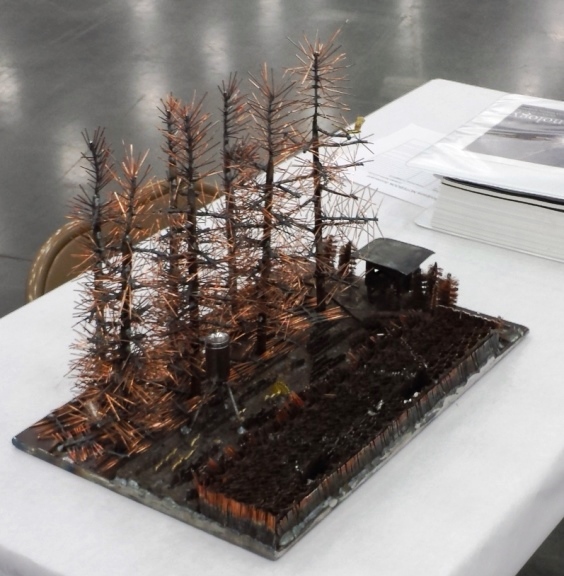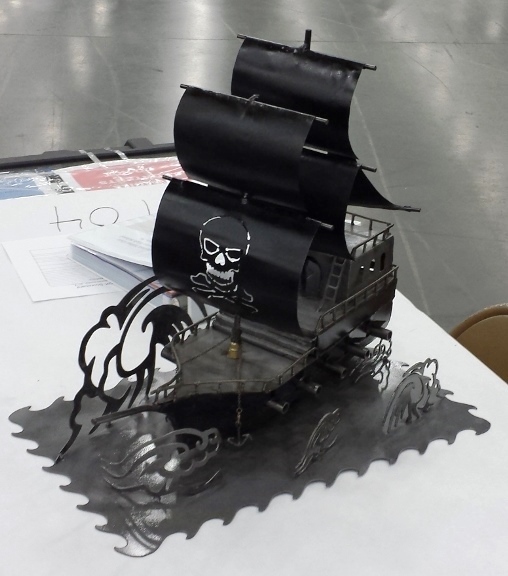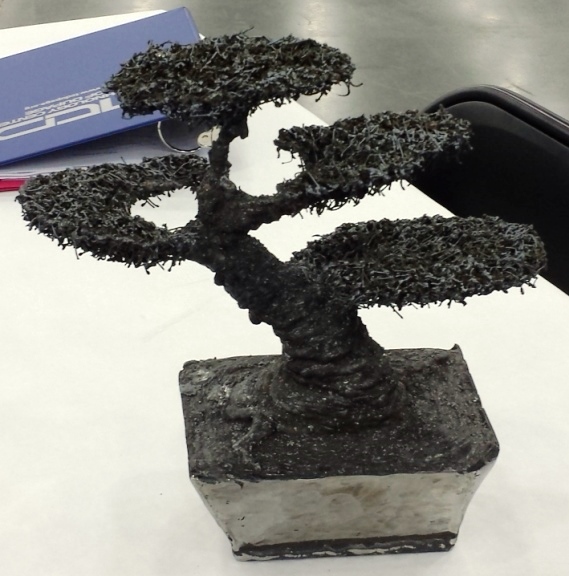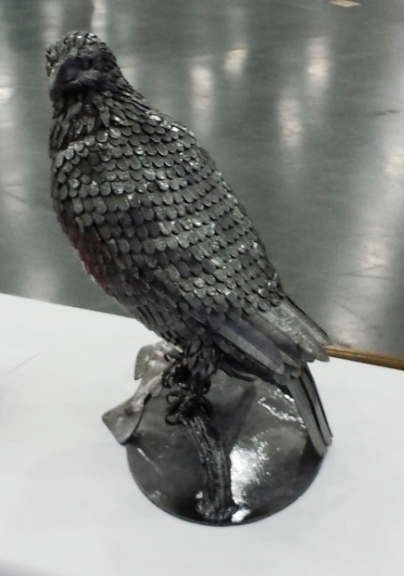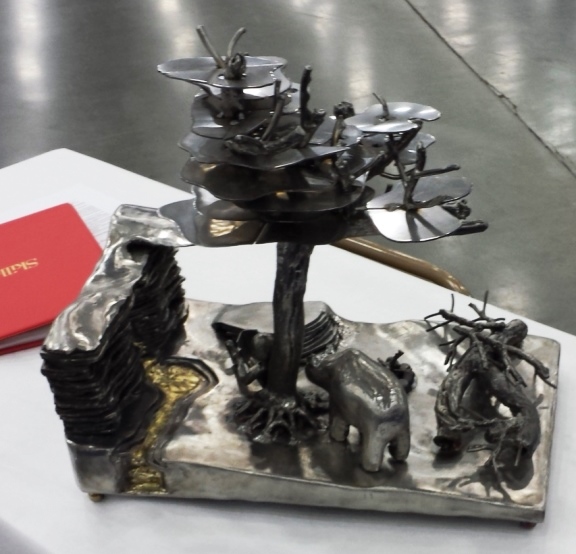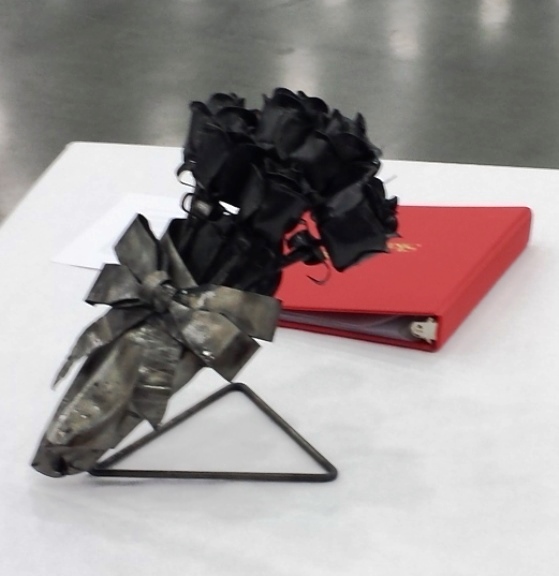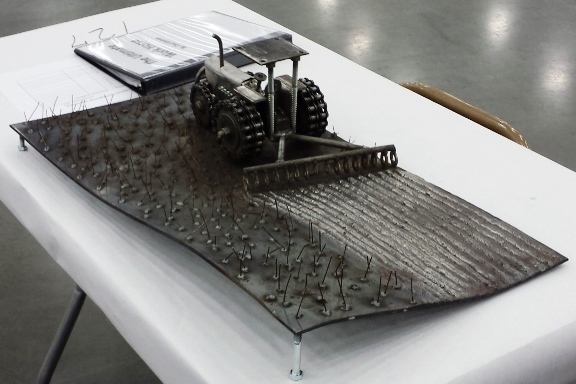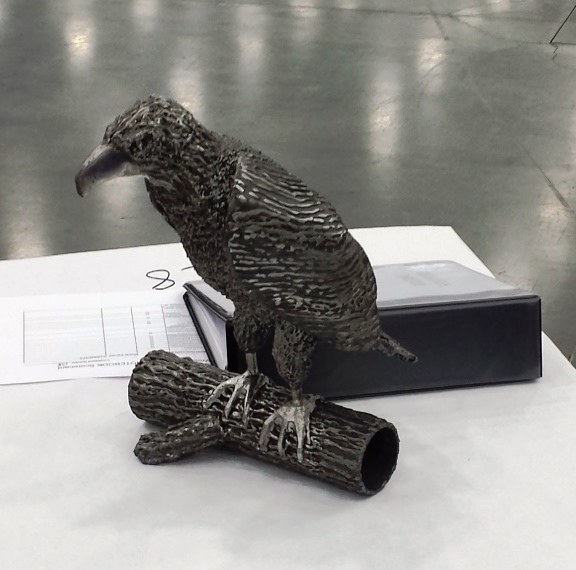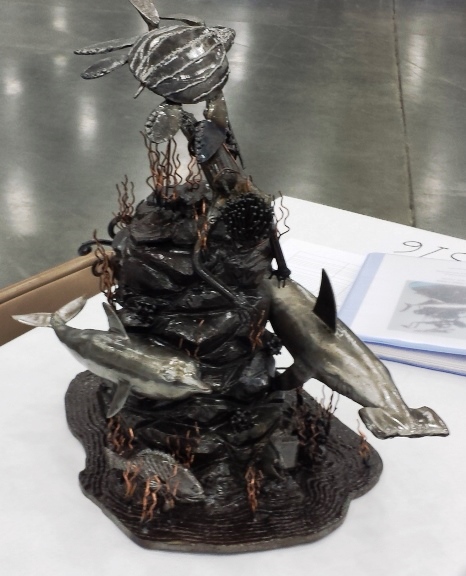 Robots, Food, CSI &…
This is a snapshot as they were still getting setup – to think that this is maybe 10% of the arena… They have the arena split off into areas, for example this one is more set for more office setting type of jobs.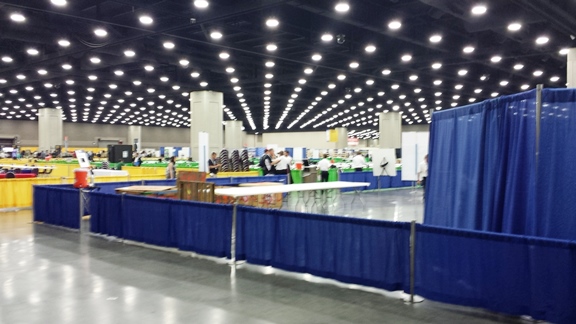 For example – Architectural Drafting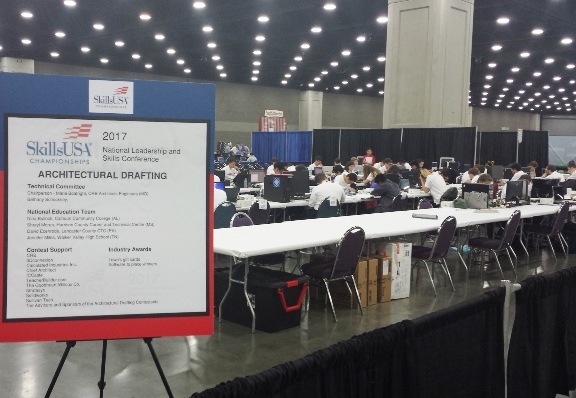 Want to play a game? Yeah you have a chance here as that is a competition – Game Design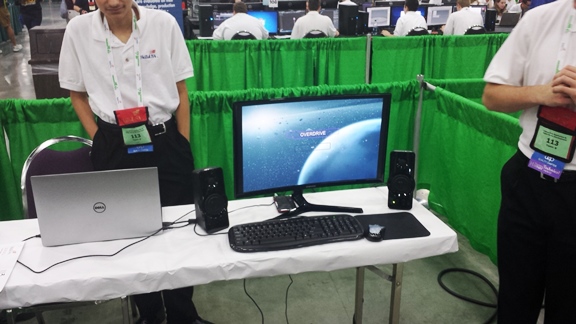 IT Communications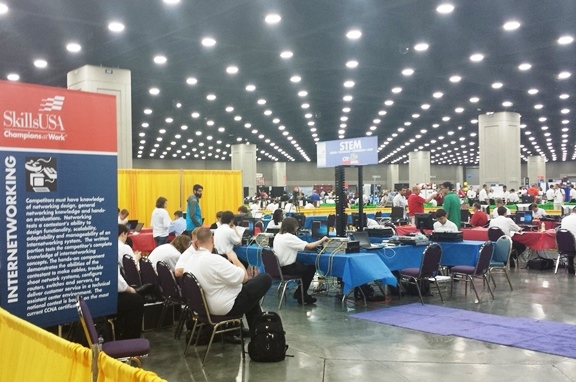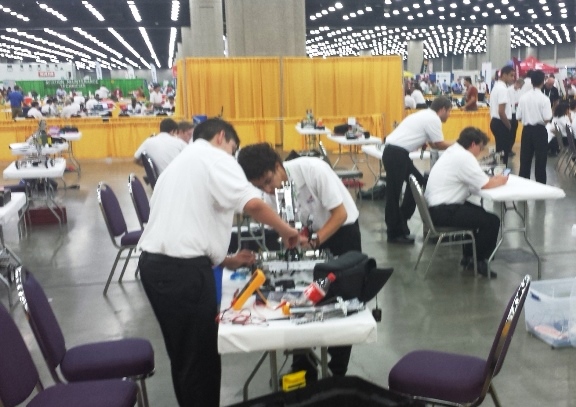 Above you can see some students working on a robot they designed to help complete the challenge below – they all start off with the same amount of material, it is just how they not only build & program it, but how well it really works…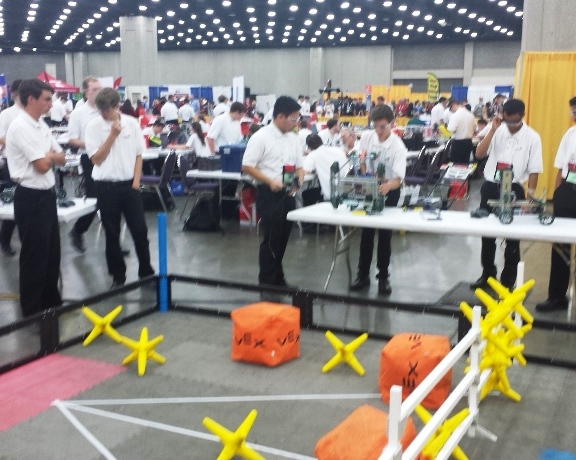 Speaking of programming…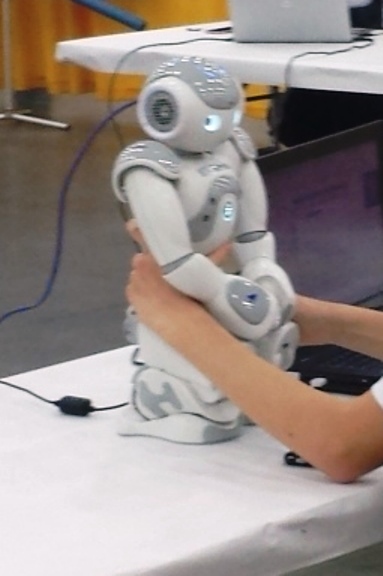 Ok they can definitely take better pictures than me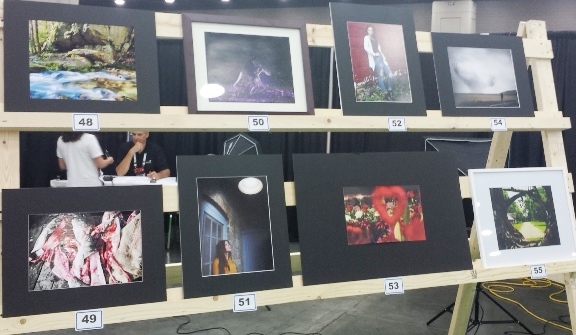 Motor Control Programming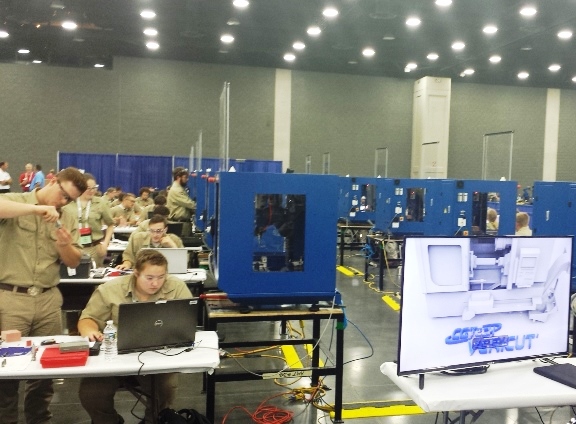 Culinary Arts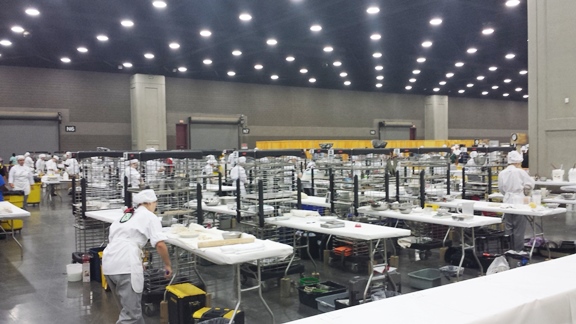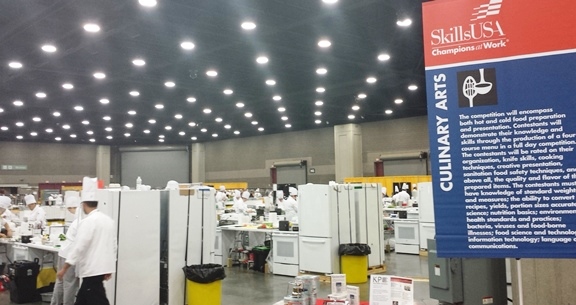 & yes folks, even Crime Scene Investigation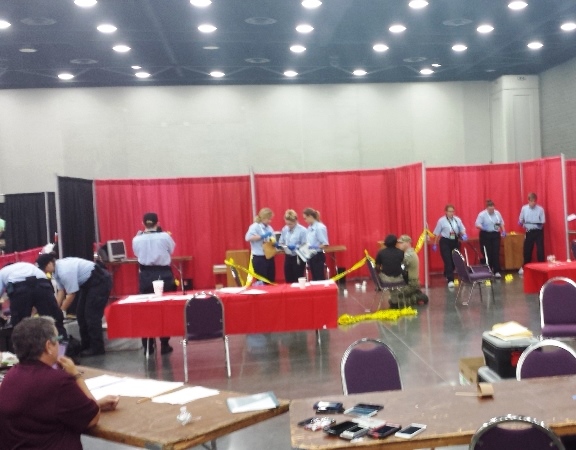 Mechanical / Repair:
Unless you hang out at biker bars, you probably will not see so many Harley's in one place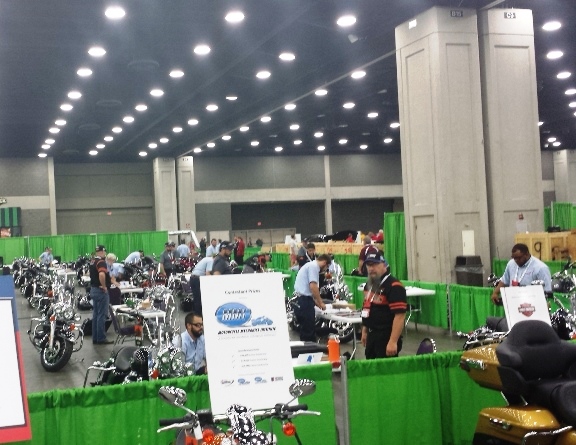 Boats…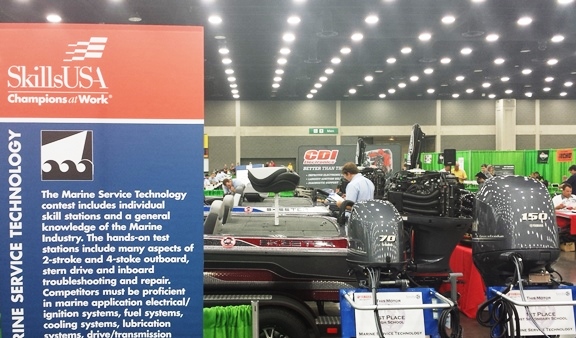 Diesel – from Construction equipment to the big rigs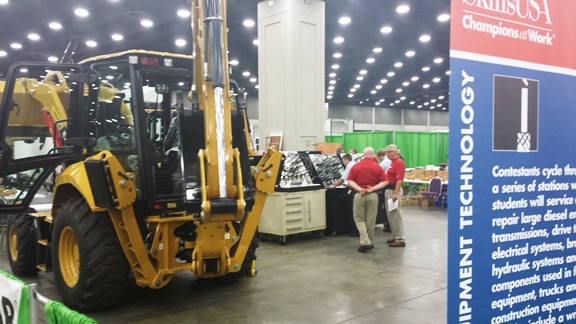 Planes…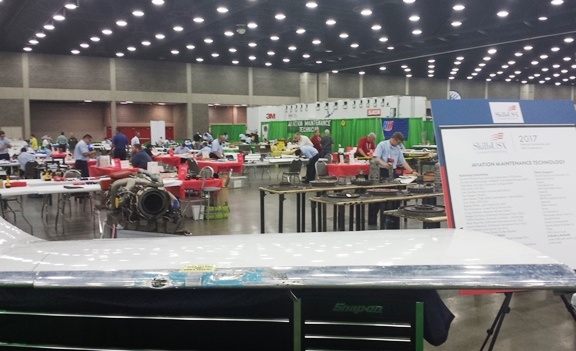 Auto Body & Mechanics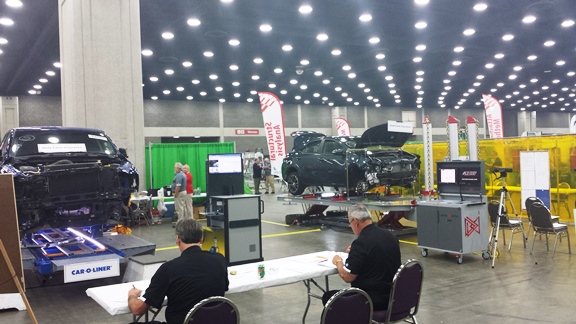 & even HVAC, Appliance Repair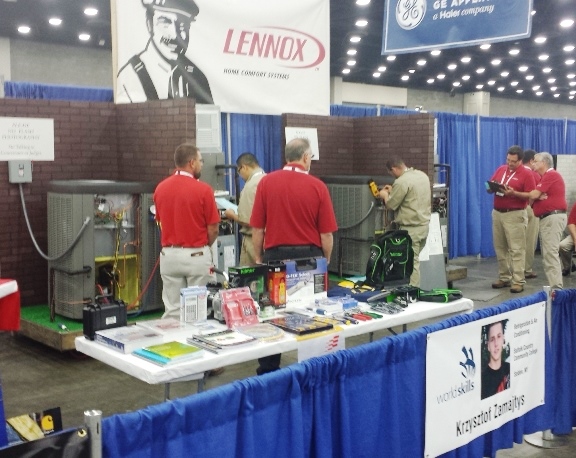 Building Related:
The next few are easier to catch as they are in the same hall as us (West) though I am still not sure what the Sheet Metal Fabrication area was building…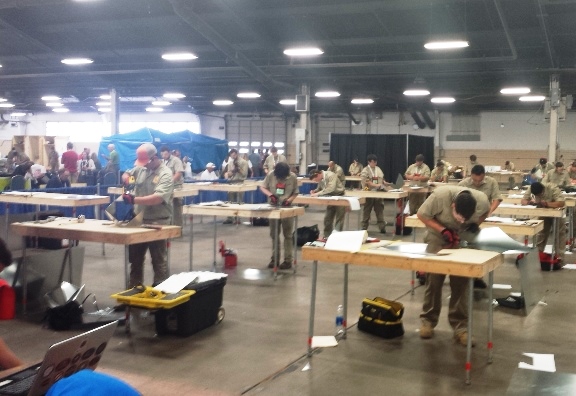 Plumbing in progress & finished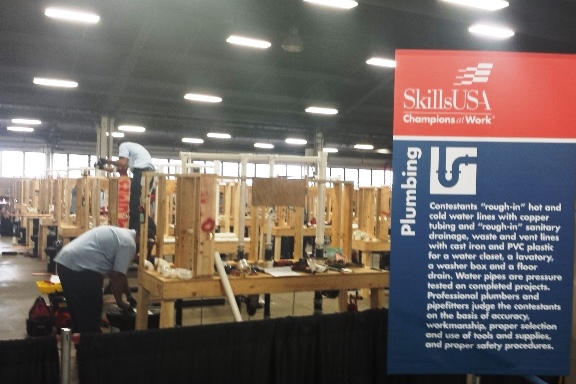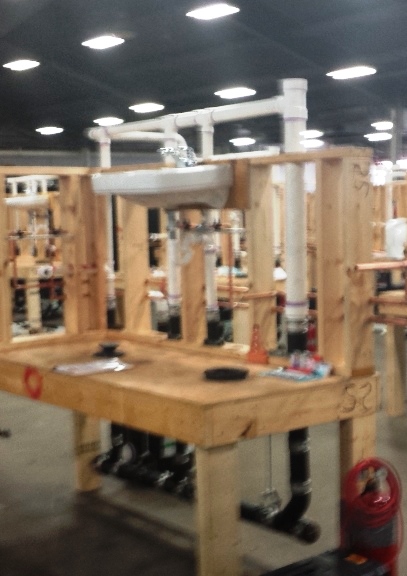 The Mason's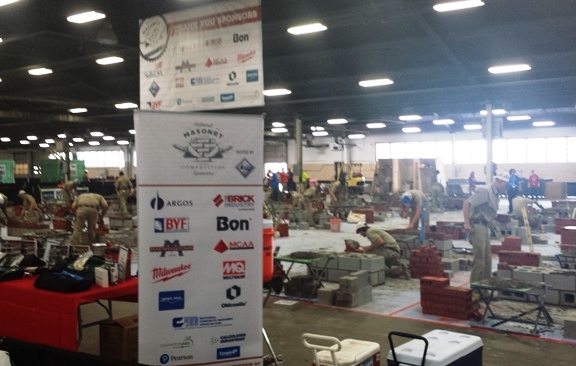 Speaking of "masons" This gentlemen was selected for the 2017 Skills World team & he completed this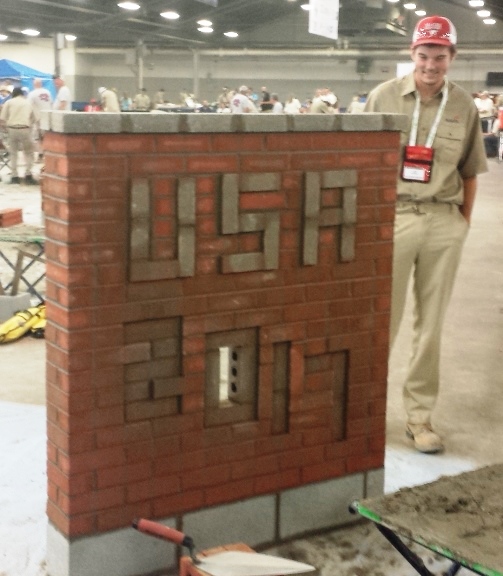 Electrical wiring – Ready to go, in progress & finished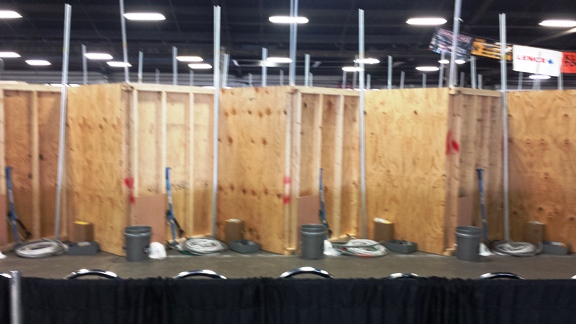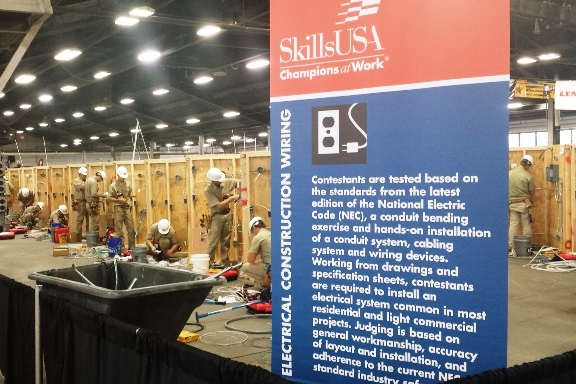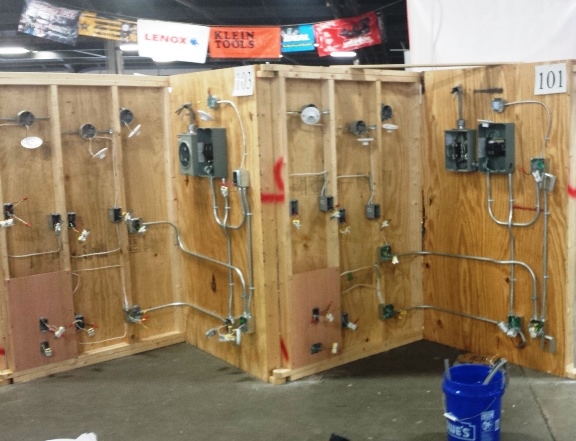 Carpentry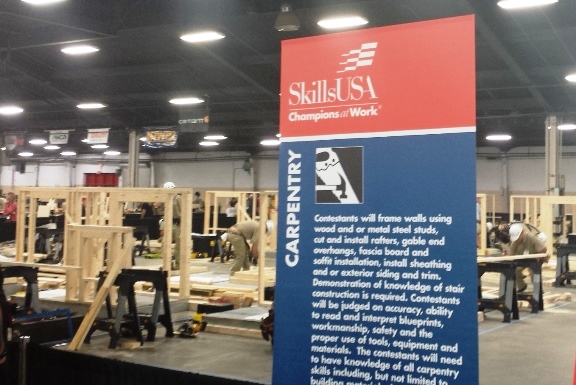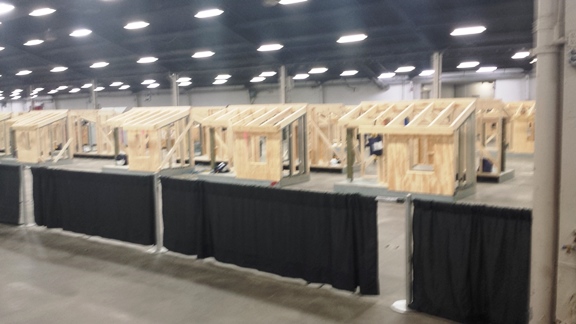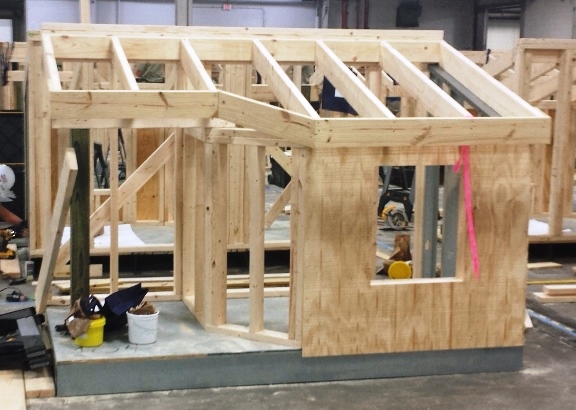 Cabinet Making; stocked, in progress & some final shots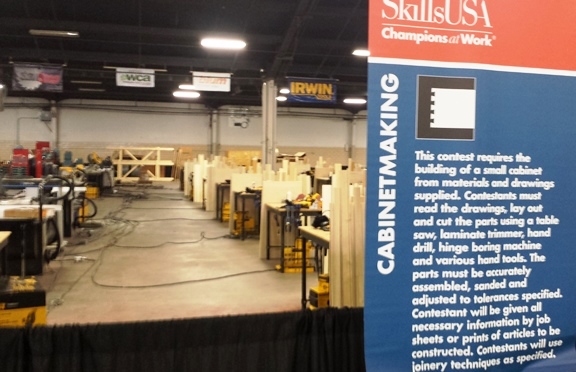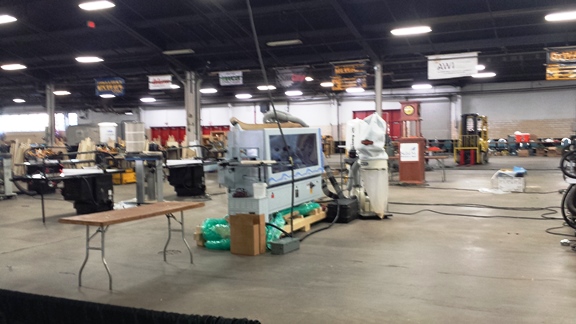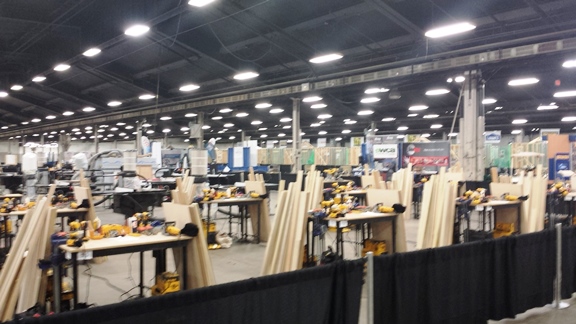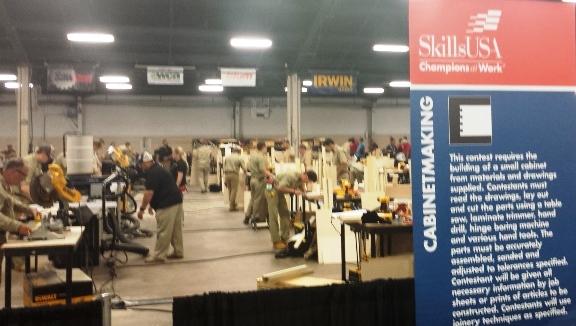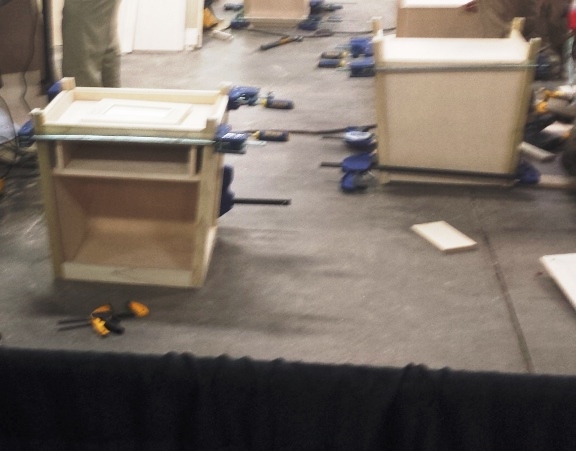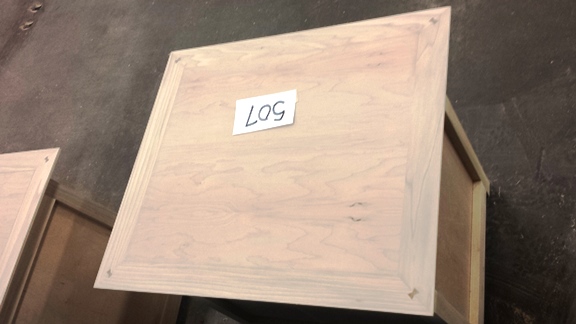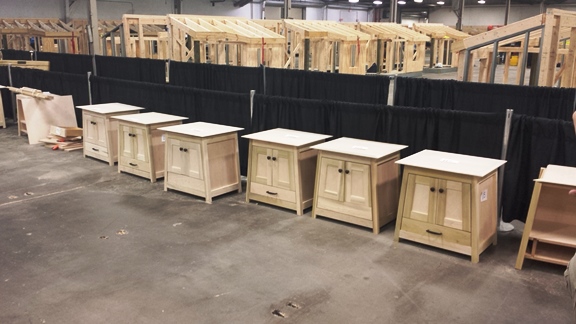 Misc:
The Army is always good at drawing people in though this year I got to say the Coast Guard with their VR goggles was giving them a run for there money…