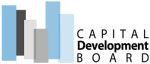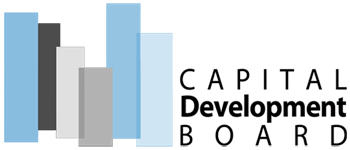 Updated: As we have been covering, the State of Illinois is under the clock to adopt the latest Energy Code (2018 IECC) per the EEB Act (The Full Timeline). At this point in time, the sub-committee's should have reviewed & voted on all the proposed changes as the next step is the full council votes on the approved amendments & submits it to the CDB. Since the Pre-Commentary meeting the Residential & Commercial Sub-Committee's have met twice each with completely different results. 
Quick note: the pages listed are based on the proposed changes document above while any submitted "revisions" are linked to directly.
Residential:
The residential group met twice on April 11th & April 26th where they completed all the tasks. Almost all the 2015 Amendments (4′ high insulation for basements) were accepted (or slightly tweaked) with two noticeable changes. The first is that the ERI path is no longer an optional do we want to accept them or not for the building departments, they must accept them now. The second one is dealing with the allowable ACH limit which is listed below.
R01 – R402/5: Roof Covering Replacement (p. 21)
Passed (April 11th): This allows one to "peel off" a flat roofs membrane over insulation & replace with another membrane without having to add insulation.
R02a, b, c, d – R402.4.1.2: Change ACH limit to 2 (p. 23 – 30)
Failed (April 11th): This was a PHIUS proposal (submitted 4 times) to drop the Illinois 2015 limit of 5 ACH & even the 2018 "code" limit from 3 ACH down to 2 ACH. This was discussed quite heavily on the 11th & needless to say this didn't fly but due to the comments was placed on hold till the 26th.
Modified R02 – Change ACH Limit to 4
Passed (April 26th): Many of the council wanted to tighten things up but were afraid that tightening things up to far would not accomplish the goal of increased enforcement, etc… So by utilizing R02 they agreed on dropping the allowed ACH limit from 5 to 4.
R03 – R303.3: Third Party Duct Testing (p. 31)
Passed (April 11th): This adds language similar to the Air Leakage test allowing a Building Inspector to mandate that the ducts are tested by an independent third party (i.e. not the installer.) Technically they could have before but this makes it a lot clearer.
R04 – R202: Change Lamp Efficacy to 65/55 (p. 33)
Passed (April 11th): This simplified the code tables & tightened things up which really has no impact on how one builds now as these fixtures are so readily available
R05 – R402.4.1.2: Standard Air Leakage Test Exception (p. 35)
Passed (April 26th): This was an exception for "townhomes" allowing for sampling and to base the test on enclosure area (instead of volume) assuming one is testing units individually (i.e. no guarded testing where unit to each side is also (de)pressurized). This was passed at .25 cubic foot per square foot.
Commercial:
The commercial group also has met twice: April 16th & May 15th. The amount of items approved is 0 while 2 items were theoretically disproved though those were wrapped into item C01 & C04 which have been revised once & are undergoing another set of revisions. Items not discussed – 5 not including any prior approved amendments…
C01 – 04: The Roofers amendments
C02 & 03 have been stricken & are now wrapped up into C01 & 04 as mentioned above. This is essentially the same as R01 above & while it breezed through residential it is in for a tough fight with a slim chance of passing here but they are giving it every chance.
As an editorial note, it needs to fail & the Residential one will hopefully not be approved by the whole committee. Why, well essentially it is a very bad practice which isn't even allowed by the IBC. Why does one decide to "peel off" a membrane & replace it with another – because there was a big failure which guess what, has soaked the insulation below & possibly started rotting the sheathing. The IBC requires one to strip everything down to the sheathing not just ignore & cover over.
Update: Believe it or not but it did pass after accusations about improper meetings – we shall see what happens when this goes to the full board
Still to be covered: (Covered June 20)
C05: C405.1 – Change Lamp Efficacy to 65/55 (p. 11) Passed – this passed even after said accuser above said that this would allow for people to cherry pick between the IECC & ASHRAE which was blatantly wrong
C06 Rev: C402.4 Table – Tightening up Building Fenestration Failed
C07: C404.2.2 – High input domestic water heating systems (p. 15) Failed
C08: C405.2.1  – Occupant sensor controls (p. 17) Withdrawn
C09 Rev: C405.2.1.4 – Occupant sensor control function for egress illumination Failed
What's Next:
For the Residential committee, the next step is the full council while commercial has to meet at least once more. As soon as they are done the council meets at least once if not a few times to see if they accept all the recommendations and forward it on to JCAR by the end of August. As you may recall there was a big fight the last go-around over the ERI which led to an overturn of the committees recommendation so just because something passed or didn't the issue is still not closed. For more on the process & deadlines: The Full Timeline