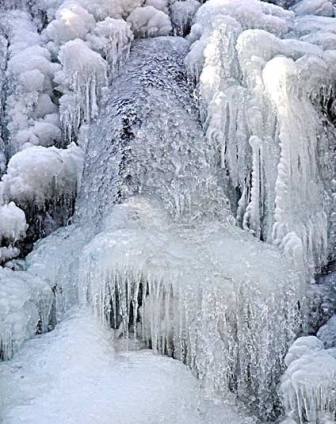 There is nothing like adding together some colder than normal weather & wind to see just how well designed your home or a building is. With all the news coverage leading up to this last polar vortex you would have thought we were going to see ships outside our front doors like in the movie "The Day After Tomorrow" depicted. Fortunately for all it wasn't that bad, (not even close) and while most organizations did put out some good advice, others….
All things are relative:
-22, hah that is nothing… I will give some that, but for this area it set a record by more than 5 degrees (12 degrees below "design" temperature) & that is generally when one starts seeing issues pop up. When I wrote about preventing frozen pipes I lived in an area that was panicking because they were going to be at 0 for two days with some areas possibly dropping into the negative numbers. Why the difference – different climate zones, insulation levels & how houses are built.

Monday Musings is a new series based loosely off of on my friends Christopher Hill's Friday "guest" Musings & also M. Stewart Jr's Planting Acorns. This will be more editorial / opinion based pieces as compared to our normal resource based articles but most will still be packed with useful tidbits… I hope you enjoy & feel free to add your thoughts in the comment section below – Thx Sean
The Bad:
Yep if you were affected it was bad & many insurance companies did activate their "CAT" teams to help with the losses coming in. How bad, well from two of the larger companies out there they each added 7 individuals to help out in the Chicagoland market & most are already catching up. As for getting the repairs completed – many I hear from are looking at a month to two out to start work. With that, make sure you review your policy & have a legitimate "rebuild" cost listed for insurance (not what you owe), code upgrades & other applicable items you need listed on your policy (sumps are a big exclusion along with low limits if it goes).
Don't Blindly follow all advice:
While most people know about just because you saw it on the internet… Well the same applies to TV as one purported to "close off rooms to help keep you warmer & save tons of money"… The reality is this is a very bad idea, especially if you don't consider where water / sprinkler pipes might be. I saw plenty of homes where the pipes were in "conditioned space" & yet froze like last weeks Wacky Wednesday. Now if you were to lose all power then you might need to go into Shelter in Place mode if you can't go elsewhere.
The thing to remember is that there are two issues at play & you need to solve one or both of them – to much heat loss & not enough coming into replace it. Short term fixes may include just applying tape around doors, using door snakes (roll up a blanket & put it at base of door), placing plastic over the windows, or simply using a space heater (not a vent less one though).
Your smart thermostat needs to play dumb:
When temps do drop so low, forget about trying to save a few bucks, you will burn through that savings & more with your deductible – set your heat to 70 or better & leave it there until the temps get back to normal. For those that have a NEST which has no "hold feature" you can do it by changing your schedule & then turning the home away OFF.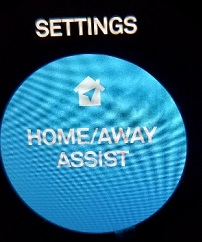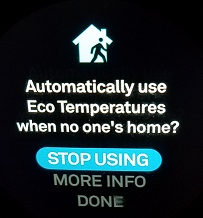 All Air Leaks Matter:
One of my favorite sayings is not all air leaks are as important – don't worry about XYZ & just focus on… As many of us are fond of pointing out, those nice little lines one draws on a paper, tend to be thrown out the window in the real world, so just remember where you had issues so you can get them fixed before next year.
There is no magic bullet for extremes:
I was reading another "lessons learned" and the whole thing essentially was a puff piece dedicated to hey we all need to go to Passive House & we wouldn't need to worry about… I hate to say it but if said house looses power it is going to have issues also, it just might take another hour before things start going downhill though it makes it easier to shelter in place. A lot comes down to good design & proper implementation which anyone can do & even retrofit into older homes.