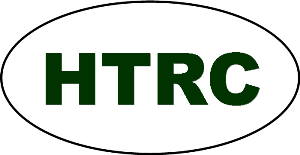 At the HTRC, we have always been glad to accept guest posts & even recommended to some considering their own blogs to send one our way to see how it does for then. With that we are very picky about the articles we publish as the primary purpose of this site is to be a resource for Homeowner's & those in the Trades and not just some quick & simple SEO link. The only exception to this is if you have a great picture for our Wacky / Wow / Wordless Wednesday series as we will post your unique find or craftsmanship with a link back to your company or site. Back to the articles, if you think you got what it takes…
What can I write about?
Really, I can't answer that as I don't know what you are passionate about or really knowledgeable on. Fortunately we have a wide range of topics we do cover as long as it remotely focuses on homeowners, the trades, safety, regulations, small business, or even energy efficiency. We strive to offer unique perspectives but the information presented has to be accurate.
The Rules:
Really there are not to many;
It has to be accurate & it has to fit the site
No third party pictures from Houzz, Stock Photo, from someone else's site, etc… It must be one taken either by you or released by your company for use. Please see #4 & Links
Original content: if you have one you think is worthy of a repost we will be glad to look at it & consider it but we need to know up front
No plagiarism or stealing others content: Not only will we remove it immediately after being contacted, but any possible legal issues will fall on you
A bio is required as we will not publish your material without one
Links:
Links are always welcome in the article if they point to a relative post &/or one to your company or one you physically work for. Sorry we will not include links to 3rd party which pays you for links, nor do we accept payment to have a piece posted.
Length:
Generally we are looking for pieces that are at a minimum of 500 words with most averaging a 1000. The only exception is for the Wordless Wednesday pieces.
To Submit:
To submit an article idea or picture, please use the contact form which should include a brief description & we will reply to you via email. Good luck & we hope to hear from you