April 22nd 2010 the EPA started enforcing a new lead paint regulation commonly referred to as the "RRP" (Renovations, Repairs, & Painting) or in legal speak 40 CFR §§ 745. This affects anyone owning, living in, or working on any pre-1978 "target housing" that may contain lead.
I can't state this enough: You are responsible for knowing what the actual regulation states and following it. Be careful following others advice, or relying on information found elsewhere (yes even on the EPA's site or this one) as it can be wrong or outdated. Relying on bad or outdated advice will not give you any protection if you are brought in for a hearing.
Responsible Agencies & Contact Information
Currently 12 states have taken over the handling of the RRP (in red) while the remaining states & territories are overseen by the 10 regional offices of the EPA. One can contact the National Lead Information Center directly at 1 (800) 424-LEAD [5323] or the appropriate office.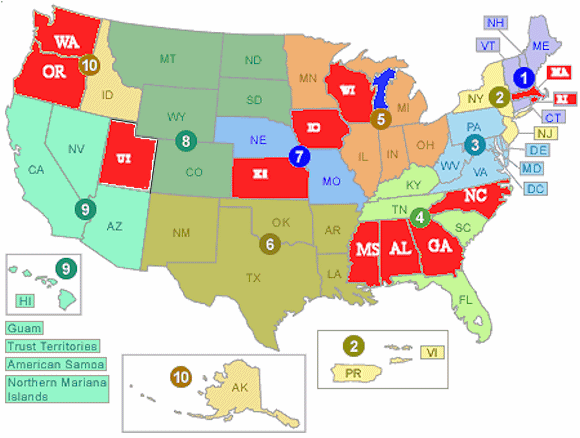 Articles & FAQ's on EPA's RRP:
The Penalties & Fines Portion:
Adding to the mix- OSHA & the LSHR:
All articles, history & commentary: