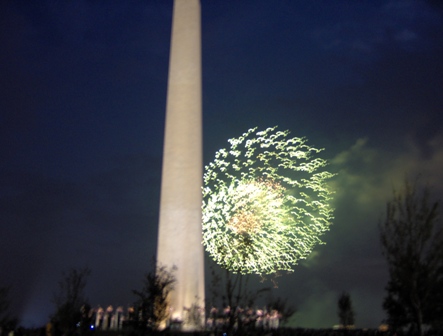 On September 5, 1882, some 10,000 workers assembled in New York City to participate in America's first Labor Day parade. Originally, it was viewed by many not only as a means to celebrate their accomplishments, but also as a day to air their grievances, discuss strategies for securing not only better but also safer working conditions for everyone.
Fast forward, a hundred plus years and many simply see Labor Day as the end of summer and the start of football season. If you polled most people that are not going into work or vegging out, you would find many enjoying a family picnic, going boating, or working around the house.
Picnic Safety
Nothing beats a nice BBQ with some potato salad and all the other fixings that go with it. Unfortunately, it seems like every year we hear of at least one of our friends or someone that we work with gets food poisoning. It is mostly avoidable if we follow a few common sense precautions:
Defrost & marinate meats in the refrigerator – not the counter
Potato salad & mayonnaise based fixings need to stay & be served cold (below 40 degrees)
Meat products need to be cooked properly (Temperatures range from 140 to 170 degrees) and served hot (above 140)
Keep everything clean, don't use the same plate that you brought the food out on to grill on, to bring it back in
Wash your hands after touching raw proteins – hamburger, chicken, poultry, etc…
Refrigerate leftovers immediately – if it has been left out for more than two hours you should toss it (if above 90 degrees outside, you only have about an hour)
Boating Safety
This weekend most lakes and waterways will be packed, as everyone wants to enjoy one last trip before they pull their boats in for the winter, so please be extra cautious out there.  The US Coast Guard, which has an awesome boat safety class, would like to remind everyone of these simple tips for making this an enjoyable day:
Each year more than 700 Americans die in boating accidents. The primary causes of boating accidents are operator inattention; careless or reckless operation; operator inexperience; operating the vessel at an unsafe speed; and the lack of a proper lookout.
Boat operators, passengers and concerned individuals can make a difference by remembering the following tips:
Wear a life jacket.
Take a boating safety class.
Don't drink and boat.
Check safety equipment, communication equipment and ensure your boat is in good condition.
File a float plan with a friend or relative.
Have complete knowledge of the operation and handling characteristics of your boat.
Maintain a safe speed at all times to avoid collision.
Keep an eye out for changing weather conditions, and act accordingly.
Know and practice the Rules of the Road (Navigation Rules).
Know and obey federal and state regulations and waterway markers.
For more information on safe boating, please visit www.uscgboating.org or www.safeboatingcouncil.org.
Working Safely at Home
In the immortal words of Norm Abrahm
Before we start, let's spend a few minutes and talk about shop safety. Be sure to read, understand and follow all the safety rules that came with your power tools. Knowing how to use your power tools properly will greatly reduce your risk of personal injury. And remember this; there is no more important safety rule than to wear these safety glasses.
For everyone's sake, please be careful using power tools, getting on and off of ladders, and think things through before doing something your not fully sure of.
From all of us here, we hope everyone will have a nice safe Labor Day weekend.