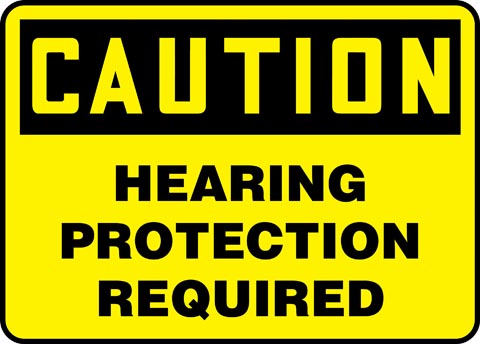 Have you ever heard a slight ringing in your ears, maybe after mowing, shooting, or attending a concert? That is the first sign that you may have damaged your hearing, or are about to – hopefully it is just limited to the ringing sound, and is not permanent. Unfortunately for me, I fall into the latter category, which is one reason I do not like crowded or noisy places – it is nearly impossible for me to hear others with all the background noise.
How loud is too loud:


As you can see by the chart above, noise ranging from 85 to 88 dB (decibels – a measure to rate how "loud" something is) can start causing hearing issues after 8 hours. The catch is that for every 3 dB increase, the amount of time till you may experience is halved – thus @ 88 – 91 it now only takes 4 hours, 91 to 94 only takes 2 hours, etc… Oh and there is one other catch – it is cumulative, so going from a noisy factory, driving home through traffic, and then mowing the grass all adds up.
Some common dB levels around the house:
10 dB Normal breathing
10-20 dB Rustling leaves
20-30 dB Whispering to one another
30-40 dB Stream, Fountain, Babbling Brook
50-65 dB Normal conversation
70-80 dB Household appliances, hairdryers, etc… (Annoying but not theoretically damaging)
85-105 dB Lawnmowers, leaf blowers, gas powered tools
95-105 dB Farm tractor, Snowmobile, Jet Ski
110+ dB Jackhammer, power saw, chain saw
130-140 dB Shooting a Shotgun, Rifle, or Pistol
Protect your hearing: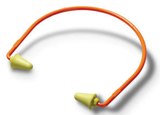 While working with any power tools, nailing, or just mowing the grass you should wear hearing protection. The choices here are endless & range from disposable foam earplugs, to high-end Auto Noise Reducing earmuffs. Currently, I have been using the product shown above which complies with ANSI S3.19-1974. It has a NRR (Noise Reduction Rating) of 28 db, which reduces the 110 dB items down to a safe 82 dB level, and still allows me to hear someone trying to get my attention.
Proper Care & Maintenance:
Wipe earmuffs with a damp cloth after each use, store them in a safe place, and replace cushions when they lose their resilience.
Wash reusable earplugs every day, store them in a clean case, and replace if plugs are hard or discolored.
Wipe canal caps (headband plugs) with a damp cloth after each use, store them in a safe place so the headband will not be bent or twisted, and replace if the band is damaged and/or no longer fits comfortably.
Additional Info & Web Sites
Tool Box Talk by Specific Trade from University of Washington
OSHA Hearing Selector
OSHA Standards 29 CFR 1910.095
NIOSH / CDC Hearing Protection Guide & Resources