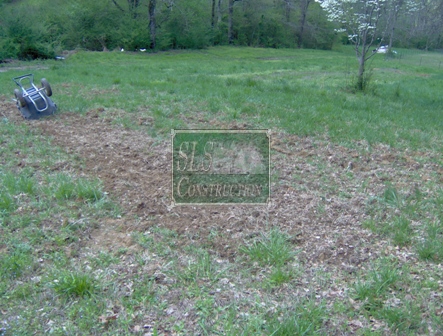 While Punxsutawney Phil may have been wrong about when this winter was supposed to come to an end, for many of us in the south we are starting to see the first signs that it is time to dust off those lawnmowers. For our friends further up north, this next snow storm maybe it & they will need to trade in those snow blowers for leaf blowers & of course the lawnmowers. So with this in mind, here are our top 10 safety reminders to help clear up some of the cobwebs…
Dress for success; by wearing hearing protection & safety glasses.

No matter if you are using a push mower or using a riding one, you should be wearing pants, long sleeved shirt (hey I just said you should be…), gloves, along with real shoes or boots.
Along those lines you should be using sunblock & or wearing a hat

Police the area; It can be amazing the stuff that magically appears after the snow melts &/or gets hidden under thick grass – so a wise individual will walk the area and pick up lose toys, rocks, branches, and wind up the hoses
Practice PMCS; You should always check the lawnmower before starting it – especially after it has sat for a while (For a full list & steps we suggest you check the owner's manual – the better maintained a unit is, the better it cuts & the less chance you will have of something going wrong)

For electric mowers, always check for frayed wires & extension cords
For fully manual ones, do the blades & wheels move freely?
For all mowers, are the safety guards or catchers fully in place? Along with that, are there any loose bolts, or fittings?
Are the air filters clean, & the oil and gas topped off? (refueling should be done outside)
How are the tires or wheels – freely moving, inflated, etc…

Listen to your mother; as in mother nature… It's not wise to mow during bad weather, when the grass is wet, or it is getting dark out.
Remain aware of your surroundings; where kids might be playing or watching, gravel paths, parked or moving vehicles.
If you strike an object, stop & evaluate; Make sure there is no damage to the machine & if there is get it fixed. Also make sure what you hit won't cause issues with kids playing by it later, etc…
Never leave the keys; Make sure you allow the blades to come to a full stop & you either unplug the extension cord or spark plug wire when checking the blades, clearing a jam, etc…
Watch them hills; sometimes a weed eater is best while others can be mowed safely with a little common sense

For riding mowers you should traverse it by going straight up & down it to avoid rollovers
For push mowers you should mow across the face of it so there isn't a chance of slipping under the mower deck
Be careful with zero-turn mowers as it is the rear wheel that allow it to maneuver so well & the front casters are just there to keep the deck from hitting the ground. In a panic or when trying to dodge an item it is easy to react like you would in a car or simply to lose control
Along those lines, be careful around edges where there is a drop off or the edge may crumble with additional weight – best to use a weed eater or smaller mower

Disengage & wait; while it might be easier or quicker to simply raise the deck on a riding mower, you should disengage the blades & wait for them to stop moving before crossing a road or a path.
Let it cool down while you go and grab a drink; whether it is simply to add more fuel, to work on it, to spray it off, or to simply park it for the night it is best to let it cool off first.