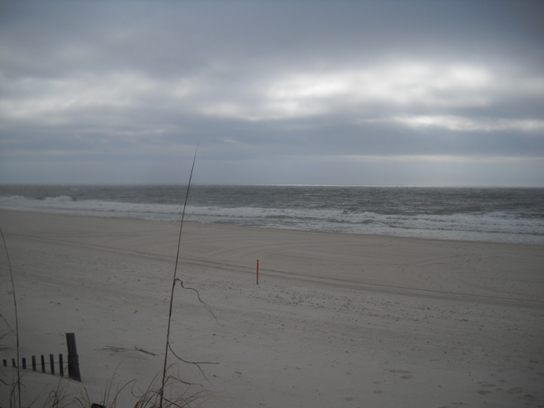 When many people start to look at ways to reducing their water usage (especially for gardening) many look to the sky. They do some quick research, crunch some numbers on how much water they can save based on their roofs and jump in their car (or go online) to go buy a 30 to 50 gallon drum or kit… In some cases they understand that all they will capture is 30 to 50 gallons which is fine with them, while in others they quickly realize that after the first rain storm.
While capturing that little bit of rain for some people is great, when one is considering going off grid & using rain water as a main source of water it isn't. In this article we are going to look at the first two main components in a modern rain water harvesting system. This will also include some sizing guidelines and other considerations that may impact your system. In a later article we will address the remaining components.
Collection Area:
In many cases the collection area is going to be your houses roof and maybe a barn or other structure. While one can collect the rainwater from any type of roof the best roofing materials to consider are coated metal, concrete tile, slate, or rubber. While shingles are great they are composed of granules and asphalt. While the asphalt generally isn't an issue the granules can be so you might consider applying a roof coating over it to lock in those granules and asphalt while at the same time blocking some of that radiant heat from entering your house. Wood roofs can release tannins and other items which can also be hard to filter out of the water.
In some cases one might consider including their driveways, parking areas, and any other hardscape features into the system or even into a separate system. Generally this decision is based on 2 factors; you need more water &/or you might be required to handle any & all storm water runoff so why not put it to good use. Generally the latter item is only a concern for commercial development though it is popping up into the residential arena. One major concern is the dirt's & oils that might be collected which is why many commercial locations filter it & use it for irrigation & toilets only.
Sizing: That's easy right? For every SF of roof & inch of rain, one will get .623 gallons of water – so for a 2000 SF house you should get 1246 gallons. Unfortunately no, as some of that rainwater will be lost due to splash off, evaporation, system design & inefficiencies. I attended a seminar held by USGBC North Alabama where Russ Jackson of Rain Harvest Systems was discussing this & he mentioned using .6 as a multiplier instead. Personally I like that idea though I would say that those with smaller houses or areas you might consider using .55 or .5 as a multiplier instead for usable water. (Yearly average precipitation maps)
The roof size & slope is another important factor to consider as a 2000 SF houses roof isn't just 2000 SF unless it is a flat roof.  While this doesn't mean that you will be getting more water, it can mean that one side might receive more water (unless it is a straight down rain) and also it will impact the speed at which the water travels to our next item…
Conveyance System:
Hah, don't you just love those fancy terms? The conveyance system for most homes is your gutters & down spouts. For our neighbors up north they are commonly referred to as eave troughs, while others refer to them as guttering, eave channels, etc… No matter your choice or terminology the conveyance system is how water gets from the collection area to the storage area. In some areas this may even include piping run through a building or even underground. To make this easier, we are simply going to use the terms gutters & piping.
The biggest issue many face is making sure your gutters and the piping can handle the water. For example, let's say our 2000 SF house gets 3" of rain in one day (3738 gallons). If it came down in a nice steady drizzle a standard gutter system should easily be able to handle it. However, if it all came down in a 20 minute or even within an hour period, we would probably see the gutters overflowing as they couldn't handle that load. This is pretty typical in many areas of the country though the amounts vary by location, so you might want to see what is normal for your location. While this might not be an issue for Mobile or Seattle, if you live in Arizona where you might only see 8" of rain in a year, you could be in a world of hurt if most of what you were hoping for splashes on the ground.
Another factor that plays an important part on the gutters is the roof slope, valleys, etc… Water will flow more quickly off a high pitched roof as compared to a low pitch one so having your gutters mounted to low or them not being wide enough can cost you plenty of water. The same also applies to where water is being concentrated (like a valley) as you need to make sure you can block it from flowing past the gutters while not splashing or flowing back up on the roof.
The final bottleneck is the piping & transition area (aka downspouts, conductors, leaders) as a pipe that is too small or includes a bunch of elbows can create a backup causing the gutters to overflow. This can not only cause issues with a rain harvesting system, but even to regular houses as the water is forced up towards the fascia, roof sheathing and behind the gutters causing rot. One item I saw a little over a year ago is called "The Spout Off" which not only helps with the opening size, but it also looks like a god send for many homeowners cleaning out there gutters.
Do I really need to say that you need to make sure you clean out your gutters, especially seeing that your water supply flows through them? Be careful on believing the hype around gutter guards as many of the cheap ones simply clog up, while others still allow some leaves in & do not capture all the water via surface tension allowing it to shoot past the gutter. Is there a perfect system? Not that I have seen yet but they are constantly improving…
Additional Info & Websites: