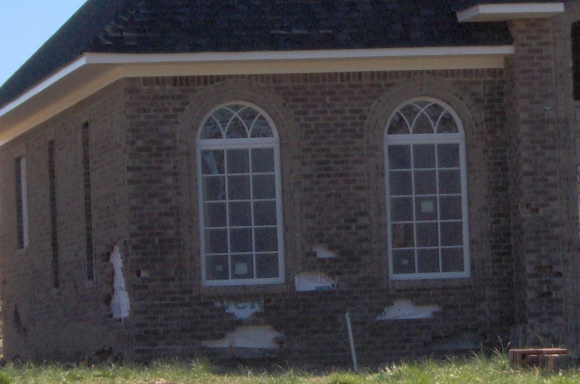 Sometimes it's a DIY project that has gone wrong, has left you stumped, or your spouse is going, it's taking too long. Sometimes you might be stuck with a dishonest contractor that has bailed, or appears to be in over his head. Shoot sometimes you might be looking at something & going that just doesn't seem right, should I say something now… how will they react… HELP?!?
DIY Projects:
For many DIYers, it is easy to get taken in by how easy it looks on a show & all of a sudden this simple little weekend project has turned into a month of weekends with no end in sight. The most common issue though for many is when they open up a wall & go, well hello there… what are you doing there & now what do I do? Fortunately there are many great websites, blogs, & forums out there that might be able to assist you over the hump. (HTRC: 20 great resources you may not know about)
Calling in a pro:
In some cases, you might just have to bite the bullet & call in a pro. As mentioned in this great guest piece by Michael Matson (To DIY or not to DIY) there are options out there is you are not ready to turn it completely over. If you just have one question or issue, you can always try a quick email with pictures to a trusted professional & see what they say. Shoot they might just give you the answer you need for free. If you have multiple issues or would like for someone to check over your work, you can always see what they charge for a consultation. If all else fails & you just need to get it done, you can always just hire them to do it.
"Professional" projects gone wrong:

For most people this video can seem pretty hilarious & over the top while for others it hits a little too close to home. Hopefully one doesn't ever run into this issue with a dishonest contractor, one that is in over his head and splits, or maybe wasn't charging enough & just went out of business.
Fortunately most people will never run into problems this big or worthy enough for a "Holmes" show. If one should, there are some recourse's or avenues one should consider pursuing first; especially in the case of material breach of contract or failure to pull permits / follow building codes. The first place we recommend starting with is your local building department who will either inspect the issues &/or point you to other agencies or maybe even recommend you consult an attorney.
For almost everyone else, the place to stop a problem from getting worse or bigger is dealing with it up front.
Talk to your contractor & anything you agree to should be put in writing & signed
If you & the contractor cannot see eye to eye – consider a disinterested third party to arbitrate
If you are still not sure about something you can always get a second opinion / consultation
Building inspector – dependent on your area probably pretty knowledgeable
A knowledgeable friend in the trades
Home inspector's – you can be rolling the dice here & it would be worth checking with a realtor for a good one that has prior building experience
Another Contractor – this can get very tricky and you want one that knows that you are just looking for an honest opinion & consultation, not a sales pitch
Keep working with your contractor or do so through an intermediate till the contract is completed.
If things are not working out, in some cases it is best to just split ways based on what the contract allows for

In some states like Arizona, the Registrar of Contractors has specific workmanship standards that must be met whereas in Alabama "The Board CANNOT discipline a licensee for issues such as poor workmanship, cosmetic issues, or contractual disputes." With this in mind, you might want to know what "workmanship" standards mean to your contractor – if you hire a cartographer and are expecting a Mona Lisa you might save a few bucks upfront, but you are in for a surprise.
A new contractor?
Unfortunately one must simply cut their losses & move on. Depending on the situation you might be bound by certain procedures required by a state or other regulatory agency. For example in Arizona there may be a "Corrective Work Order" that has been issued & all the work on that must be billed out &/or bid separately. In general though the steps for most are;
Find a qualified contractor
Inform them of the past issues, any other parties involved & any special requirements
Show & explain to them any concerns you have with finishes or anything else so they can address them up front
Both the contractor & you should take pictures of the work previously done & agree on what it will take to complete the project (aka the scope)
Your pictures are in case you ever do decide to pursue the other contractor
The contractor's pictures & the scope are to help protect them in case something outside of the scope fails
Go over the full scope of work & contract with the contractor making sure all your concerns and theirs are met
Maintain all needed paper work & communication lines
Here's to a successful project

Second to contractors not showing up when they say they will, workmanship or fit & finish is the most often heard complaint against contractors. The best time to deal with this type of issue is as soon as it pops up by addressing the issue with the contractor. As a contractor I can't stress this enough – Clear & constant communication is key during most construction & remodeling projects which requires both parties to be involved.
My project is already completed, and…
Nothing can be worse than finding out that all your hard earned money appears to be going down the drain. In most states before one can go after a contractor "legally" they must allow for the contractor to correct any deficiencies. There are some exceptions, but that is something you will need to take up with the licensure board (if your state has one) and/or a lawyer.