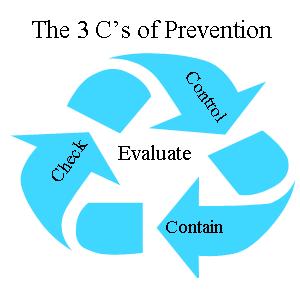 In our last few Safety Sunday articles, we introduces the 3 C's concept as it relates to Safety and Prevention and specifically focused on how one can use this concept when doing renovations in any home, especially older ones that may contain lead. In our very last article, we went over the First C; namely controlling access to the work area, the environment you work in, and finally ways of keeping the dust levels down. As anyone that has worked on any type of remodeling project well knows, dust can and generally will get everywhere, which brings us to our next C for Contain / Containment.
THE EPA: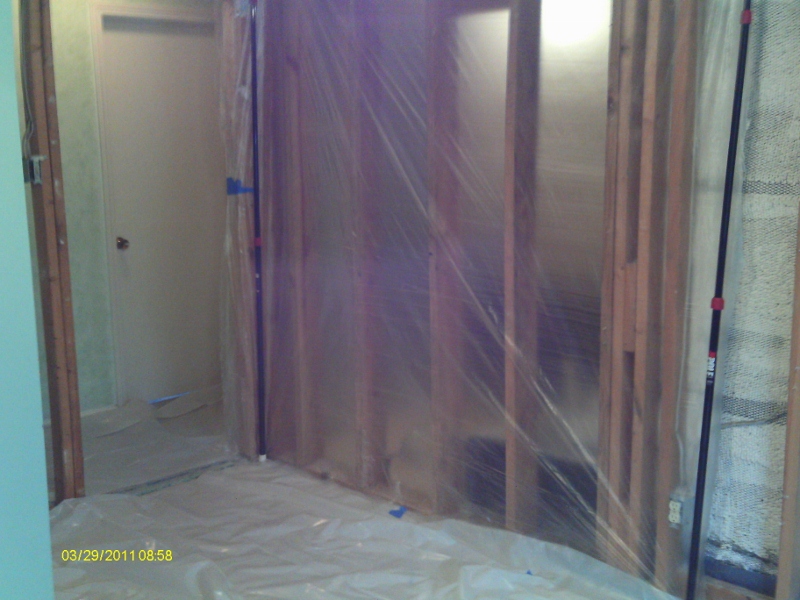 This is one of the two areas where the EPA includes some clear directions which are found in "§ 745.85.2 Work Practice Standards". While on the surface, they make some sense, by following said directions, one can easily be injured or electrocuted (cleaning portion) if they are not thinking about what they are doing. They also pose another issue for contractors, which is it can also lead to one being fined by OSHA for working unsafely.
Set up a containment area: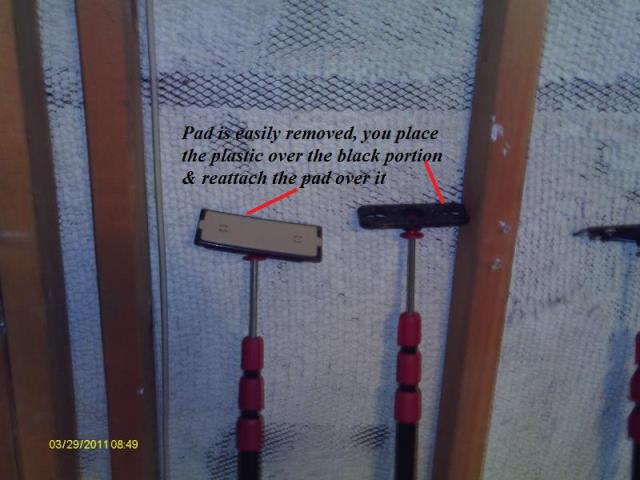 One of the best methods out there to contain the dust is to setup a containment area to help keep the dust in & helps one control access to the area. The first step is to lay plastic down on the flooring area. I then prefer to utilize the Zip-Wall system as it allows one to easily create a wall or even a room inside a room, without having to worry about staple holes or other issues later. If you are working in just one room with a door, you can simply drape a slightly oversized piece of plastic over the door, close it & the utilizing painters tape, simply tape the excess to the trim & floor.  As an FYI, the EPA states that the plastic must extend out at least 6' out from any area being worked on (in some cases that is complete overkill, while in othere it may not be enough).
Simple Interior Projects:
In some cases, setting up a full containment area might just be pure overkill. For example, if you are simply removing a piece of baseboard trim using a hammer & pry bar all you truly need is a small drop cloth which will help keep any chips or dust from getting on the carpet or other flooring materials. If you are removing a piece of crown though, the chance of paint chips flying out further is greatly increased. In this case, it might be wise to cover everything in the room & use a stepladder to get up to the appropriate height.
Quick tip – for removing trim, score the paint with a utility knife and slip a putty knife under the trim. This will help eliminate the chance of damage to the other paint & the walls / ceiling / floor
Remove or Cover Items:
In a perfect world, you would remove everything from the room or area being worked on first, but that is not always practical. The next best thing is to make sure all those items are protected from dust or chips by completly covering them with plastic.
Ductwork, Vents, Air Intakes:
Who wants to work in a stuffy room? Unfortunately, you really do need to cover over any duct openings, vents, etc… while you are working, as those areas are a magnet for collecting dust & then spewing it out later. You can easily cover them with a piece of wood, plastic or tape it closed for the duration. If you happen to be working outside and there is a fresh air intake for the furnace or other items, you can tape a piece of screening over the hole so you don't create back drafting issues for the equipment and help eliminate any dust from being sucked inside. (Sorry, that trick will not work inside, as any dust on the screen would be blown about the room & possibly outside the containment area)
Windows & Doors:
In order to contain the dust to just the work area, one needs to make sure any doors or windows in the area are closed. I visited one house where the homeowners had hired some painters to sand and paint the exterior of their house & the homeowner had left a window open for some fresh air. Unfortunately, for them, all that fresh air contained dust from the sanding operation & they were left dusting & vacuuming their whole house. Under the RRP, contractors are required to make sure any doors or windows within 20' of the work area are closed or sealed when working outside.
So how about interior projects & getting some fresh air in? The same issues apply with the dust leaving the work area & blowing out into a garden, area's the kids may be playing etc… You also will have an issue with breezes blowing in & spreading the dust throughout the house if your containment is not correct. What many abatement contractors will use is a negative air machine, which actually pulls the air from the space, filters it through a HEPA filter & ejects it outside. This will then pull in fresh, clean, & conditioned air from the house to the area's being worked on, while filtering out the dust & ejecting that stuffy air outside. While I have seen some use a box fan with a filter on it, this is not something we do or recommend on older houses that may contain lead.
Exterior Renovations & Ground Cover:
Per the EPA, you need to wrap & tape plastic up the wall & extend out at least 10' beyond the areas you are working on to capture all paint chips & dust. With that said, NEVER EVER place an extension ladder on top of plastic as it can cause the ladder to slip out from under you leading to serious injuries. In some cases, we will utilize scaffolding or larger stepladders.
In next week's article, we will wrap up this series with our final C – namely cleaning.