This last week I was at the ACI conference & spotted this booth from ShowerStart talking about an easy to use water saving product for showers & shoot they even tout their WaterSense® label.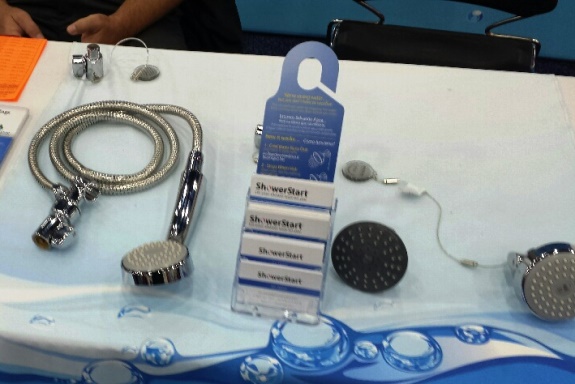 Needless to say I was slightly intrigued & stopped in to ask about it. Instead of a traditional recirculating/ recycler system their valve allows the water to run until it reaches 95° & then slows the water flow to a trickle. Once you are ready to hop in your shower you pull the string you end up with almost instant hot water… (hey it's only 95° & I know most like it hotter than that)
So my question to you – is it a marketing gimmick or a true water saver? If you do feel it is a gimmick, what do you think of the WaterSense label being used for the two showerheads (the 1.5 GPM versions only)?