Wednesday's are generally reserved for a real wacky photo of something we spot in the field, but this last weekend we happened to be on vacation & ran into something really cool. The place is called Watkin's Memorial Park in Three Oaks, Michigan. While it is slightly off the beaten path & easy to miss it is definitely worth checking out.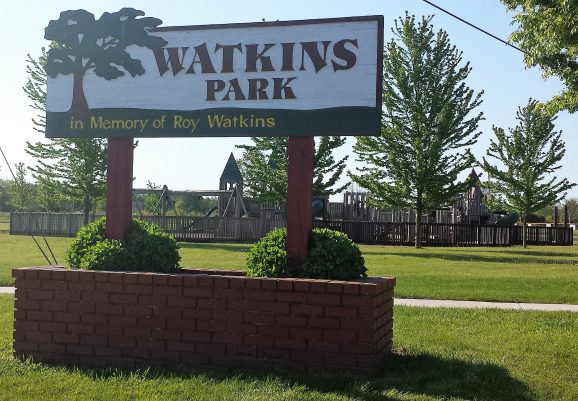 The playground area is approx. 16 years old & appears to have been a huge community event. Talking to another parent there she was talking about her 2nd grade glass was painting screws, 5th graders were assembling…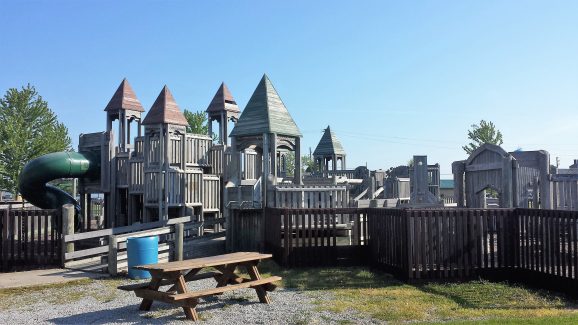 One of the cool touches is the fence around it with every ones name engraved that helped or contributed, not to mention the plaques by each slide, bars, nets, etc…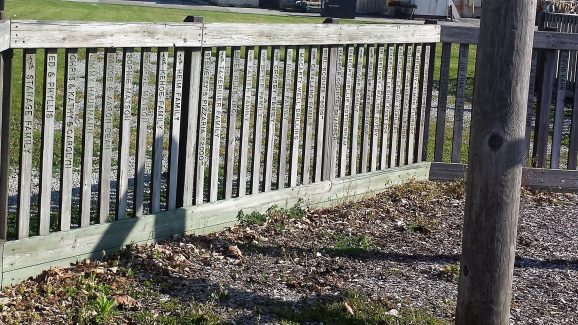 One other nice aspect, maybe you have a youngster who might not want to or can't climb a cargo net, well there are secret passages for them to get access the big slides and areas.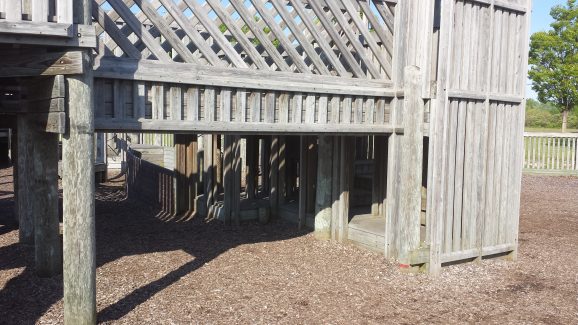 Got a chance, I recommend stopping by, there is plenty for kids of all ages. For more you can also check out the "unofficial" Facebook Page