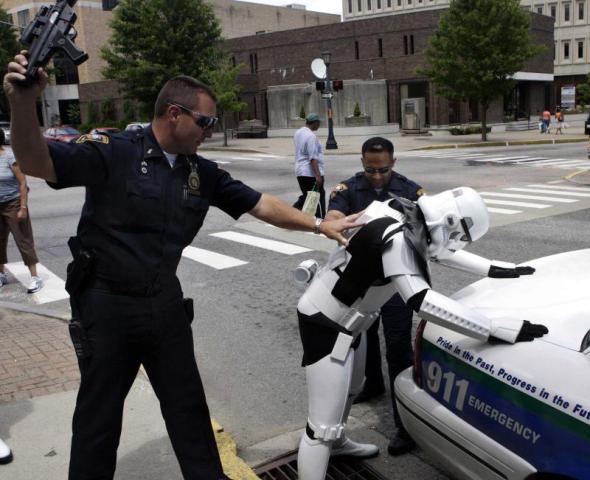 Would it really be Halloween without all those ghosts, goblins, and witches running around going Trick or Treat? From our great friend Nick @ Cupboards Kitchen & Bath 19 Interesting Facts on Halloween we can see that it has been going on since the 1800's in America. As stated – "the end of the Harvest season was celebrated at the end of October by wearing costumes, eating sweets and playing practical jokes on each other."  In the 1930's is when the "Tricks" started to get pushed out in favor of the treats. The only catch with this is that this happens between dusk and early into the nighttime, which happens to be a peak time for accidents.
Visibility:
Wear a light-colored or bright costume if possible & consider adding reflective tape or armbands
For darker costumes and older children who may object to reflective tape & armbands – fabrics have come a long way and while the fabric may appear black, it is actually highly reflective.

Black Cycling Jacket for night – panels glow when light is shined on them

Glow sticks are great for increasing a child's visibility. Some will use string and turn them into a necklace, some can be tied into a bracelet, while others will attach them to the outside of the goodie bag & belts
Costume:
Wear a costume & shoes that fit properly to reduce the chance of tripping or getting it hung up
Select a costume that is constructed from flame-retardant materials
Make sure your vision is not restricted. Consider using make-up, instead of a mask, enlarging the eyeholes, or better yet taking the mask off while walking between houses
Street Smarts:
Walk instead of running, and look both ways before crossing streets
Do not go into houses, vehicles, etc…
Stay away from strange animals – most will be spooked by all the noise & attention and may not react favorably to someone thinking they want to be petted (PetStrong blog article on keeping you Pet Safe)
If the house does not have the outside light on, they are not participating or happened to run out – spend your time more fruitfully…
Bonus Tip – Want more candy?
Have you ever wondered why your friend may have more candy than you do, even though you went to the same houses? Well in some cases, a few of us have two buckets or simply hand out more candy for  those with great costumes & / or they do not cut across our lawns or landscaping. The others well they simply either get a little less or the smaller candy bars.
Additional Info & Websites:
Tool Box Talk: High Visibility Clothing considerations courtesy of Simplified Safety  – The times when it must be worn per OSHA & others may actually surprise you, which includes even those of us that might be working on a customer's house & left our truck parked on the street.
A few Halloween inspired reasons to get an energy audit:
It Was a Dark and Stormy Night…
Halloween in Your Home – Scary Stuff You May Not Want to See
And another entry for Cupboards K&B – amazing Halloween Light Show