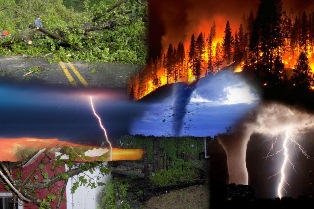 In case of a natural disaster the government has long stated you should have an emergency disaster supply kit. The kit is supposed to be able to tide you over for 72 hours which by then help should have hopefully arrived. In some cases you may not be able to stay where you are at & you might need to bug out and head to a relief center.
One of the biggest issues I do see is that most people focus on the big three – food, water & batteries & forget that the three biggest killers are actually due to exposure, infection & sanitation. So with that in mind here is our list & some thoughts on & tips for handling different situations.
The Basic Kit:
Food & Water for 3 days
Battery-powered NOAA Weather Radio – preferably a three in one unit with crank
Flashlight w/extra batteries – LED's last longer & are more resistant to dropping – lantern style ones give off a lot more light
Whistle, signal mirror, flare, etc… to signal for help
A can opener – manual preferably with a corkscrew / bottle opener
First Aid Kit – choose accordingly… a generic home or office one might be nice for a little boo-boo but can't handle a gash caused by a piece of glass. It may also be wise to include a "how-to" book in their in case you are the one incapacitated.
Camping mess kit & utensils so you are not stuck eating out of a can all the time or using your fingers to fish that last peach out. Most can also do double duty for cooking small meals / boiling water
Cash or traveler's checks, change – the corner store may be open but most will be cash only
Fishing Line – great for making traps, tying things together, emergency stiches (Clothing & skin), and warning device (when used with a few cans)
Superglue – originally designed for stiches, still great for that & repairs
Matches in a waterproof container – lighters can run out of fuel & flints get soaked
Candles – not only good for light but wax can help seal items and help lubricate other items
Chlorine bleach – not only can it treat water (16 drops to a gallon) but makes a good disinfectant (9 parts water to 1 part bleach) for cleaning wounds, dishes, etc…  ***Do not use scented, color safe or bleaches with added cleaners.
Vinyl table clothes – great for a temporary shelter, clean place to eat, impromptu tarp, signaling
Baby wipes – besides using as TP, great for cleaning up, and can help prevent infections
Gloves – not getting cut is better than the "look"
Duct tape – great for temporary repairs, keeping water out, using with splints
Blanket – those space age / Mylar ones are nice, light, can keep one warm & can reflect the heat from a fire back towards your shelter
Multitool aka Leatherman – great tool for small emergency repairs, shutting off utilities
Rope – sure we got fishing line but 550 cord or even a good regular rope is still needed for stringing temporary shelters, lashing items down, etc…
Small Camp Ax, shovel, crowbar – amazing the uses you can find for those
10' of garden hose
Special Items & Notes:
One should remember that the main kit is designed around you being able to stay in place or grab & go. If you have to grab & go in most cases you will have some warning (fire, flood, hurricane, etc…) and can grab other items you will need. (i.e. you should know that I need to grab the first 3 folders, gramp's medicine & toiletry bag and go.) The only catch to this is tornado's where your bag & supplies should already be in a tornado shelter – not the best place to leave guns or financial documents laying around.
Every family member should have a photo ID with them – while many like to say they should keep all sorts of documents in the kit that is a bad idea. They should be locked up in your house with a backup copy stored in a safety deposit box.
Insurance papers, etc… just like above copies should be located in a safe deposit though having a paper with your insurance agents name, number, policy number, mortgage holder & account number might be worth having in the kit.
Prescriptions – many advocate storing some in the kit & rotating as you go – that can be difficult in the best of cases so at least make sure any prescribed medicine is easily grabbed & a copy of the prescriptions & doctors numbers are in the kit
Over-the-Counter medications – Aspirin, Tylenol, Nyquil & other items one might require should be in the kit – just watch out for the expiration dates & where you store the kit.
Spare eyeglasses, contacts & prescription sunglasses or at least the "prescription"
Firearms or other weapons –they also should not be in a kit though you would be wise to grab them in certain circumstances. For example – Shotguns are great for snakes or other creatures that might be pushed into a new area due to tidal surge, etc…
Ammo – that should be in the kit if you are planning on grabbing your weapons or always have one on you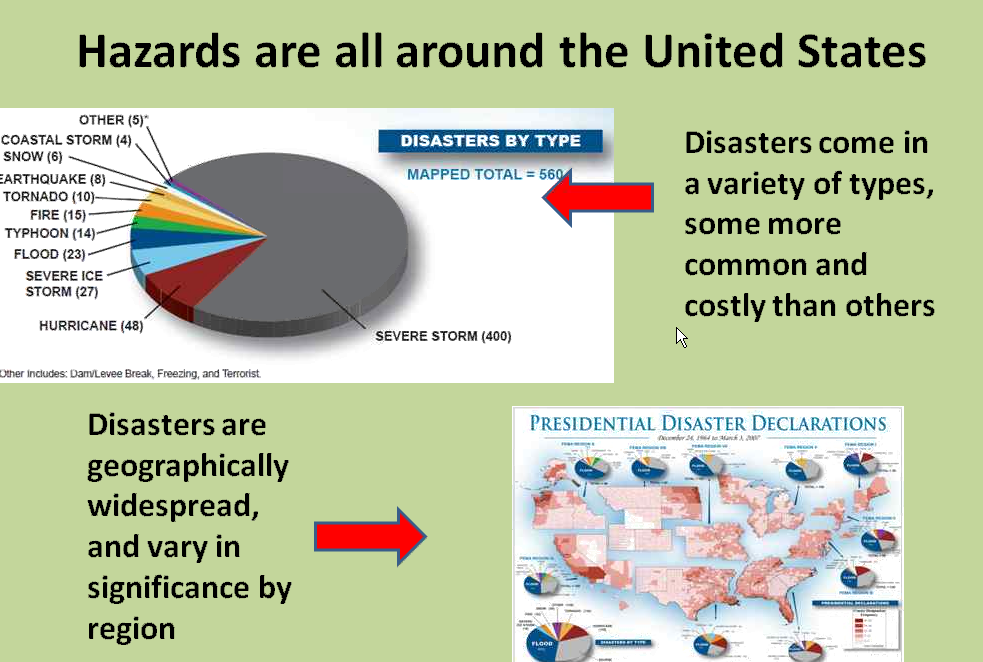 Water:
Water: minimum one gallon of water per person per day
Cooking & drinking mainly – more humid climates may require more
Washing hands & cleaning off – not recommended (see below unless you have an ample supply)
Don't forget, if you shut off your water main before the storm you still have water in your pipes & water heater which can be used unless it is tainted
Filling up your bath tub before a big storm hits gives you another supply of water & great to use if you need to flush the toilet
Purification: sometimes you got to do what you got to do
Regular unscented bleach – 16 drops per gallon
Boil It – best option out there
Water purification tablets, straws – nice & light make sure you understand the directions & what they will deal with & not deal with
Food:
Non-perishable food: enough for 72 hours & preferably no heating required unless you still have a working grill, ample supply of wood, matches…
Preferably in cans as humidity & water can ruin anything not sealed
While everyone might not care for canned peaches or other items, the liquid can be a life saver
Don't forget the can opener, yes the manual one
Freezers – after 24 hours any food in the freezer is starting to reach the spoilage point so cook what you can
Refrigerators – most newer refrigerators stay cool up to 4 hours, after that the temperature starts rising past spoilage
More options: HTRC Guest Article on Other Food Options
Sanitation & Hygiene:
Moist toilettes / baby wipes are gold for not only working as toilet paper, but wiping hands off & cleaning one's body – it might not be as nice as a shower or bath, but…
Talcum or baby powder helps prevent chafing is great when you will be on your feet in a wet environment or they have been soaked all day
Extra pair of socks & clean clothes to change into
Trash bags, small shovel
Soap, tooth paste
Females… yeah all that stuff to
Exposure:
Go camping much? You are probably pretty well set with tents, sleeping bags & rain gear. For most if disaster does occur we can hopefully shelter in place in our homes and will have a supply of clothes & blankets. During the summer months though one might find their homes to oppressive (poor design) and be forced to create shade shelters outdoors until night falls. During the winter another problem crops up & that is with carbon monoxide & people bringing devices into the home that shouldn't be there.
Infants:
Don't forget to stash away some formula & baby food (rotating it out every few months)
Be careful that jars are not packed right next to each other so they don't break & disinfect the container before opening if it got wet
Ziploc bag might be best for the formula so it doesn't get wet
Diapers, wet wipes, rash cream & a few blankets
Any medications or over the counter items for coughing, etc…
Pets: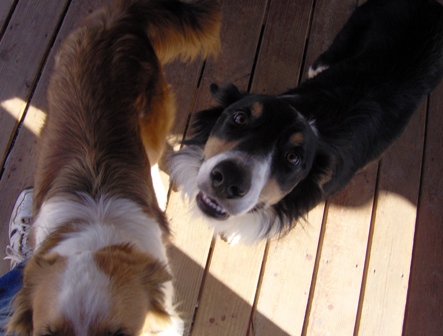 Personally a pet carrier is probably the best item to store your pet's "bug out" bag in
Make sure you have enough food and water for the pet
Don't forget a spare leash, treats, and the immunization records
If your pet requires medications, don't forget about them
You might want to include a favorite blanket or toy to help calm them down