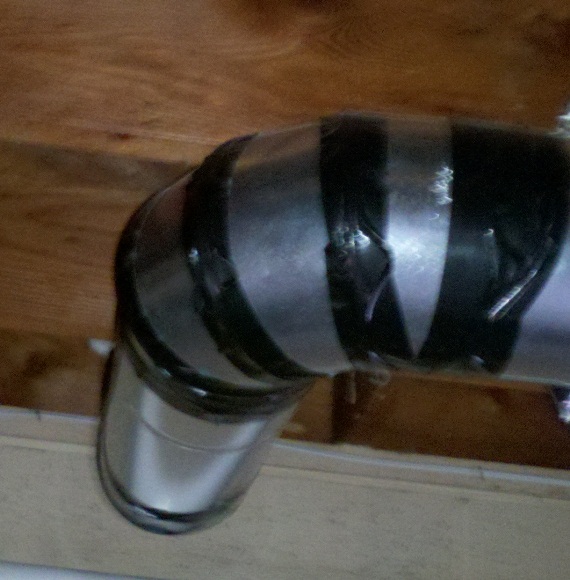 Quack, quack… Repeat after me – duct tape is not meant for ducts, it is meant for ducks… No, this was not a homeowner either, it was done by a professional company & it had passed both the rough & final inspections. (It also passed the duct leakage test, now as for how long it remains air-tight…)
2009 IRC – N1103.2.2 Sealing. Ducts, air handlers, filter boxes and building cavities used as ducts shall be sealed. Joints and seams shall comply with Section M1601.4

M1601.4.1 Joints and seams. Joints of duct systems shall be made substantially airtight by means of tapes, mastics… shall comply with UL181A and shall be marked 181A-P for pressure-sensitive tape, 181A-M for mastic or 181 A-H for heat-sensitive tape… or 181B and shall be marked 181B-FX for pressure-sensitive tape or 181B-M for mastic.
For more on properly sealing your ducts