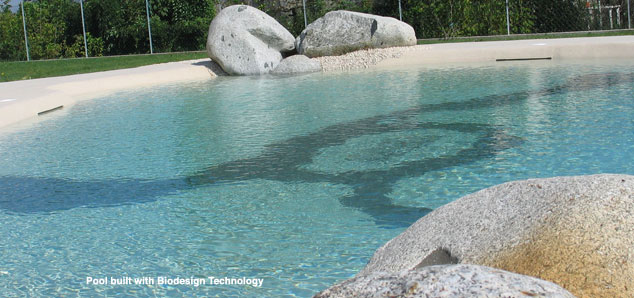 This week we have an interesting guest post by Thomas Jones who describes himself as "a keen renovator and DIY enthusiast".  After spending years traveling the UK working other construction jobs, he is now working in the family owned business at FalconPools. For the last few years they have been specializing in Bio-Design or natural pools and are working at making them all more energy efficient. So with no further ado and our thanks…
Traditional home swimming pools are fun for people of all ages but not every model or pool is eco-friendly or sustainable. After all, the chlorine can kill beneficial or helpful bacteria and harm the environment. Any chemicals affecting local ground water or soil can hurt local wildlife and animals. Traditional swimming pools can also use a lot of energy, which can increase utility bills and increase a home's carbon footprint, among other things. Thankfully, there are ways to make home pools more sustainable. The following are some possible solutions to consider for improving the eco-friendliness of such pools.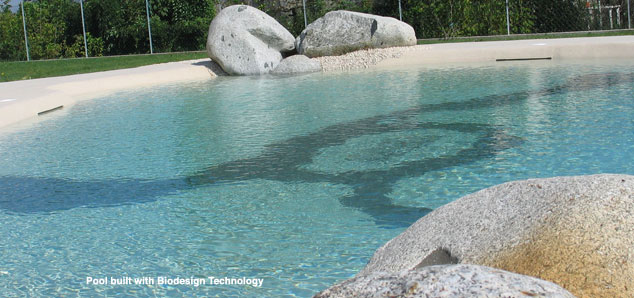 Filter Systems
There are also filtering systems that eliminate the need for chlorine. Such technology uses titanium-coated plates to filter the water. This along with copper ions and zinc ions takes care of harmful bacteria. There are purification systems to consider. Saline electrolysis options use disinfectants to clean the water and remove bacteria. Thus, chlorine and related chemicals are not needed.
Solar Swimming Pool Covers
A great way to save energy is to invest in a top of the line solar pool cover. These can be bought and ordered to fit the model's specific dimensions. These covers ensure that the water temperature is not only consistent but is naturally increased without using any electricity. This also limits the amount of water evaporation, which saves a household on their water usage. Some experts report that solar powers reduce evaporation by as much as 95-98%. This also means that chlorine and other chemicals will not be lost with such evaporation, saving the home owner money on treatments and the environment on pollution. And of course, a pool cover keeps dirt and debris out of the pool so that algae growth is kept to a minimum.
Salt Water and Generator Options
Any home owner operating a chlorine pool should consider investing in a generator. Such technology infuses pool water with ozone gas. This takes care of harmful bacteria and reduces the amount of chlorine that a person has to use in a pool. A salt-water pool is less harmful to one's skin and uses a chlorine generator. Thus, fewer chemicals have to be bought and handled by a home owner.
Protect Wildlife with Stone
By installing natural stones around the pool, one can protect gardens, area plants, and wildlife. This is especially important for any swimming pool that uses chlorine. Installing special stone is as aesthetically pleasing as it is safe for the environment.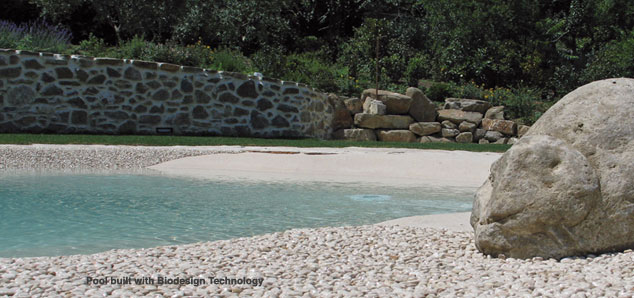 Pump Invertors
Swimming pools have pumps to keep water circulated and clean. Installing the latest invertors controls the speed of such pumps. This means that pressure does not build up and that filtration is efficient. Why use more energy than necessary to circulate water? This means that the swimming pool is clean but saves on energy usage.
Insulation Options and Warranties
When building or repairing a pool, it is important to consider the insulation of the frame or structure. High performance panels are less likely to experience wear and tear and provide excellent thermal insulation. This ensures that heat is not lost, cracks do not happen and that energy is saved.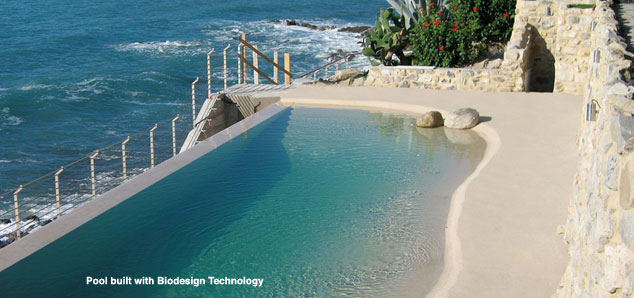 Heat Recovery Air Handling System
There are new systems that keep pools stable. Such technology reduces the amount of air changes that affect the water. This keeps heat in and lowers humidity levels. Thus, energy is saved and the water temperature is consistent.
LED Lighting Options

Pool lighting is important for the safety of the home owners and swimmers alike. Switching to LED options saves up to 80% or more thanks to the energy efficiency of such technology. Additionally, such lighting has a long life span, which makes this a great investment for any home owner.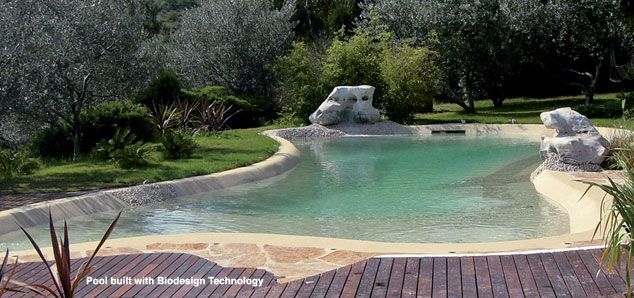 Sustainability is important because it saves home owners money. Making some of the above changes can cut an electricity bill in half, if not by more. Additionally, it either cuts down on the number of chemicals needed for pool maintenance or eliminates this need all together. Making a pool eco-friendly is a chance to make models more efficient and less harmful. There are many loans today that make it easy for home owners to upgrade their pools. It is also important to look into warranties to see if key elements can be upgraded for a discount or even for free.