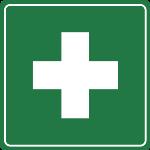 Drywall is well known for covering a multitude of sins, which is one reason why electricians are fond of saying; be forewarned, if you see something wrong, you know there is going to be a lot more you can't see. While many may think that the fuse box is one of our favorite places to look, amazingly it is the basement in most cases, especially ones that have been finished with acoustical tiles. Well in some cases that isn't even necessary as this house I was in this last week, took the cake…
It looks minor but what's holding the fan up & protecting the wires?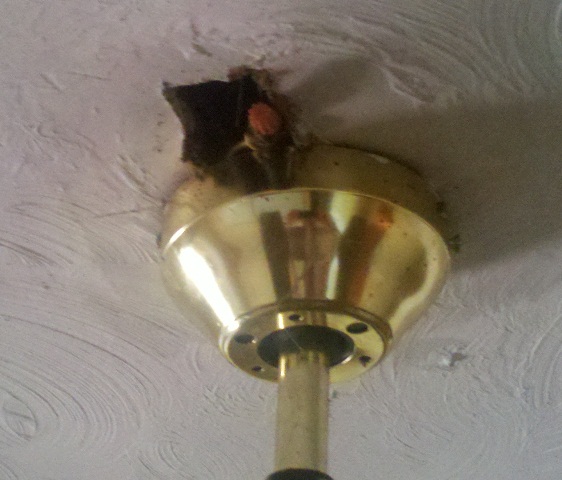 Can I say I am floored?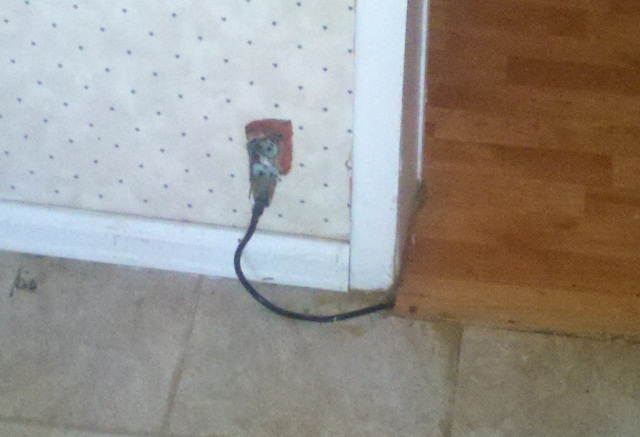 It's amazing what sins drywall will cover – fortunately they never finished the other side (Yes you are seeing that correctly, all the wires were run over the face of the studs & the drywall applied directly over it)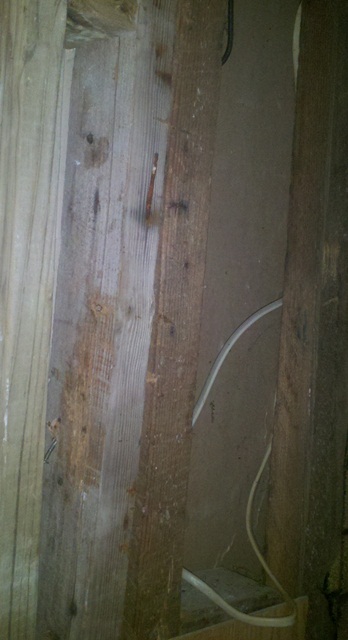 Grounding & common sense is just so highly over rated…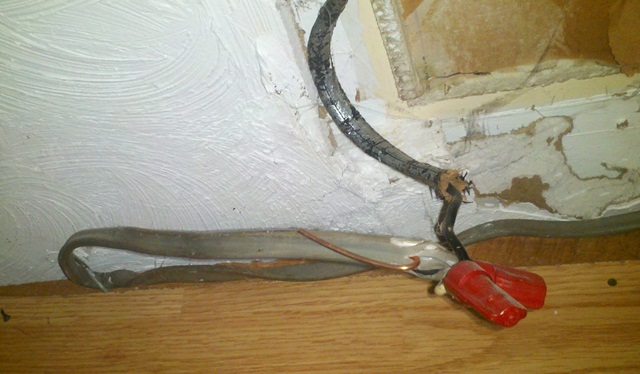 Anyone seen the wire stretcher around? This wire seems just a tad short…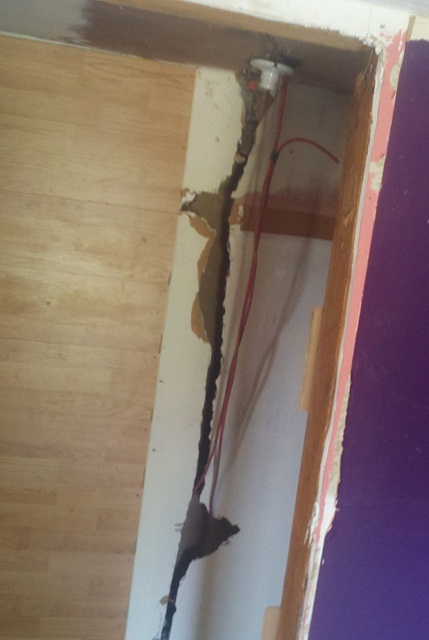 Generally this is the type of hidden issues we only find after ripping the drywall off but fortunately because they forgot their wire stretcher…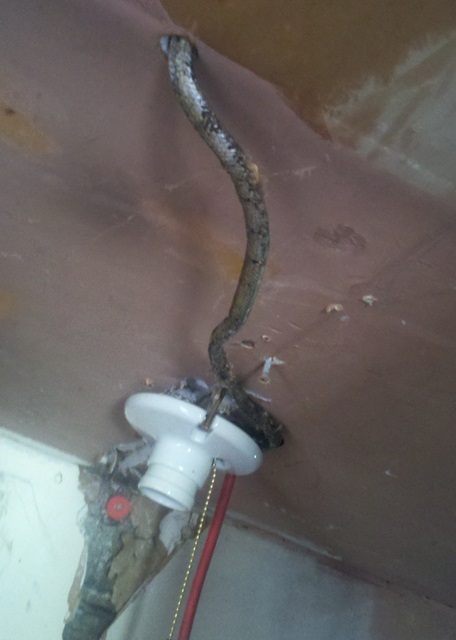 Shoot, where's the fuse box? Holy Shiate…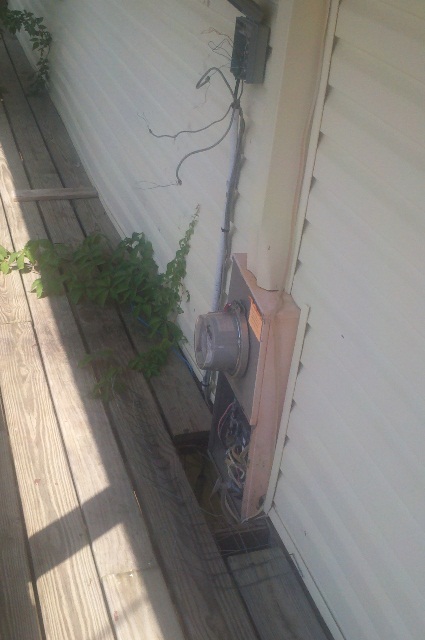 Amazingly it is live, but at least the pipes won't freeze…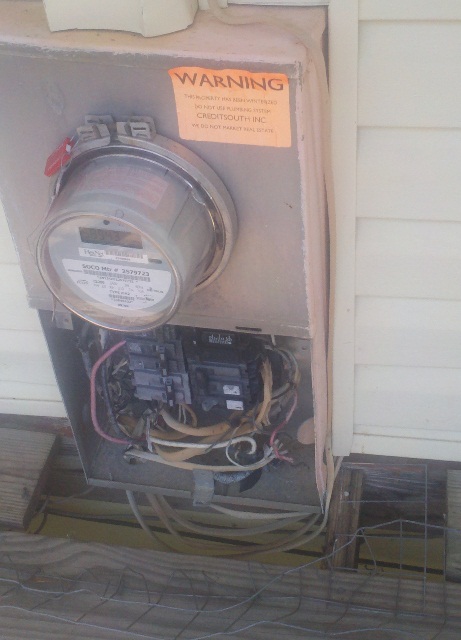 Unfortunately many of these issues are pretty common, though they are generally hidden better in attics, crawl spaces, basement ceilings, and behind drywall. If you ever spot something similar in your house, it would be wise to call in a licensed electrician to inspect your house (not a home inspector or  handyman).