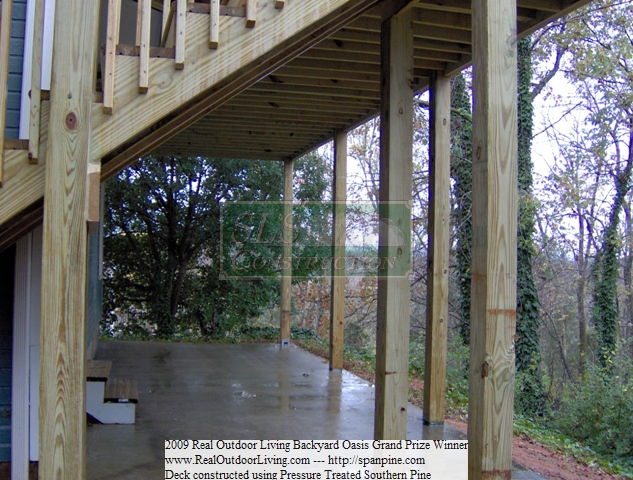 With the beautiful summer weather slowly making its exit, you're probably nearing the end of your outdoor patio party season. Whether you're still hosting parties or want to get a leg up on next summer's festivities, there are ways you can improve upon your patio and backyard. In this weeks guest piece Rachael Jones who blogs for DIYMother, "where women aren't afraid to use power tools in a dress" has some ways that you can create the patio of your dreams making your home the party hotspot for you and your friends.
Ambiance
If you take a look at your patio and you feel underwhelmed or catch yourself saying, "bleh," there are a few ways you can choose to tackle the issue. Start off by bringing some healthy, green plant life to your area. This is a fairly inexpensive option – depending on how you choose to present your plants – and provides you with a great deal of creative freedom to design your patio to your exact specifications. Whether you prefer to go with a minimalistic approach and just place a few leafy green plants in certain areas of your patio or you want to go all-out and choose exotic flowers with colorful blooms and sweet scents, you need to claim your space and make it yours.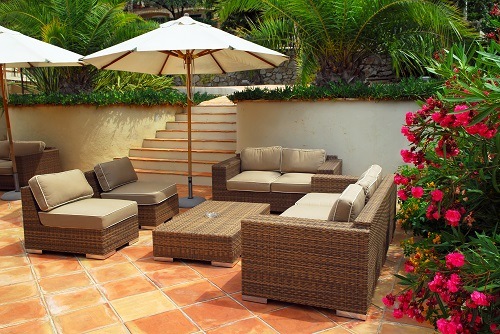 Another way to create a great atmosphere is to create a themed patio. If you, your family and friends enjoy Hawaiian parties, consider installing a roasting pit for your luaus, purchase tiki torches that double as insect-repellants, and outfit your current outdoor bar or barbeque with traditional grass skirts. However, if you don't have a barbeque, or are thinking of upgrading, a great way to go is with a custom-built grilling area. A permanent structure in your patio area, a grilling station can prove to be a great addition to your patio, creating the ultimate area for you to become the grill master you were born to be, while providing you another beautiful addition to your yard.
Furniture
Whether you love or loathe decorating your home, you'll most likely feel the same way about designing your patio's look and feel. Now, the easiest way to improve the ambiance of your patio, outside of planting flowers and plants, is to either add to your current collection of outdoor patio furniture, or to replace your current furniture with something brand new. Aside from a custom grill, this tends to be the largest expense to a homeowner looking to renovate their patio, but that doesn't mean you should go bankrupt in the process of outfitting your patio with great furniture. While it may not be to your liking, the cheapest route to take is to purchase plastic furniture. Lightweight plastic chairs and tables are not only easy to move and rearrange as needed, but they provide flexibility for any other event you might host or go to that could use additional seating or table space.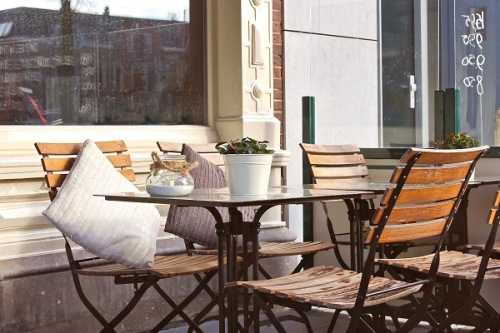 If you want something that can better handle the elements, or simply want something nicer than plastic, there are plenty of metal, wood, and glass items that will make your guests jaws' drop. Depending on where you live, you may want to avoid any glass-top tables for your patio, as you'll noticed a decent amount of water and mold build up on the glass. However, if you keep up with keeping your patio furniture clean, you won't have much of an issue with mold. Once you complete your furniture selections, all that's left is to decide if you want to purchase some outdoor pillows for your furniture – these pillows typically are weather-resistant, so you can leave them out in the cold. Then, for a final touch, add some fire bowls or a fire pit to your patio and you'll have a great space that will remain well-lit long after the sun sets and your party is still going strong.
Once again I would like to thank Rachael Jones for this guest piece & got to say I love that tag line – "DIYMother, where women aren't afraid to use power tools in a dress".