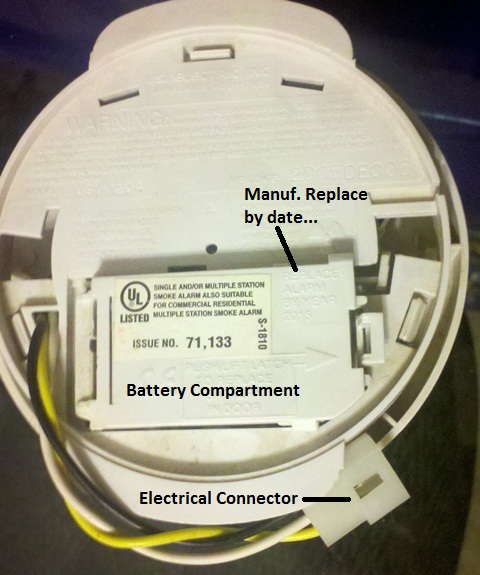 This is the final piece on Daylight Savings Time & Smoke Detectors. In this one we ask the final question, just how long is the unit good for aka when should I replace it?
While many manufacturers state 10 years (and for newer units a "replace by date" is listed) we recommend every 5 years for both CO & Smoke Detectors. If yours does not have a "replace by date" it is probably over 10 years old & should be replaced. The main reason is each year a detector is in place, it loses approximately 10% effectiveness & while I don't know about you, but once something like this hits 50% effective, I think it should go.
Quick Tip: I like to use a permanent marker & write down the install date on the back of mine – that easily lets me know when the 5 years is up as many of the "replace by dates" can be very hard to read.
Quick Tip 2: When it comes time to replace the units, make sure you have enough units & they are in the proper locations. Consider getting some wireless interconnected ones if you have stand-alones or need to add one where no existing wires are. For more on available options you may wish to check out our primer on other available options.