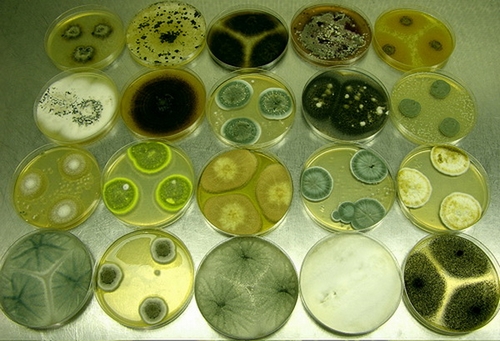 We all know the issues and havoc mold can have in a house, or the lawsuits that can spawn from it, but your car? Well this week we have a guest piece from John Ward of Mold Busters aka "the Mold Removal Experts in Ottawa and Montreal" to talk about a special case they ran into. Not only will they discuss this case but also what you can do about it if you run into the same issue. So with no further ado, Mr. Ward…
Mold can grow on pretty much anything, and cars are no exception. Just like our homes, our cars are also susceptible to moisture problems, which is what ultimately leads to mold and unpleasant odours. As an example of just how much damage mold can do to a car, here's one horror story that will make you think twice the next time you wash your car.
Not too long ago, Mold Busters had a client who enquired about our mold and odour removal service for cars. Basically, he had washed the interior of his Porsche in the late summer before putting it into storage for the winter. Using a solution of detergent and water, he cleaned everything thoroughly including the carpets, upholstery, dashboard and trim. When he was done, he closed the windows and doors and bid his car adieu for the winter.
Can you guess what happened next? For those readers who know that moisture thrives in damp, closed environments, you won't be surprised to learn that the next spring, when our client opened his car for the very first time, he found a moldy mess. Here's a glimpse at what he saw: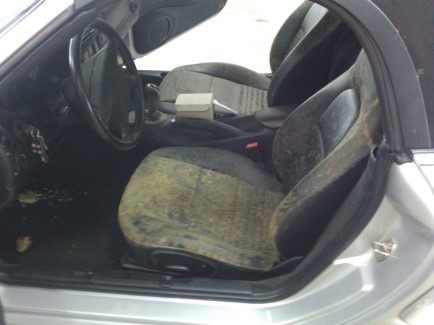 As you can see, mold caused devastating damage to our client's cherished summer vehicle. And even though this example is extreme, it goes to show that mold is just as big of a threat to our cars as it is to our homes, especially when left unaddressed for long periods of time.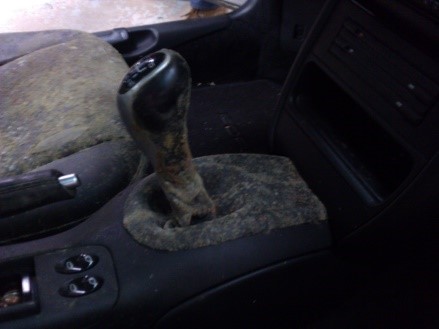 Mold can destroy a car's carpeting, wooden detailing, leather seat cushions, and other fabrics and upholstery. Sometimes, the damage can be so bad that it's beyond repair. However, if you catch moisture problems early on, you can prevent major contamination and clean up the mold safely and effectively.
Causes of car mold:
The best way to determine why mold is growing in your car and where it's coming from is to find the moisture problem. Here are some of the most common ways moisture leads to mold in cars;
Car detailing: As illustrated in the example above, mold growth will occur if your car is not dried properly after cleaning and detailing. Making things worse is if you limit air exchange by closing windows and doors and leave the car in a warm environment. In these cases, mold has everything it needs in order to thrive—moisture, a source of food and the right temperature—and you should expect to see visible growth within as little as 24 to 48 hours.
Car flooding: A car flood can occur if, for example, you accidentally leave your car window open during heavy rainfall or if your sunroof is not properly sealed. In these cases, your car interior can incur severe water damage, which may not be possible to dry and restore.
Cross-contamination: Plants, wood, pets and moldy objects can all carry mold spores, which have the ability to spread to and contaminate other materials they come into contact with. So if you're transporting moldy materials in your car, chances are you'll leave some mold spores behind. That's why you should make sure to clean your car afterwards or, better yet, cover it up with plastic sheets if you know you'll be transporting moldy goods.
Air conditioners: Turning on your car's air conditioning system and getting ambushed with the stench of wet dog is not a pleasant experience to say the least. Unfortunately, for a lot of people, this is an everyday occurrence. In fact, air conditioners are one of the most common sources of mold and, thus, musty odours in cars.
More on Air Conditioners:
Mold starts growing in the vents, connecting hoses and filters of your air conditioner when condensation (moisture) gets trapped inside the system. Basically, the air conditioner sucks in outside air, which is often humid and full of particles like bacteria, mold spores and dirt. When the warm air condenses and the particles settle inside the warm, moist environment of the air conditioner, the mold and bacteria multiply, resulting in those all-too-familiar odours.
If you notice this musty smell every time you turn on the air conditioning in your car, you likely have a mold problem. Many people will also notice allergy-like symptoms, like itchy, watery eyes and sneezing, start to come on as soon as they run the air conditioning.

HTRC: One item I used to do in Arizona & other locations was to turn the AC portion off a minute or so before arriving at my destination while leaving the fan running. That can help dry out the system to eliminate one of the item that mold needs to grow.
How to remove car mold:
First and foremost, if you want long-lasting protection against mold and musty odours, you need to find their cause (i.e. the underlying moisture problem) and repair it; otherwise, the mold will keep growing back no matter how hard you clean.
Once you've tackled the moisture issue, the next step is to remove all moldy, contaminated and water-damaged materials and dispose of them properly. When you do this, make sure to wear personal protection equipment like full-body suits, gloves, goggles, and face masks or respirators to minimize exposure to mold. (Remember, black mold is toxic and exposing yourself to it can aggravate allergies and cause breathing problems, dizziness, headaches and other serious conditions.)
Then comes HEPA vacuuming and disinfection. Depending on the extent of your mold problem, you may or may not need professional help for this stage of the remediation. If you're dealing with a lot of mold or a severe contamination, a mold removal expert will be able to use powerful cleaning equipment like air scrubbers, ozone generators and strong anti-fungal cleaners, which the average person usually does not have access to.
If after all of this, you still have a mold problem, then you may have to consider getting your car completely reupholstered or, perhaps, even investing in a new car. We hope that won't be the case, but if it is, we're here to help. Since 2005, Mold Busters experienced and certified technicians have provided reliable air quality testing, mold inspections and removal and remediation services in Ontario and Quebec.
I would like to once again thank John Ward for the interesting piece, associated pictures, and good advice. I would also add, if you are not in their area and you have an issue like this, make sure you find someone knowledgeable to do this work (just like for your home) as the last thing you want is to turn a small issue into a much bigger one.