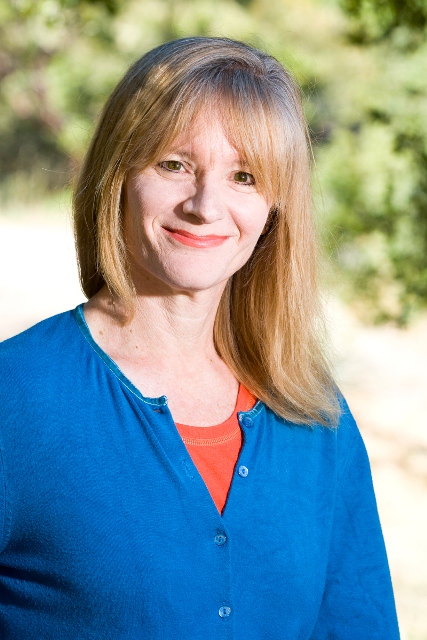 This Sunday we are turning the blog over to Alexandra Williams whom I have had the pleasure of knowing for a few years on Twitter. She has an MA and has been teaching, mentoring, presenting, emceeing, writing and editing about fitness for over 25 years. She is the co-producer, with her identical twin sister Kymberly of the Fun and Fit blog (which I highly recommend checking out). Currently she works in the exercise studies department at UCSB, and is a contributing editor and writer for IDEA Health and Fitness Association. So with no further ado…

In preparation for hurricane season, a lot of people are working on their emergency kits. Sean has a thorough, helpful post about creating a disaster supply kit. Some mutual friends of ours saw this paragraph in his post –
Non-perishable food: enough for 72 hours & preferably no heating required unless you still have a working grill, ample supply of wood, matches…

Preferably in cans as humidity & water can ruin anything not sealed
and asked me to make specific suggestions about foods that would be healthful and easily packed. With Sean's invitation (he got roped into it), I am now sharing some ideas of foods that I would pack.
Protein Bars:
Although protein bars don't come in cans, it's possible to store a bunch of them in a can or container. You can always seal the container with duct tape or chewed gum whatever works best. Some of the more healthful ones, that don't have melty chocolate, are the meal replacement bars by PROBAR, the Nuts & Spices or Healthy Grains by KIND, Odwalla bars, and so many more. Just read the ingredients before you buy them, and be careful in the cereal aisle, because those are generally snack bars, not protein bars. If you can't pronounce or identify the ingredients, it probably isn't a great choice. Oh, I also love the Peachy Cherry by Goodness Knows, but they do have a bit of dark chocolate, so you'd have to eat this one first before it gets melty and sticky. We wrote a post about protein bars a while ago, and you might find some new ideas there, too.
Fruit Bars:
Fruit leather (I get the Stretch Island ones at Trader Joe's), Go Raw, and Bear Fruit are just a few snacks that are great, especially when you read the ingredients – fruit! Actually, Go Raw has a bar that's flax, apricots, lime juice, raisins and dates. That's a lot of health in a tiny bar. There's also a wild blueberry Pure bar that is so yummy you might want to pack two!
Seaweed/ Algae:
Roasted, salted (or even sweet) seaweed is really popular right now, so if you just held your nose and said, "ewwwww," then it's time to stop picturing the stinky seaweed at the beach and think more of a very skinny, crunchy cracker. Anyway, the packages by Sea's Gift are really hard to open (I've tried to do it one-handed while driving), so they might be totally waterproof. Have someone with fingernails open the package. There's also a new product (I haven't tried it yet) called EnergyBits, which is spirulina algae. Sound weird? Maybe, but it's endorsed by the United Nations as the most nutritious food on earth, so I would say it's the perfect food to pack in your disaster kit.
Trail mix:
Yes, I know that there are many delicious ones with M&Ms, chocolate chips and choco-cherries, but those ingredients are just there to trick your sweet tooth into eating the nuts and fruit. For this application, just do the nuts and fruit. Your local co-op will have some great choices.
Nut Butter packets:
Peanut butter is no longer the only kid in town, although it's still the most popular nut butter. and Justin's makes some extremely delicious flavors. But then there's Wild Squirrel and their vanilla espresso almond butter, sunflower seed spread by Sunbutter, and berry antioxidant nut butter by Artisana.
This is just a short, starter list to get you thinking in new ways about foods that will be good for you and are easily packed and stored in your emergency kit. I don't work for any of these companies, but I do love their products and hope you'll try a few. Right after you open up that can of mushy peas!
What healthful, easily stored foods would you add to this list?
Hmmm you left my favorite Clif bars off the list again & no beef jerky??? In all seriousness I would like to thank Alexandra once again for graciously putting together this great article & doing so, so quickly especially with her busy schedule. I would also highly recommend you check out their Fun & Fit site, where they do put the fun back into health & fitness related topics. I would also like to give a quick shout-out to Shelley Holmes who helped get this whole thing rolling & no I don't really consider myself being roped into anything though I must admit that I hope that these rope burns will heal soon.