This week we have a great post from Maya Rodgers, with her dog Mindy (shown below). When discussing her doing a guest post she mentioned the troubles one can have when finding a new home & the idea for this post was born – the things I wish I knew before buying a new place as a pet owner. So with no further ado…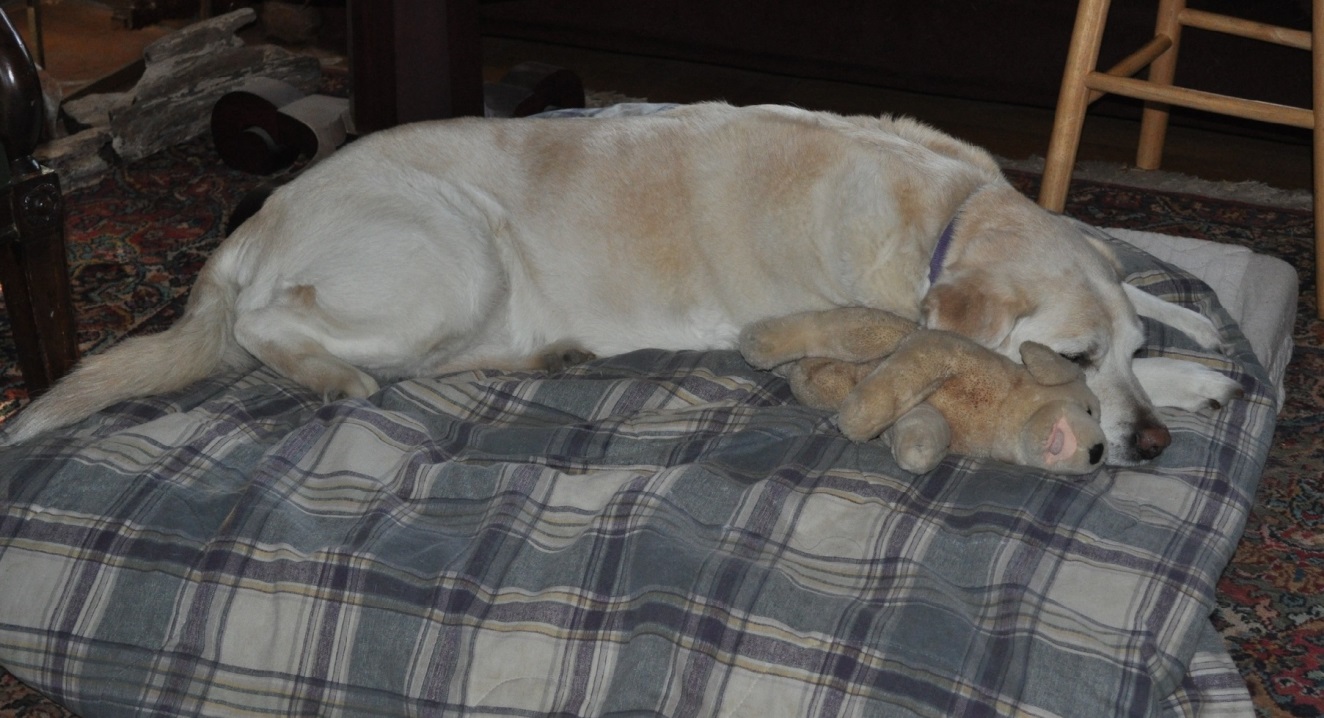 Buying a home can be a challenging experience for anyone. There is a lot to keep in mind, from the features of the home itself, to the ever popular refrain "location, location, location." If you have children or pets, selecting a home becomes even more complex. Here are some helpful tips for pet owners that will simplify the home search, eliminate some anxiety, and help you identify your dream home.
Know the Laws
During your search for a home, there are a few things to check with regard to pet laws. First of all, be sure you understand what is being asked of you from your homeowner association, housing cooperative, or similar authority. Depending on what you are looking for, there are some homeowner associations and cooperatives that do not allow pets, and if they do, there may be some pet restrictions. For example, you might be restricted on what type of animal you have, its size, its freedom to roam the premises, or how many animals you may have.
Also be sure to check the laws in your city or town regarding pets as they may or may not have similar restrictions. Whether you currently own pets or are looking to adopt one in the future, knowing the law is critical.
Home Features
Is your potential home everything that you imagined – the look, the feel, and the endless amounts of character? Now, ask yourself, does this house have all the things that a pet needs? Before you fall in love with any house, there are specific features you might want to take into consideration.
Previous Pets: Make sure you are aware if the previous homeowners had pets. If they did, question if there were any damages and what the homeowners found to be a concern with this house with regard to their pets. The answers may help you decide if it's the right place for you.
Flooring: The flooring may bring a great amount of elegance to the house, but is it suitable for your pet, and are you willing to replace or restore it in the future?  Remember, if you have active pets, such as dogs that will be running around on the antique hardwood, or cats who like to tear up and play with the carpet, be sure you are aware of all the financial commitments that a floor requires.
Home Layout: Regardless of your pet's age, or whether you're considering getting a pet in the future, one must consider the layout of the house. Ask yourself if you are willing to conquer the stairs up to your front door. What about if your pet is in their senior years? Will they be able to maneuver the staircases? Is there a good room for a litter box, or space for a wet pet to be toweled off? When considering a home, the layout could be an important factor for both you and your pet.
Storage: We've all got lots of stuff and things we need – and so do pets. From beds, crates, food, toys, a litter box, grooming materials and whatever else, it can be useful to keep in mind where your pet will primarily spend its time, and where you'll put its things. The photo above features my dog, Mindy, who is relaxing on her bed with one of her favorite toys – a stuffed animal she's had for almost six years. Whether your pet bed is store-bought, homemade (like mine, out of an old foam mattress), or just an area of your living room carpet, accounting for the space your pet will need can ensure that you have enough space for your things, too.
Yards:  Whether you're a pet owner, parent, or looking for your first home, a yard can be a fantastic asset. A yard is a beautiful space for your family and pets to play, barbecue, and garden. Pet owners especially should look for a yard and, if possible, one that is fenced. A fenced yard provides a safe area for children and pets of all kinds, while providing privacy from the neighbors – always a plus.
Location
As a potential homeowner, location is a critical factor to consider. One aspect of location is local street traffic. A quiet street not only minimizes noise inside your house, but can also be important for pets and their safety. Also, keep an eye out to see if the neighborhood is a pet-friendly one. Are there other pet owners nearby? Where is the closest park?  What about the nearest veterinary hospital? As a pet owner and homeowner, these questions are important to ask.
If you're anything like me, your pets are important to you, and their happiness is valuable. Be sure that you find a house that makes all its inhabitants happy, and will make your life easier in the long run. Know what you are looking for and don't be afraid to ask questions. Finding the house for you isn't always easy, but once you do, it won't be long before it becomes a home.
First off I would like to thank Maya Rodgers for this great post. Not only is she a dog owner, raises 2 rambunctious kids with her husband, but also is a cat enthusiast, and has lived with birds, fish, and hamsters at one point or another. Her days are spent helping others keeping pests away from new and old homes alike for Terminix. During the evenings, she can be found having fun with her family and blogging about her favorite topics, pests & pets on the appropriately entitled blog; www.petsandpests.com.