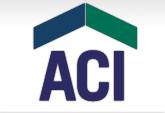 In all fairness, it has been a long week already with very little time to play catch up, much less work on a full blog article. While it has been a busy week, it sure has been interesting with some small little items that may be of interest.
ACI Conference: North vs. South Smackdown
In case you have not heard, San Francisco this week is home to the ACI National Home Performance Conference & one of the items on tap was the North vs. South Smackdown (which I sadly am missing). In this "Smackdown", we have two of the industries icons; Michael Anschel of Minneapolis, and Carl Seville (Green Curmudgeon) of Atlanta get to tear into each other's version of what Green truly is and the building practices used. While I was not there, through the power of Twitter, we have access to a transcript of some of the events that transpired… (and of course my comments) Many thanks to EnergyVanguard & EnergyCircle for the bulk of these…
GreenCurmudgeon– believes radiant barrier are only solution to a bad original design (agreed)

American windows universally trashed by both North and South (LOL, buy better windows…)

Window frost in Minnesota – point for @GreenCurmudgeon when he said it's a good reason not to live in such a cold climate

Cellulose: "Doesn't belong in old homes. Doesn't belong in walls" says @michaelanschel (really, that's ok I will hold onto this for just a sec…)

"Insulation is the problem. If you don't insulate, buildings work beautifully" @michaelanschel (me thinks, he might have had a few beers to many before this started)

Batt insulation is impossible to install correctly @GreenCurmudgeon — Only licensed people and the Japanese should be allowed to @michaelanschel  (No he's not being racist, just pointing out that it requires a very detail orientated individual to get it done properly) (Tweet fixed per comment below)

Both @GreenCurmudgeon & @michaelanschel agree that open cell spray foam is better than closed cell. (Both need to have their heads examined – especially Michael who says cellulose should not be in walls due to moisture concerns – as if a sponge is better…)

They like the Owens Corning Energy Complete, latex based, pink spray stuff. Low toxicity (I sense an insulation article coming up)

On to energy sources: they dislike ethanol and fracking. @michaelanschel likes nukes (Agreed, agreed, and while I may not love the byproducts of nuclear energy – it sure does beat the problems with every other "fuel" source)

Uniform agreement, including by @EnergyVanguard, that HVAC req's of EnergyStar 3 are its Achilles heel

Big thumbs up to Japan for getting through the recent disaster b/c of good building codes

Michaelanschel Henry Gifford is a foolish fool for suing the USGBC

@michaelanschel calls Passive House obsessed with energy at the expense of everything else and other bad things — Living Building Challenge is wonderful but @GreenCurmudgeon wonders if we can get there — HES HERS BPI HERETIC @michaelanschel — Passive House = Fanatical. NAHB = Protectionist. Energy Star and USGBC = Political, say @michaelanschel and @GreenCurmudgeon (umm, just wow which leads us to our last tweet below, which makes one wonder if some of it maybe caused by comments like those above)

GreenCurmudgeon Our industry couldn't sell bottled water to desiccated people in the desert.
CEA:
As many of you recall, I took a great course for Commercial audits, where if one met the requirements (Engineering degree, 10 years in the field, or something similar), & passed the test, they could become a Certified Energy Auditor through the Association of Energy Engineers. After passing the test and awaiting the 8-week review process, my certificate arrived today.
Alabama RRP:
While I am still livid over this mess (Alabama RRP articles), I sent in all the appropriate paperwork two weeks ago. As you may recall there are three parts to this…
While the Safe States program mentions an online form, "There are still issues with the online application and it is not functional. Apologies for the inconvenience and we are working to fix them. As of right now printing and mailing is our only option." Well within 12 days, we received our Safe States card.
UPDATE: As for the State Certified Form, it showed up today (Fri. April 1st) & just like Safe States – they do not have an online form yet. Per the DPHS inspector, they have approx. 160 individuals that have registered with them so far – out of 387+ in the EPA database. Amazingly I am number 34, so I am wondering if that 160 number includes all the abatement firms, testers & renovators, or if they legitimately have 160 in so far that are still being processed?
Speaking of Inspectors, yes folks if you send in the "Pre-Renovation form" you can expect a visit. In our case he was in & out within 5 minutes as we were already down to studs. Now of course, one must wonder how many locations they have visited where the form has not been sent in…