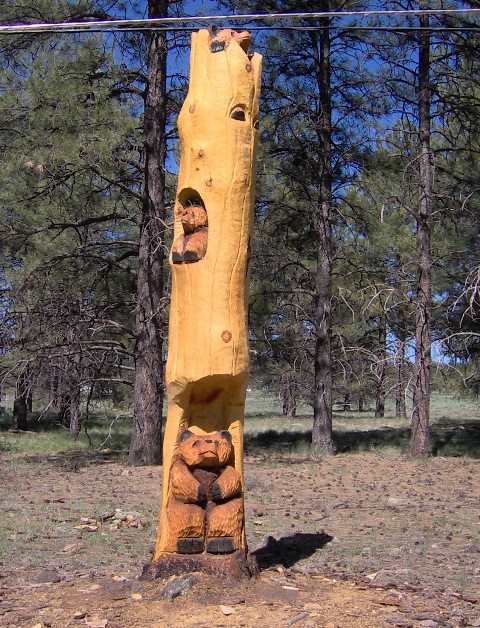 Below is a picture of what was left of one of our favorite trees that we had pretty much babied for 5 years. While we considered ripping it out of the ground with a bull dozer or grinding the stump down, neither option seemed right so we decided to let it live another life. In this case it was my wife that came up with the idea… I know we can't turn it into a totem pole like we have seen elsewhere, but is it possible to turn it into a planter instead?
Not a great start to a day…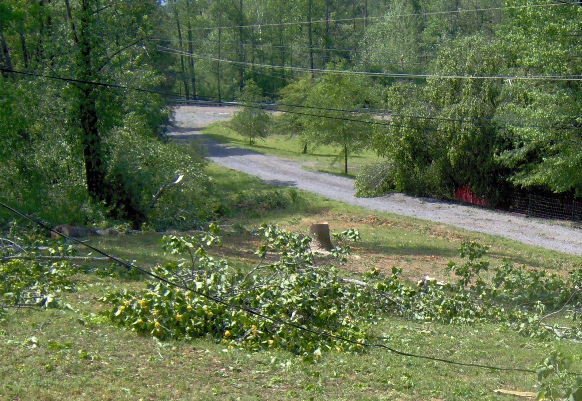 The initial cuts with a chainsaw (Please be very careful & stay safe if you use a chainsaw)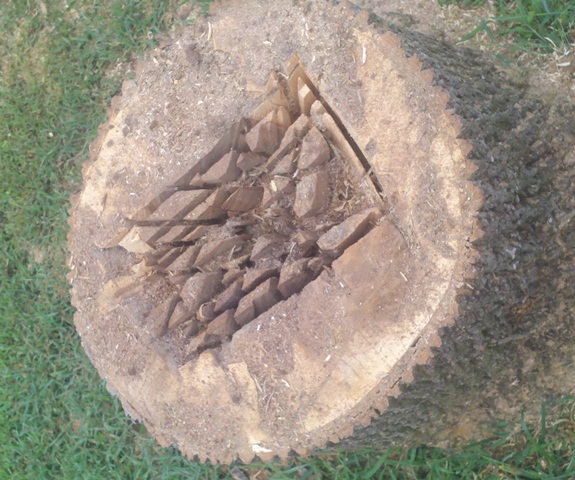 I finished hollowing it out with a camp ax & chainsaw being careful not to go too far. (You should ideally leave 2 inches all the way around though for smaller diameter trees an inch should be fine)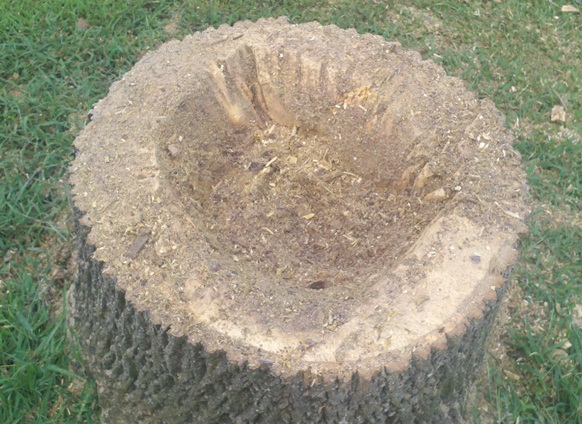 I simply added some mulch & flowers & voilà (15 months later & 45 minutes worth of real work) we now have a conversation piece instead of an eyesore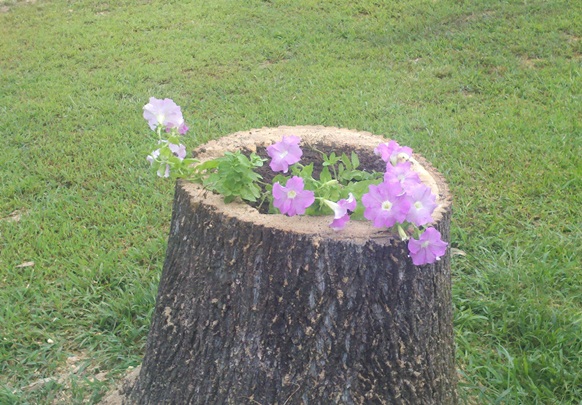 View from the top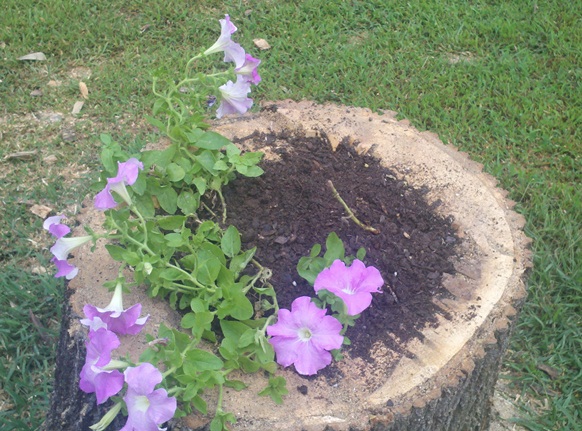 The local "wildlife" checking it out – the real ones wouldn't stop & say cheese, so when all else fails…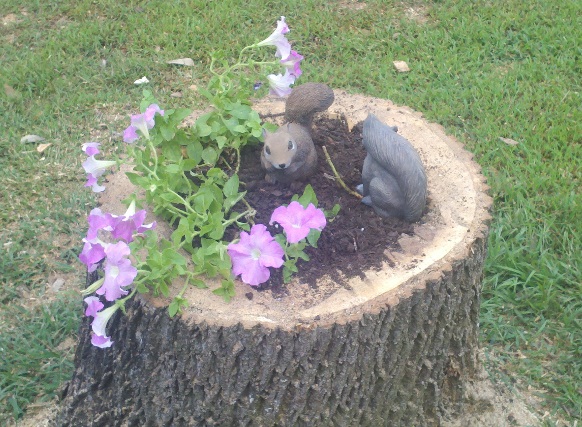 Speaking of Planters:
I would love to have a vegetable garden, but… Well, now that things are starting to cool down across the country, now is a great time to get a jump on either planting some late season crops or possible building a planter that is ready to go for next spring.  We have a step by step guide for creating a raised garden bed & our friends at One Project Closer had an interesting piece on creating one from a pallet (though I do recommend turning the pallet boards around for more room)
Kyle Thill of Toyota Equipment of Minnesota was kind enough to send us this other great option. In this case he was able to hollow out a log with a chainsaw & turn it into a planter. Fortunately for him, he works at a forklift dealership, so moving this around should be a snap.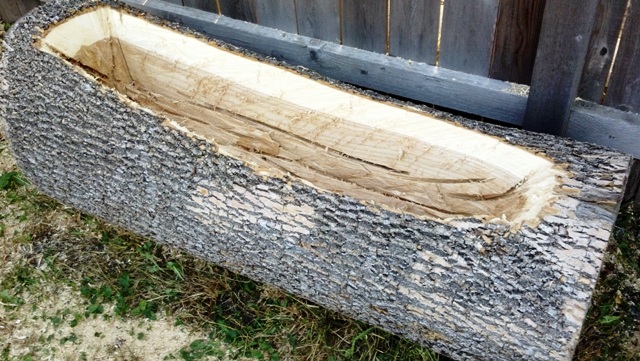 Other "Stump" Options:
This was a picture from Flagstaff Arizona (if memory serves me correctly) of a tree damaged from a forest fire. Talk about some amazing chainsaw skills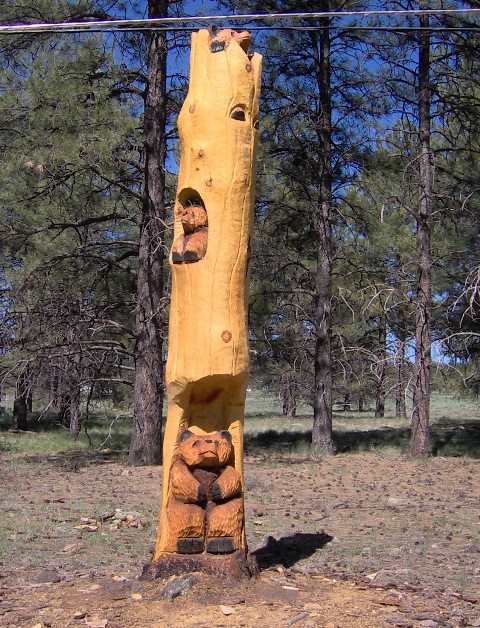 John Looser aka Cranbrook of Extreme Birdhouses has found himself a nice little niche for dealing with those pesky stumps & the birds sure don't seem to mind. Amazingly he started off as a homebuilder & got into this as a way to use up the scrap pieces of wood he had left lying around. He is a pretty amazing guy & a true artisan.