Can you say goodbye to the MSDS (Material Data Safety Sheet) sheets? With OSHA visiting more & more residential sites, curious what the most often citations are for so you can help avoid them? Got all your paperwork in order & ready? Well here are the latest updates & happenings with OSHA that you might have missed.
Goodbye MSDS?
Sound to good to be true? Well it is & isn't – as of December 1st as the MSDS sheets have now been replaced with SDS (Safety Data Sheet). With todays global economy OSHA & other organizations are adopting the Globally Harmonized System of Classification and Labelling of Chemicals (GHS). For the most part, not much has changed for small contractors with one exception – a new training requirement.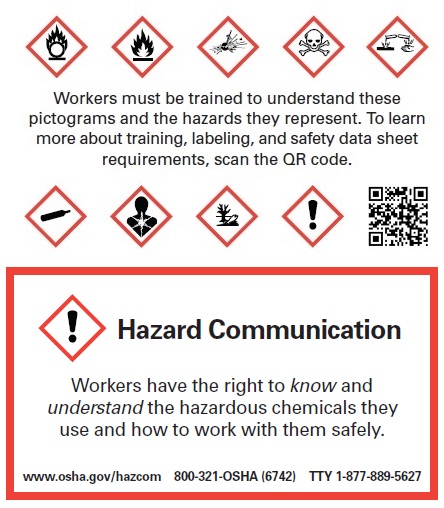 On all containers containing hazardous materials some new pictograms have been added which all employees must know what they stand for. Heh, looking for a quick Tool Box Talk – well here you go. While SDS sheets will still be required, if something does happen you don't have to scramble to find the proper sheet as most of the pertinent information should be on the label. With that make sure you don't do anything to damage or cover the label as you will pay dearly for it if OSHA stops by or worse yet something happens & they investigate.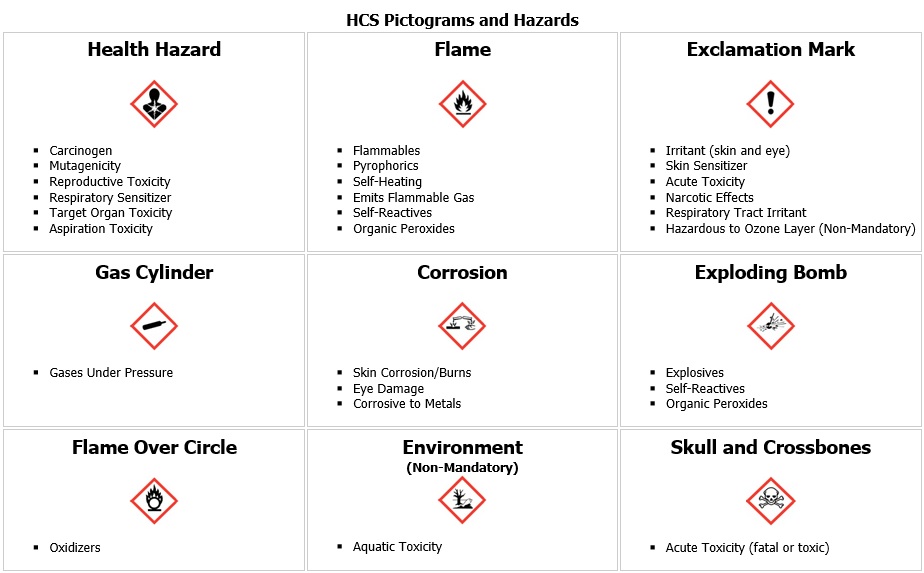 For more on this: OSHA Main Page on HazCom, 9 page Briefing, 2 Page Fact Sheet, side by side comparison of HCS 1994 & 2012
10 Most common violations:
OSHA released their 10 top ten violations for fiscal year 2013:
6156 – Hazard Communication (see above)
5423 – Scaffolding (1926.451)
3452 – Electrical, Wiring Methods (1910.305)
3340 – Powered Industrial Trucks (1910.178)
3254 – Lockout/Tagout (1910.147)
2745 – Electrical, General Requirements (1910.303)
2701 – Machine Guarding (1910.212)
Keeping your paperwork in order:
It is basically a guarantee, not only will OSHA be inspecting your site but they will also be making sure your paperwork is in order. The first item is do you have the required poster up (which you can get for free). The next item is to see your Work Related Injuries & Illness logs. The final one is do you have all your safety plans that are required & is your safety training ongoing. Fortunately there are numerous items available from your local Workman's Comp provider, lawyer, OSHA, specialty providers, & other sites like ours to help you. Granted it is a nightmare to get it started, but once completed, spending a few minutes a week keeping it updated is really not that difficult.