I spent most of my weekend sorting through files & pictures & came across these two gems. These are both up in Pennsylvania & within a 1/4 of a mile of each other – it's amazing how much time one gets to look around while averaging 2 miles an hour…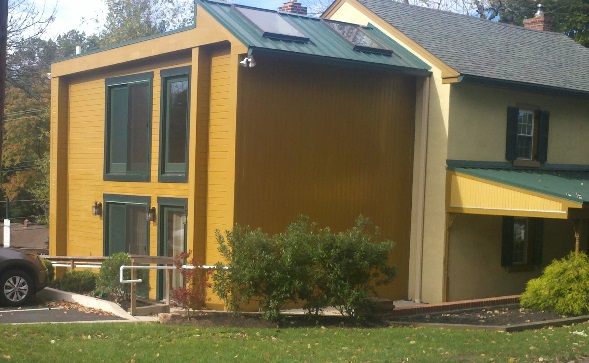 Got to love the ADA requirements for commercial buildings. In this case they had to install a ramp which blocked off the first floor levels doors & eliminated the walk out on the second story. Hopefully they have a bar blocking the doors inside as there isn't anything on the exterior.  As I recall, they don't have anything on the interior besides a lockset stopping somebody from taking one last step.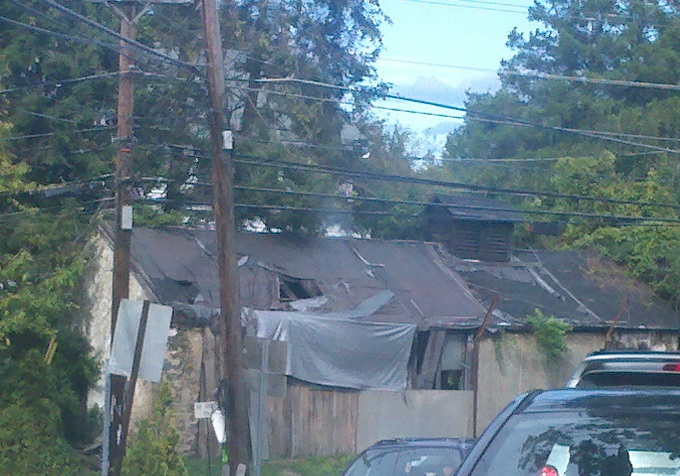 I really wish I had a better camera, I think I counted at least three tarps jobs on this place. The silver tarp you now see hanging over the fence / wall – that was actually over the brown tarps on the roof a day earlier (lapped wrong.) Unfortunately with the way this was handled, I don't see much hope for salvage. (If you think you are having Déjà vu, you are as that is the picture we used for yesterdays article on Seven Steps to a Properly Tarped Roof.