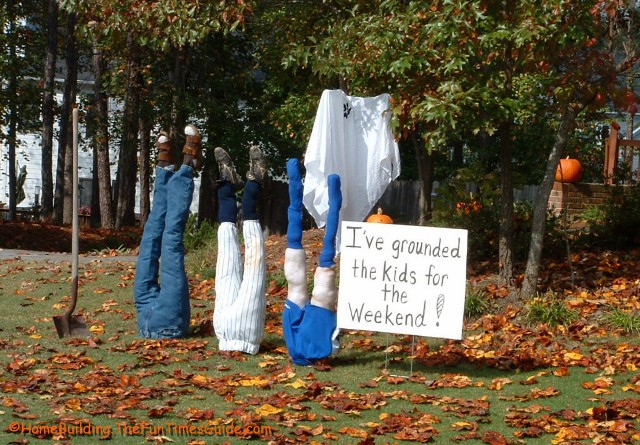 Ahh what a great time of year, the grass isn't growing like weeds, it is starting to cool off &… Oh shoot, I want to get my windows or front door replaced before the cold really sets in. Oh man, we really need to get cracking on this kitchen or bath before Thanksgiving or Christmas when the whole family is here. Shoot, just how much time do we need to do this?
Kitchen Remodels:
Last year my friend Kelly Morisseau did a great piece for high-end remodels on her KitchenSync Blog (which I encourage you to check out) with a nice recap after discussing backdating where she come up with:
Design starts in June
Cabinet and custom door orders in July
Standard doors and window orders mid- to end-August
Construction starts in September (allowing 10 weeks of work)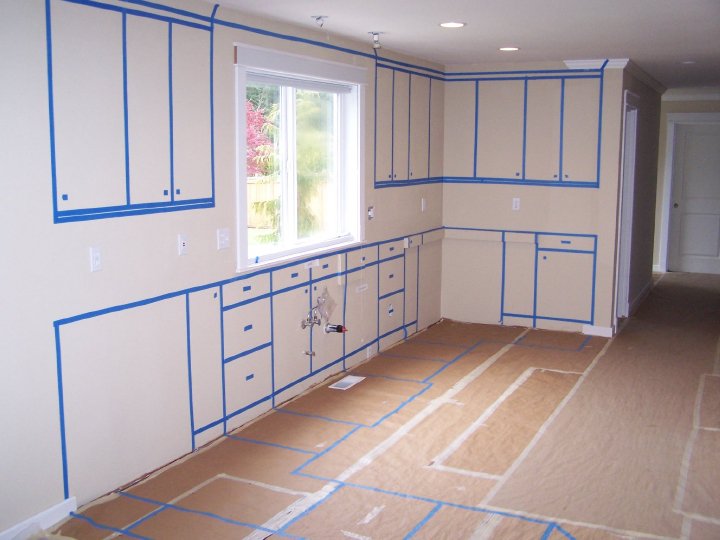 Now is this completely a hard and fast rule? In short the answer is no as she had another earlier piece where she states "Start designing by August at the latest, depending on the size of the project. Mid-September is my cut-off date for accepting project to be completed before Thanksgiving and end of September is for Christmas." Why the differences in dates – well part has to do with lead times. The others have to do with the complexity of the project (i.e. not every kitchen requires 10 weeks worth of work).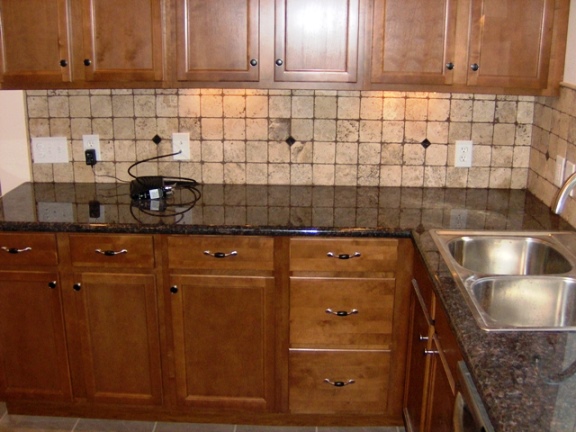 So what happens if you are not looking for such a high end kitchen like Kelly is famous for? Utilizing stock* cabinets, laminate countertops, not moving plumbing or electrical, and having all your choices made with everything available you should plan on 3 weeks at minimum (better to add a small cushion) Want Granite, Formica, Corian, etc… add 2 to 3 weeks to that for them to template, make & install.
*Stock – remember that just because something is "stock" does not mean it is at the store (whether a big box store or even a Cabinets To Go) and it may take a few weeks to show up – always allow for a buffer as I rarely see everything for a project come in when it is supposed to
Bathroom Remodels:
Looking to redo a powder room or update your Master Bath to something worthy but not sure how long it will take? Well it gets down to the scope and the materials chosen (remember backdating).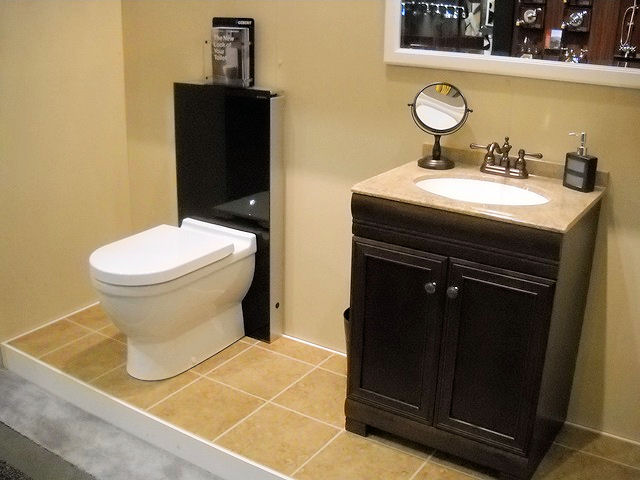 The powder room: just looking to change out a vanity, toilet, maybe the mirror & adding some color to a powder room is only likely to cost you a day for the plumber and another one or two for a painter (assuming all materials are there). Want to change the flooring (see below for lead times), better add in a few days for that – especially if you are going with a ceramic tile which will also require the plumber making an extra trip.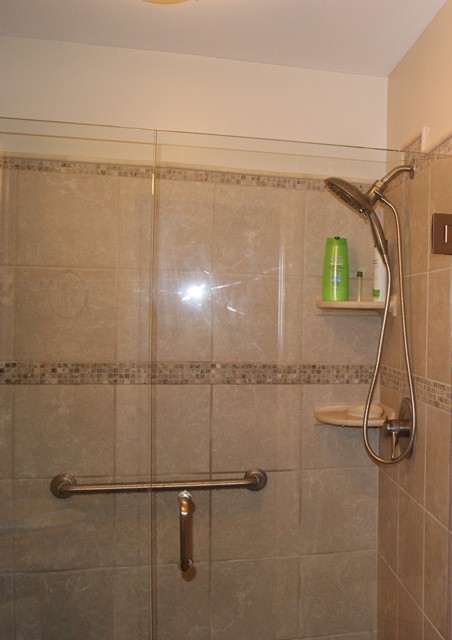 Contrary to what you may see on TV – to do it right, a regular bath redo will take at least 5 days of non-stop work from a team of professionals. I know of a few companies that specialize in this and I have done a few myself – the catch is if one thing goes wrong (i.e. cabinet is damaged, something is missing, doesn't fit right – your stuck.) Most average remakes run around the two to three week mark. For higher end bathrooms, they can take as long as the Kitchen Recap above.
Winterizing / Painting:
For some, applying caulking & painting at this time of year is near impossible to due to rain & cold weather. For others it is easily doable & all you need is the time and materials. Fortunately getting materials is generally a half day trip running to the paint store and back. The rest comes down to how much needs to be done, the prep required, etc… I have seen houses completed in less than a day where others have taken a week plus. Just be careful if you are working on an older house with lead paint – while doing it right might add a half days worth of work, it sure beats the consequences.
New Doors / Windows:
New doors & windows can easily be installed in a day depending on the types chosen. Need to take care of some custom exterior trim you can easily add a day to that schedule. Need to do drywall returns / repair you have just added 2 to 4 days. With that the biggest issue is not only finding but getting what you need. With winter fast approaching and many people going oh yeah… it can not only take time to not only get on a contractors schedule but waiting for the windows &/or doors to come in.
Most windows average around 3 to 5 weeks depending on the company chosen with some taking up to 7 weeks. Custom interior doors generally take around 3 weeks to come in while exterior doors are another animal all together. In general you are looking at 3 weeks for a door still needing to be finished, 4 weeks for a painted one & 5 weeks for a stained unit. While sidelights are pretty standard, if you have a transom you can be looking at time issues if the size you need, needs to be ordered.
Common Items – Lead times (pre-Covid):
Cabinets – Custom: 10 weeks
Cabinets – Stock: Immediate to 3 weeks
Cabinets – Semi Custom: 5 – 8 weeks
Countertops: 3 – 6 weeks
Doors – unfinished: 3 weeks
Doors – painted: 4 – 5 weeks
Doors – stained: 5 – 6 weeks
Flooring – Carpet: 1 – 3 weeks
Flooring – Wood / Ceramic: 3 weeks
Interior Blinds: 2 weeks
Storm Doors / Windows: 2 – 3 weeks
Windows – vinyl: 3 – 7 weeks (5)
Windows – wood / aluminum clad: 3 – 5 weeks (4)
Don't forget many places close down around the holidays so lead times can increase. You also must remember that shipping times increase around the holidays due to increased business.