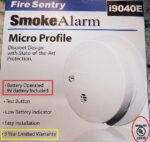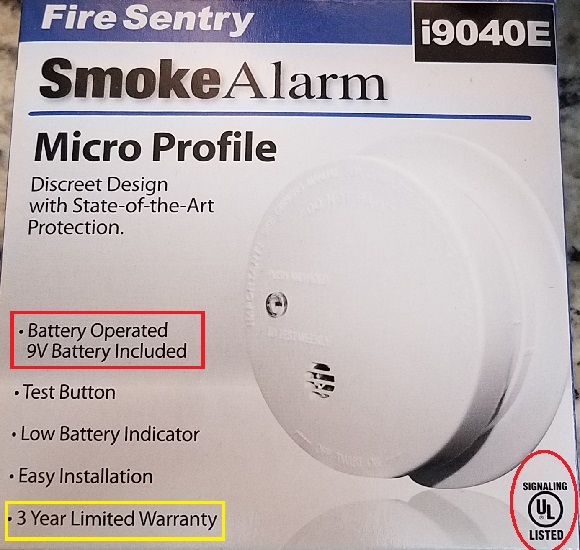 One of the things I miss about Arizona (besides not dealing with snow on Halloween) is no Daylight Savings Time (DST). As it was originally 6 months long, the "change your smoke detector batteries" movement became popular in the late 80's / early 90's depending on where you lived. As we "fall back" yesterday and you add this onto two other pieces I saw recently… well another Monday Musing is born…

Like most new technology, smoke detectors took a time to catch on & were expensive. Up until 1967

($200+)

you actually needed approval from your local AHJ to actually install one in your house as there wasn't a "standard" in place. (NFPA-74)  In the early 70's ionization detectors were launched and you could pick one up for a little over a $100 with approx. 200k being sold a year. Enter Sears into the picture, some good press on saving lives and this number jumped to over 8 million sold in 1976. Also in 1976 the NFPA 101 was approved (National Fire Protection Association's Life Safety Act) which required that smoke detectors were required in every house.

Like many "codes" actually getting them adopted can take time in some areas. For example in Illinois it wasn't until 1988 that it became a state wide requirement – 425 ILCS 60 / Smoke Detector Act.
DST best time to change your batteries?
As mentioned above, when DST was essentially only 6 months long (which was pretty close to the battery life for most detectors) it seemed like a logical fit. One other good thing about this was that it was just before all the holidays kicked off with the associated candles, burnt turkeys, overloaded outlets, wood fires, etc… with resulted in a spate of home fires every winter.
With that said, that was then & things change which was one reason why we bucked the trend back in 2009 & started promoting January & July in our home maintenance checklists as the best times to change them. In 2014 we further expanded on this as DST was extended yet again with a piece on why we bucked the trend, and dug a lot deeper onto modern advancements & when you should really look into changing them.
The Illinois Smoke Detector Act – modified
Remember the Smoke Detector Act mentioned above? Well it appears they modified it recently. It is interesting, looking at how some have started reporting on it as they appear contradictory. Essentially for those with real old units or even this new unit shown below, they will need to swap them out by January 1st, 2023 with one that has a "long term" integrated battery or face a $100 a month fine (yeah love to see that enforced).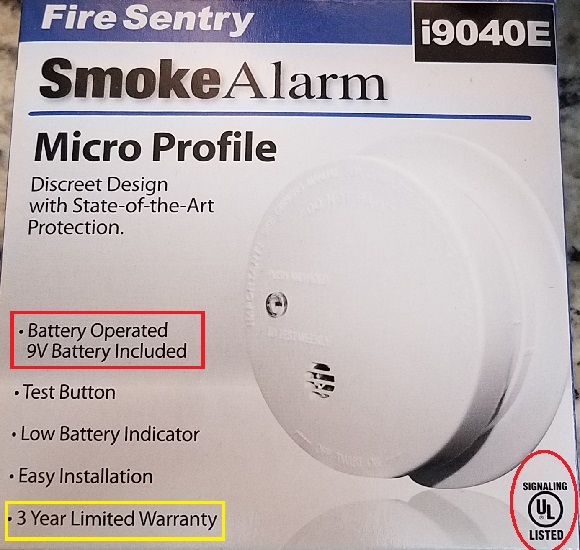 Any unit over 10 years old, fails the monthly test, or is replaced must have a built in (non removable) long term aka 10 year battery

We recommend 5 years though as the unit above is only warranted for 3 years… (see yellow box)

You can use one with a removable battery only for hard wired units, one that communicates with a centrally monitored station, or via wifi / LAN can send a low battery message

The unit above fails as it does not meet any of the items listed above
Interestingly this was supposed to take effect January of 2018 but instead was pushed out to 2023. For the most part this will only affect rental property & hotel owners (especially fines) outside of Chicago (yeah they are exempt from this) as homeowners will never be inspected except for when they go to sell. The only caveat I see is for those that circumvent the building permit process as the building department can also go after them with this.
Interestingly some people are whining about spending $15 instead of $5 up front – well I doubt some of these really want to spend the $5 in the first case but they don't think twice about them or others spending $30+ on batteries over the lifetime of the unit. Kinda of reminds me of the incandescent bulb battle. On the flip side, both CFL's & most of the long term batteries shouldn't be just thrown in the trash.
UL Listing (red circle)
This leads us to a press release from the ICC on behalf of Vision 20/20 about untested Smoke & CO alarms being sold on e-commerce sites (read Amazon.com as the one they scoured) have not been tested by Nationally Recognized Testing Laboratories such as UL or ETL to the ANSI/UL 217 or 2034 standards. Yeah that can be a big problem as most consumers won't know to look for that. The flip side is some are listing thatn they are certified but yet there is no record of it.
On behalf of Amazon, they do have a policy that says that sellers products need to follow all the applicable blah blah blah, but with so many products it can be hard to police so as always buyer beware.
Now I do have an issue about CO detectors & UL listings as we discuss in The problem with NEST Protect & other Carbon Monoxide Detectors. As we have stated for years, you should have a standard CO detector but also one that can alert you to lower levels.
So with all said – check your batteries & dates installed and if you do need new just remember; let the buyer beware.