Ahh the dreaded question, just how does one comply with the codes when they conflict with each other? In this case how does one install fire sprinklers, while keeping them in conditioned space so they don't freeze while ensuring that insulation stays in continuous contact with the air-barrier? Well what happens in most cases is you sweet talk the inspectors to allow something like this…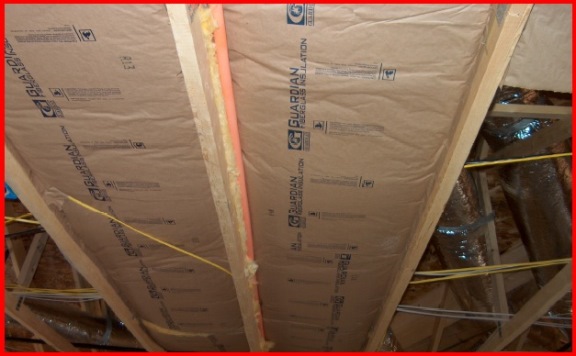 Or like this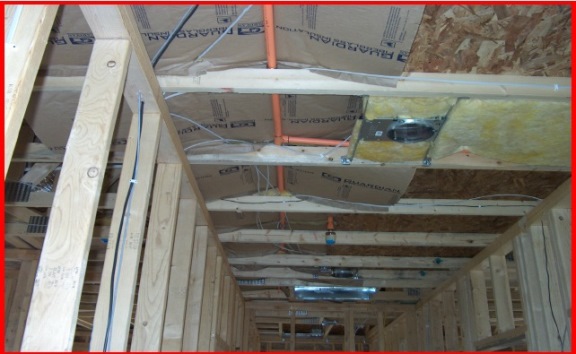 or wow, even something like this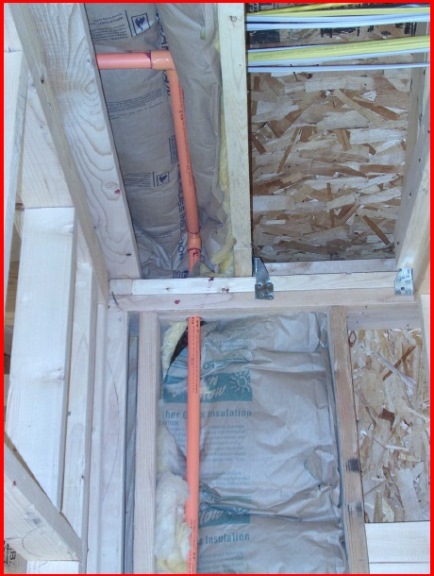 Shoot if you are lucky you can even get if approved as an approved practice as all three of these pictures came from one inspection departments how to manual… Yeah there needs to be a better way right?
A better method:
Ok skipping over the issues with the insulation, this is how it should be done. Now the insulation is still in direct contact with the air barriers (the OSB in the case of the sprinkler line area and also the drywall)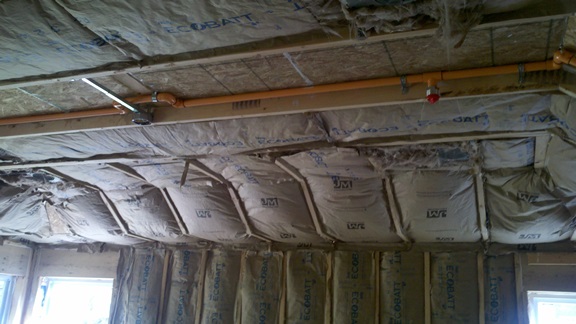 A closer look…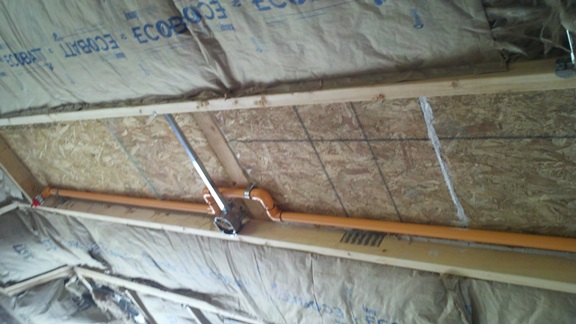 Another method used in the rest of the house…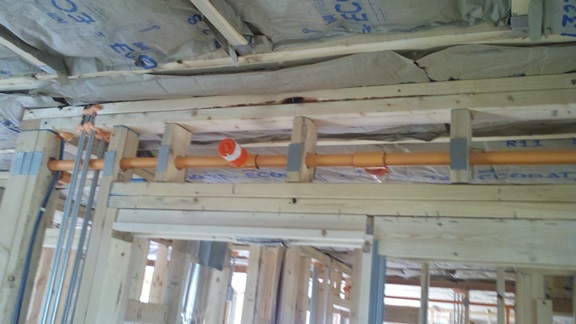 Ahhh but how about the differing heights of insulation? Unfortunately I wasn't able to get a shot up in the attic, but hopefully they used the proper amount above the OSB and allowed it to overlap the other layers so that the proper levels were maintained throughout.