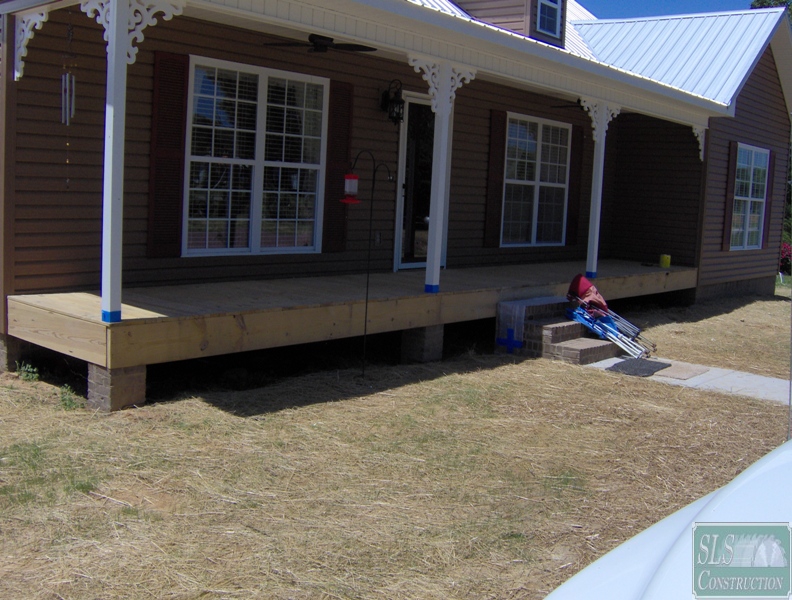 The sun, mold, mildew, leaves, UV light, hail, rain & snow are just a few of your decks common enemies. If you own a properly constructed composite deck, with a little common sense and some routine maintenance, you are looking at many years of worry free enjoyment (20 to Life). On the other end of the spectrum, a wood deck does not have built in mildew inhibiters, or UV protectors. With that being said, a properly built, maintained and sealed wood deck can provide you with almost the same life expectancy that you would expect from a composite deck (10 – 25 depending on species and location).
Sealing Options:
Before you simply run off to the store and buy whatever is on sale, let's take a quick look at the options along with a few of their pros and cons. While there are numerous options available depending on your preferences, there are four main coating choices; water proofing, semi-transparent stain, solid stain, and paint. We must give you this word of warning, while you can work up the ladder (i.e. from semi-transparent to solid to paint) you generally cannot go back down the ladder.
Paint – while many people like the look of paint, this is one of the hardest items to maintain and can easily hide water damaged areas
Solid Color Stain – while this looks like paint, it is a stain that gets absorbed into the wood and is easier to maintain, depending on your application some wood grain maybe still visible and it is known to wear unevenly
Semi-Transparent  Stain – For a more natural look with some color, this is the most popular choice, it generally wears more even than solid color, but doesn't protect as well
Waterproofing or transparent coatings – this will give you the most natural look, but do not hide stains or protect as well
Oil or Water Based:
All four of these choices come in an oil-based formula. With the exception of paint, the oil-based products will generally protect better and last longer. There are a few caveats, such as requiring thinner or mineral spirits to clean up, and the higher VOC's that are inherent with oil-based products.
Water based products are generally less expensive, easier to clean up, and are usually a little easier to apply. With that being said, the stains do not last as long, penetrate as deeply into the wood, or protect as well. While latex paint, is also a water-based product the days of oil based paint always being the best option have long come and gone.  As a reminder though on paint – it is only a surface protectant, it does not get absorbed into the wood like stain does.
Additives:
No matter which option you go with, you might look into a product that contains a UV blocker & mildew inhibitor. To prevent carpenter bees from feasting on your deck, you may wish to look into an additive like NBS-30 that is used on log cabins.